PROVO — Tristen Hoge remembers those days well.
Even though he was a redshirt freshman, required by the NCAA to sit out a year after transferring from Notre Dame, the 6-foot-5, 305-pound offensive lineman remembered last December at BYU — studying for finals, getting ready for the next season, sneaking into the weight room to get bigger, faster and/or stronger.
But something was missing: practice.
Yes, practice. He's talking about practice.
And then to top it off, he'd turn on college football on Saturdays and watch several different bowl games from spots all around the country, some of them featuring opponents the Cougars had played that year. But BYU wasn't one of them.
"It sucks when you see all these other teams play," said Hoge, a 12-game starter who has assumed a leadership role despite his redshirt sophomore classification. "It's a constant reminder every day — even for those who weren't here last year — to realize it's great that we get to be out here, and we're all saying it. This is a privilege we didn't get last year, and soak up every second of it."
Sure, BYU (6-6) is going to Boise to play in the Famous Idaho Potato Bowl at 2 p.m. MT Friday (ESPN, KSL Newsradio). And sure, the bowl game is the longest-running cold-weather bowl game in college football and features one of the lowest payouts in the Football Bowl Subdivision.
Also, the Cougars' opponent, Western Michigan (7-5), isn't a name-brand opponent like several Power-5 opponents BYU has faced already this year. BYU hasn't faced the Broncos since 1970, even.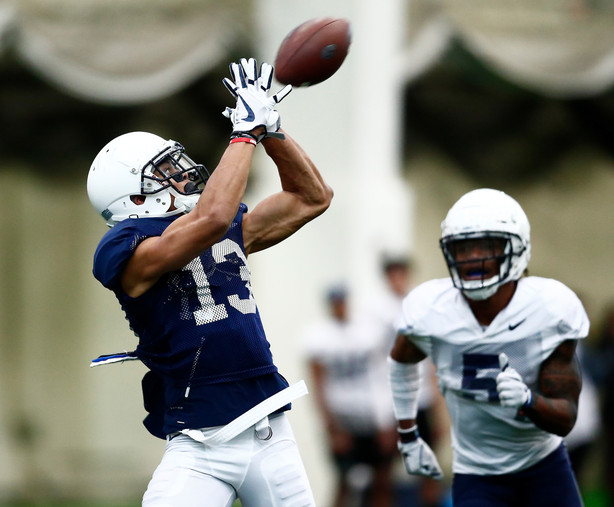 But it's a game — a bowl game — and that's something the Cougars didn't get last year.
"There was a lot of turmoil that we went through (last year), and now we get to be out here and do what we enjoy for the last few weeks," Hoge said. "It's fun, but it's a call to be focused. We're enjoying every second out here, working our tails off and trying to put something together to be proud of."
It's also 15 more bowl practices — head coach Kalani Sitake said the Cougars would use all of them — for a team comprised primarily of underclassmen, including 26 freshmen and 17 true freshmen like starting quarterback Zach Wilson.
Wilson has thrown for 1,261 yards and eight touchdowns, and freshman running back Lopini Katoa, who Sitake mentioned is working his way back from injury to be ready for Friday's bowl game, has 423 yards and eight touchdowns on the ground.
For players like those two, the extra practices and the bowl experience are invaluable.
"There's a lot of excitement and energy, even more than a regular spring practice," Sitake said. "I think the guys are excited about the game. They are watching a lot more film and we're trying to balance that with finals.
"But I think this has taken a huge priority for a lot of our players."
The Famous Idaho Potato Bowl announced the game's annual Humanitarian Award winners, recognizing Adam Pulsipher and Western Michigan's Jamauri Bogan for their exemplary work in their respective communities.#BYUFOOTBALL#GoCougspic.twitter.com/mJ2QJMwPrj

— BYU FOOTBALL (@BYUfootball) December 18, 2018
Hits are a little bit harder. Tackles are a little bit faster.
But mostly, it's just that feeling, Sitake said — another game is a week away.
"There's a lot of intensity," he added. "There are fights and stuff in practice, but that's part of it. We just have to remind them that fighting doesn't help us win football games. But I like the intensity."
The Cougars arrived in Boise on Monday afternoon, beginning a full week of on-site bowl practices and additional activities, such as pre-game service projects. BYU linebacker Adam Pulsipher and Western Michigan's Jamauri Bogan were both recognized by the Potato Bowl committee for their "exemplary work in their respective communities," and the two sides opened the week with the Albertsons Tackle Hunger service project packing meals for children through a local non-profit.
"It was great to be able to do service like this, and to provide a lot of meals for people who don't have one," wide receiver Micah Simon told KTVB in Boise after Monday's festivities. "It's (also) great to have another week to play another game in a BYU jersey."
The pre-game festivities can be just as valuable as the bowl game itself, especially for BYU's 14 freshmen who have been counted on as starters.
"I think with our game time and allowing competition to take over, when they compete in practice, they get rewarded with playing time," Sitake said. "That's something a lot of the guys look forward to.
"I applaud a lot of the coaches for trusting the freshmen as much as they have."
×
Related Stories