Estimated read time: 3-4 minutes
This archived news story is available only for your personal, non-commercial use. Information in the story may be outdated or superseded by additional information. Reading or replaying the story in its archived form does not constitute a republication of the story.
SALT LAKE CITY — Kyle Korver woke up from his pregame nap on Wednesday to a series of missed calls from his agent and Cleveland Cavaliers general manager Koby Altman. That was enough for him to know something was up.
The Cavs had been upfront with him throughout the summer and the early part of the season that something was likely going to happen on the trade front. Korver had been brought to Cleveland to help LeBron James win a title, but circumstances had changed.
Korver called Altman and was informed that he, for the second time in his career, had been traded to Utah. That was good news for the sharpshooter. He enjoyed his previous 2 1/2 seasons with the Jazz. He already knew coach Quin Snyder from his days in Atlanta. And he knew that it would be a good place for his family. Oh, and the team wasn't bad either.
"Where I am at in life — I'm married, I have two young kids — being somewhere where there's familiarity is a huge deal," Korver told media following shootaround at Charlotte. Korver is expected to make his Jazz debut Friday night against the Hornets.
"To come back and know that we have a lot of people in the organization and outside of it, it helps soften the landing for us," Korver continued. "That's important to me. But also to come to a good basketball team; play for a great basketball coach."
So while things are different than the last time Korver last put on a Jazz uniform — the roster has completely turned over, the coaching staff is different, as is the GM — a lot will still feel familiar.
Snyder was an assistant in Atlanta for one season while Korver was there. During that time, Korver developed a great respect for the coach and his basketball mind, a mind that has only expanded in the years since.
"He's created all this terminology that is very unique — as is he," Korver said. "So I have a lot to learn. But I am excited about the whole situation."
Jazz fans should be too.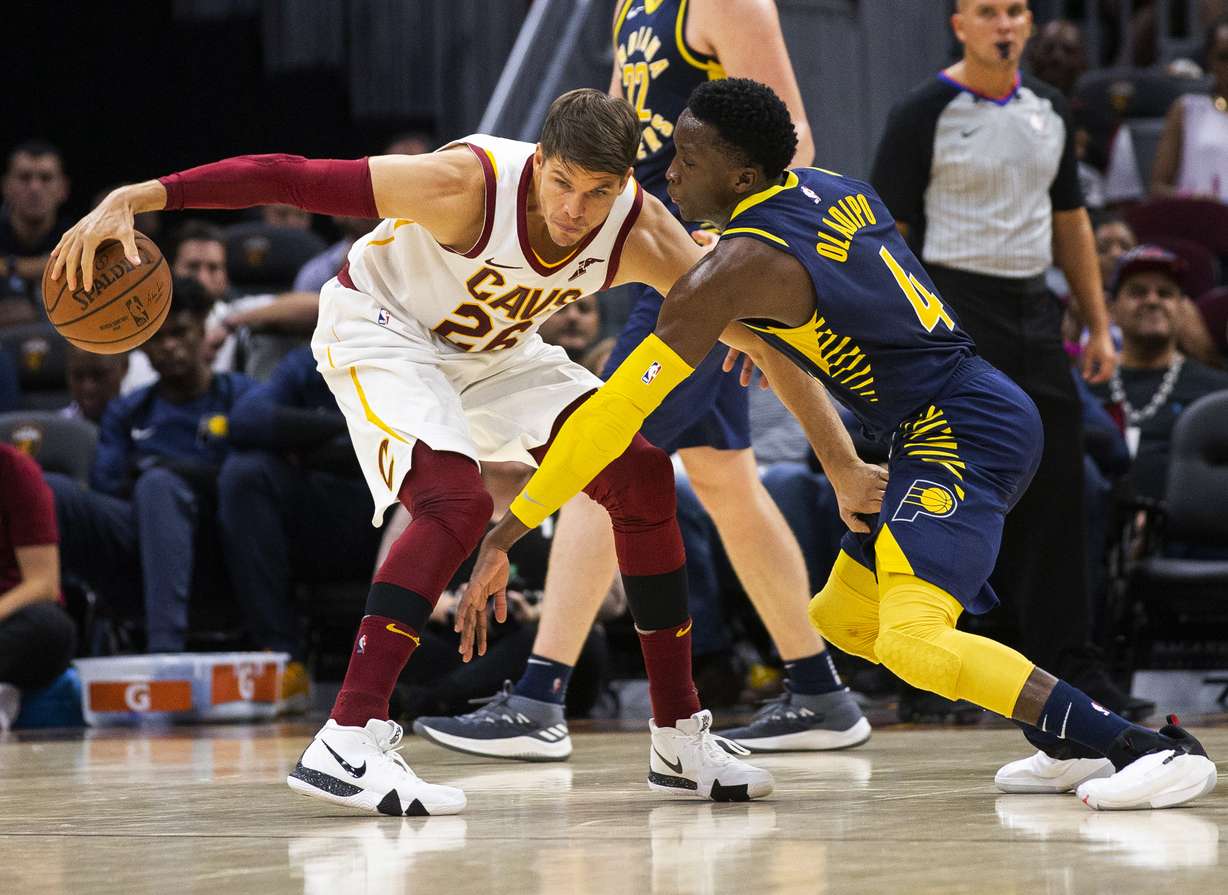 Utah brought in Korver for a reason: The man can absolutely rip the net.
Hitting shots has been a constant struggle for the Jazz this season. You know what happens when players can't hit open looks? They aren't guarded. And not many Jazz players have proven to be worth the added effort to closeout or chase around screens. That has bogged up the paint and eliminated driving lanes. Korver should help solve those issues.
The Jazz are shooting 33 percent on open 3-point shots (shots where an opponent is 4 or more feet away), per NBA.com. Korver is hitting 43 percent of such looks (and 46 percent on all 3-pointers). His presence on the court will create a gravity and defenders will always have to pay attention to where he is. That should open things up for the rest of the Jazz offense.
"Obviously, it was something they thought we needed right away," Joe Ingles said about the shooting on 1280 The Zone on Friday.
Korver's shooting prowess is about all Ingles knows about his new teammate.
"He can shoot the hell out of the ball. He looks likes Ashton Kutcher. I don't know," Ingles said on 1280. "He'll help our team, he'll space the floor. Having the championship experience, he knows what it takes."
Oh, and one other thing: "He's old as hell," Ingles joked to the media after shootaround Friday. Korver will be 38 before the end of the season.
But his age hasn't affected his shot.
That shot might just help Utah's offense wake from its slumber.
×