This archived news story is available only for your personal, non-commercial use. Information in the story may be outdated or superseded by additional information. Reading or replaying the story in its archived form does not constitute a republication of the story.
SALT LAKE CITY — Refineries, Kennecott, Hill Air Force Base and the University of Utah are among 22 industrial sources of pollution in northern Utah that may have to come up with a nearly $100 million fix for emission reductions.
The new requirements under consideration by the state air quality regulators include annual — as opposed to periodic — stack testing for all sources and yearly compared to seasonal restrictions.
As an example, Kennecott worked out an agreement years ago with the Utah Division of Air Quality to refrain from burning coal at its power plant during winter when temperature inversions strike the Wasatch Front. Under the proposed change, Kennecott would not be able to burn its coal unless the new technology is applied to its last remaining unit.
Marty Gray, branch manager in planning for the division, said the industries conducted an analysis earlier this year on what it would take to harness emissions under what is called Best Available Control Technology.
The move to the more advanced technology for emissions control is a result of Utah's "nonattainment" pollution areas coming under a new classification by the U.S. Environmental Protection Agency from moderate to serious.
"They go out and look for every possible control in their processes," Gray said, referencing the industry review. "They look at if it is technically feasible and if it will fit within their processes. If it is not, it drops out right there. If it will be technically feasible, then they look at costs."
Some of those fixes are expensive, he added.
"Hill Air Force Base will have to spend some money," he said.
Related story:
In its documents submitted to the division, the base set $10,000 per ton of emissions removed as a "screening" threshold. Making technological upgrades to its boilers, it noted, would have the greatest potential for emissions reductions.
Some of those upgrades to the boilers show costs of $80,000 per ton of controlled emissions or $200,000 — fixes representing costs that aren't feasible.
Gray said most of industry has already started down the path of the "best available" emissions control technology, but two facilities shut down because of the coming rules.
The 30-year-old Layton burn plant that incinerated trash shut down in 2017 and a Utah County manufacturing plant also closed its doors, Gray said.
Brigham Young University, which used coal at its boiler plant, stopped that practice so it now falls outside the new technology requirements.
Kyle Bennett, Kennecott's spokesman, said the proposed changes will be costly.
"It will certainly require quite an investment for our business," he said. "It is going to be significant."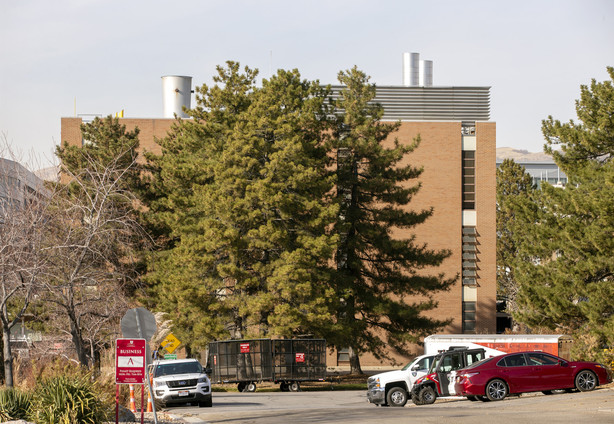 Michael Brehm, manager in environmental protection at the University of Utah, said the board's proposal to increase the frequency of stack testing from every three years to an annual basis will add up for that institution.
The tests performed on the half-dozen stacks at the university cost about $15,000 to run.
"We don't think tripling the frequency would yield any additional information that would make us more efficient in our operations," Brehm said.
He added that university submitted its comments to the board on that matter.
In terms of the new technology requirements, Bryce Bird, director of the Utah Division of Air Quality, said on average, industry will expect to spend between $10,000 and $20,000 per ton of emissions that is reduced.
A coalition of environmental and advocacy groups that includes HEAL Utah, the Sierra Club of Utah and Western Resource Advocates said the proposed rules for industry do not go far enough, however, and the division's analysis was insufficient.
The public comment period ends Dec. 1, and the board is expected to make a decision regarding the proposals and the state's pollution plan on Jan. 2.
Bird said an emissions inventory that includes these new controls show the state can reach "attainment."
"We will see reductions in emissions," he said. "This will affect the inventory of emissions that are trapped during inversion periods."
×
Photos
Related Stories