Estimated read time: 6-7 minutes
This archived news story is available only for your personal, non-commercial use. Information in the story may be outdated or superseded by additional information. Reading or replaying the story in its archived form does not constitute a republication of the story.
The number of women-owned businesses in Utah is currently growing at twice the rate of men-owned businesses, according to a recent survey by Wells Fargo.
Seven Utah business leaders (who happen to be women) share the formula for getting to the top — and staying there.
Use leadership to make a difference; work hard and deliver
When it comes to success, the determination to give it all you have is still a key part of the equation.
Cindy Crane is no stranger to the hard work required to get to her goals. As CEO of Rocky Mountain Power and the 2018 ATHENA Leadership Award recipient, she manages the company's transmission and distribution operations, customer service, and regulatory and legislative affairs in Idaho, Utah and Wyoming.
"My dad told me that you could do anything if you worked hard. And that's what I've done," she said. "I've worked hard and done a great job at whatever I was working at," Crane said to Deseret News. "It's been my delivery and success that has opened up every opportunity for me. I haven't gone after the opportunities. It's mostly been them coming to me and asking, 'Would you be willing to take this (challenge) on?'"
The commitment to work hard is magnified when we step up and stand out, Crane said. The world needs leadership and women are heeding the call.
"Every day I wake up with the same mission: to make a difference in the lives of my employees, customers and communities through my leadership," Crane said to the Salt Lake Chamber.
Be innovative and resilient
When it comes to paving a path for yourself and others, don't doubt the power of resilience and innovation.
Shante Schroeder, recognized in 2016 with a "30 Women To Watch" award, stands as one of the state's most successful and influential women. Schroeder is the director of marketing and communications for digital marketing agency, 97th Floor. She worked with startups, ran her marketing business and was a host broadcaster at the 2002 Winter Olympic Games.
Schroeder, who grew up driving combines in a small farming community in Washington, acknowledged that the road to achievement isn't an easy one. "Business is hard for even the best of people," Schroeder said in an interview with KSL.
"You have to be able to go into it knowing that your successes are going to have to be self-made," she said. "And you're going to have to be resilient in the face of challenges, which are going to happen every single day."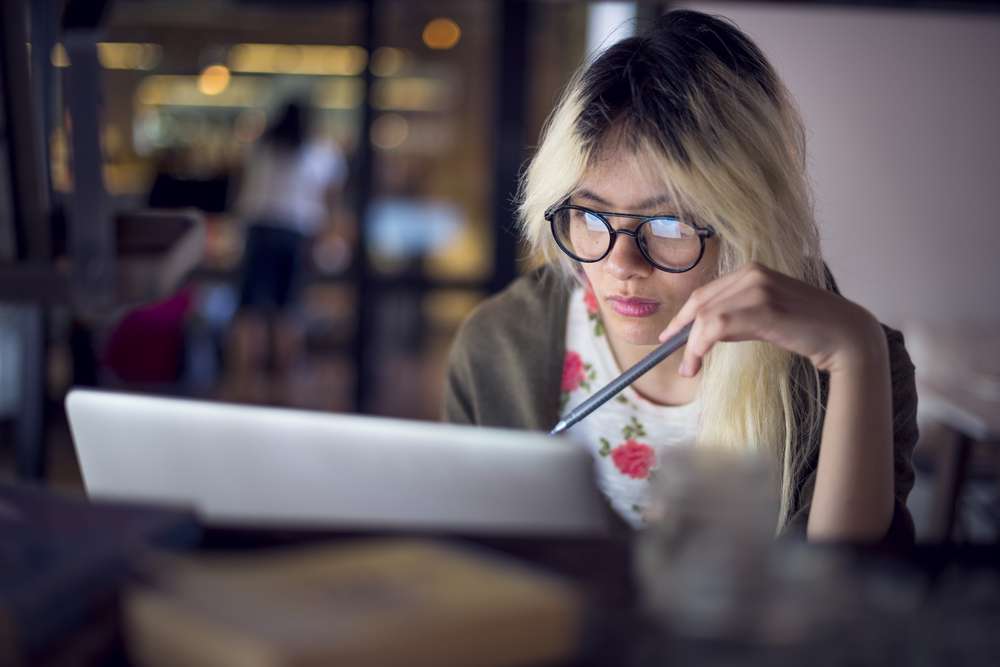 Use education as a foundation
Great accomplishment in personal and professional endeavors starts with a strong foundation supported by education and life-long learning, according to Susan Madsen, the Orin R. Woodbury Professor of Leadership and Ethics in the Woodbury School of Business at Utah Valley University.
"Continue to develop yourself, become a lifelong learner. Go to things, find events, become more confident," Madsen said to Deseret News.
Madsen feels so passionately about the importance of education for building confidence and key leadership skills that she has devoted her life to studying and teaching women how to obtain it.
Along with authoring six books on the subject, she created the Utah Women and Education Initiative and led a research team to discover how to help Utah women attend college and graduate. At 57, she still leads this initiative today.
Trust yourself
While there are a myriad of factors that all contribute to accomplishment, one of the biggest factors is self-belief. Katrina Archibald, chief product officer at Degreed, a San Francisco-based company devoted to recognizing education and expertise for individuals and enterprise, attributes having faith in her capabilities as a vital part of her success.
"Trust yourself and don't be afraid to ask hard questions. Speak up. Trust yourself," Archibald said to KSL.
Leverage the power of women
The positive difference women can make on a team isn't just popular opinion but can be backed up by real data.
"Companies with women on their boards performed better in challenging markets than those with all-male boards in a study suggesting that mixing genders may temper risky investment moves and increase return on equity," wrote Heather Perlberg in an article for Bloomberg.
A 2016 ATHENA Leadership Award recipient and chief credit administrator at Zions Bancorporation, Lori Chillingworth, is a strong advocate for women in the workplace and attributes organizational success to having women on boards.
"Hopefully, I'm showing that women can do anything," she said. "I'm doing something that is a nontraditional woman's role, but is certainly starting to become more traditional," Chillingworth said to Deseret News.
Help others reach their potential
The colloquial "rat race" for upward mobility often pins competition for the top spot over helping those around you rise. But one Utah standout is showing how helping others succeed is essential for your success.
Ensuring each and every one of her students reaches their full potential, Dr. Deneece Huftalin, eighth president of Salt Lake Community College, shines as her students shine.
"Huftalin has launched a college-wide strategic planning cycle that has produced a new vision, mission, values, and strategic goals for the college. She is also leading efforts to strengthen completion rates, transfer pathways, workforce responsiveness, and equity in student access and completion," the Salt Lake Chamber stated.
Her vision and conviction to the students of SLCC have led to multiple awards including the NASPA Student Affairs Administrators in Higher Education 2018 President's Award and the Salt Lake Chamber's 2017 ATHENA Leadership Award.
---
We need to be role models for other women. Because I'm a woman, I have something special to give. A lot of women don't recognize it about themselves. All women have something special to offer.
---
Be a role model to others; overcome your fear of the spotlight
Everyone has something to offer and shouldn't let age or circumstance come between them and their goals. Perhaps one of the best Utah exemplars of this is Utah Jazz owner and chairwoman, Gail Miller.
At age 71, Miller continues to inspire others and make a difference in Utah's workforce. This billionaire businesswoman is also the third woman to be inducted into the Junior Achievement Business Hall of Fame, an honor first given in 1991.
"We need to be role models for other women. Because I'm a woman, I have something special to give," Miller said. "A lot of women don't recognize it about themselves. All women have something special to offer," Miller said in an interview with the Deseret News.
She calls on girls and women "to overcome the fear of stepping in the spotlight. Because it's a scary thing to do, but it doesn't need to be. You are capable. You have the opportunity to develop your skills and do things that anyone can do," Miller said to KSL.
As women across Utah reach new professional heights, their contributions to a better state, a better country, and a better world do not go unnoticed.
Every year, the Salt Lake Chamber annually presents the ATHENA Leadership Award to a Utahn who demonstrates excellence, creativity and initiative in business, provides valuable service by devoting time and energy to improve the quality of life for others in the community, and assists women in reaching their full leadership potential. This year's ATHENA Award presentation will occur Nov. 16 at the Grand America Hotel in Salt Lake City.
×