TWIN FALLS — Sarah LaMarche has one class period at Twin Falls High School where she teaches three different courses simultaneously.
"It happens more often than I would like," the computer science and information technology teacher said.
Sometimes, she also lets students come into her classroom whenever they can to take a class they couldn't fit into their schedule. And after school, she leads clubs such as robotics.
LaMarche started her career working in the computer science industry, but said she made the transition to teaching because she was looking for a deeper purpose.
Teaching is a fun, exhausting and rewarding job, she said, and she wants to try to make Twin Falls High's computer science program better than when she started. "I don't know if I'll be a teacher forever."
A national report shows there's a shortage of qualified computer science teachers and class offerings — particularly, in rural schools. But Idaho fares better than many other U.S. states.
That's according to a "2018 State of Computer Science Education" report released Sept. 27 by the Code.org Advocacy Coalition and Computer Science Teachers Association.
"Computing is changing every part of our lives, from how we interact with each other to how we do our jobs," according to the report. "It is the number one source of all new wages in our economy and there are currently 500,000 open computing jobs across the United States. Yet the US education system does not provide widespread access to this critical subject."
Idaho is among only 15 U.S. states that requires all high schools to offer computer science, according to the report.
In the Gem State, a law that took effect July 1 will mandate every school district and public charter school to offer at least one computer science class to high schoolers starting in fiscal year 2020.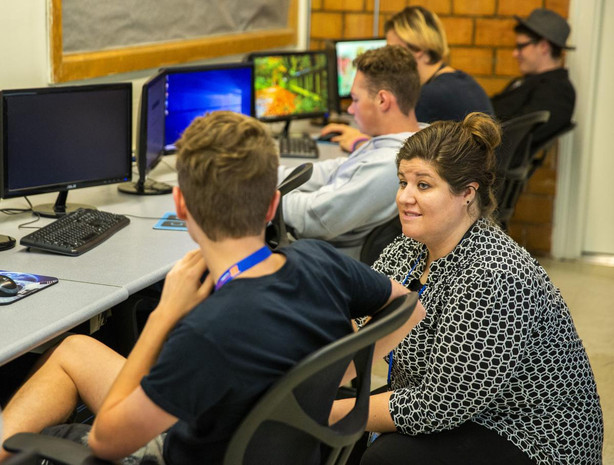 Idaho adopted kindergarten through 12th grade information and communication technology content standards in 2017. And it has appropriated a total of $6 million for fiscal years 2017-19 for expanding computer science education, the report states, including money for teacher training.
But in the midst of a statewide teacher shortage, it's tough enough to fill basic job positions — such as for elementary school teachers — and filling more specialized jobs like computer science can be practically impossible at times.
In 2016, Idaho universities didn't have any graduates prepared to teach computer science, according to the report.
Many of south-central Idaho's small, rural school districts don't have a computer science program at all, although may offer classes taught by a business teacher.
The Shoshone School District — which has about 500 students — doesn't have a computer science program. The business teacher offers classes covering topics such as Adobe Photoshop, Excel spreadsheets and computer software, all from a business perspective.
It's a challenge to offer a hardware-based program, Superintendent Rob Waite wrote in an email to the Times-News. "It is hard to find a teacher, and the field changes so much that within the course of (high school), technology changes so much."
If there's a student who wants to learn more, Shoshone school officials get creative.
"Occasionally, we have a student that is really interested in computer programming, or Microsoft certification," Waite wrote. "In that case, they do some online courses with assistance from our technology director."
There aren't any students currently pursuing that offer.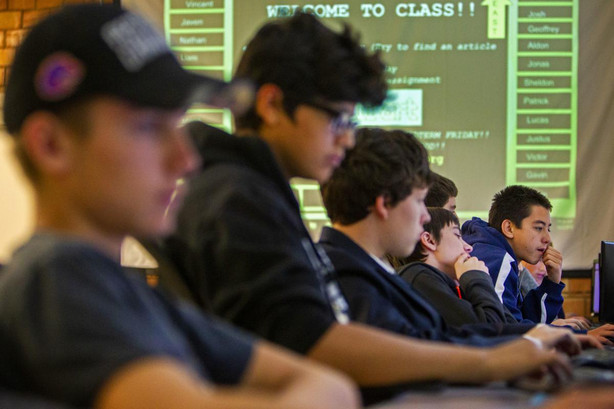 The Hansen School District also doesn't have a computer science program. Students can access information technology programs at other Magic Valley school districts through ARTEC Regional Professional Technical Charter School, but few Hansen students participate due to scheduling conflicts and the driving distance, Superintendent David Carson said.
Even for the area's largest school district — Twin Falls — it's tough to find computer science teachers. "We don't have hardly anyone go into it," said L.T. Erickson, secondary programs director for the Twin Falls School District.
Instead, schools often look to hire computer science professionals who are working in the industry, Erickson said. "That's generally where we'd find most of those teachers. The difficulty is they can make a lot more money in the industry."
But the school district, he added, offers benefits such as summers off and public employee retirement.
Another option for finding computer science teachers is training current instructors who are in a different subject area.
The ability to offer computer science classes "really comes down to staff," Erickson said. "I think students are really interested in it, but we can only offer so many (career and technical education) pathways because of staffing."
'There's definitely a lot of demand'
Twin Falls High's information technology program has been up and running since at least 2003, Erickson said, and is full. "There's definitely a lot of demand."
The program is sponsored by ARTEC Regional Professional Technical Charter School, which also sponsors IT programs at Jerome High School, Kimberly High School and Minico High School in Rupert.
At Twin Falls High, AP computer science doesn't fall under that umbrella. Only four students are enrolled — three of them this semester. It's one of the most technically difficult classes offered in the school district, Erickson said.
Canyon Ridge High School students have the option of coming over to Twin Falls High to take computer science classes, Erickson said. But he doesn't know how many students are doing that.
Canyon Ridge offers some of its own classes, too — mostly, in digital imaging.
Twin Falls High junior Reagan Larsen, 16, has taken several computer science classes: introduction to IT, programming fundamentals and mobile application development. His favorite is the one he's taking now: IT help desk II.
"I really feel like I've been able to use the skills I've learned," he said.
Reagan said he's very much into software development and mobile and web application design. It's so much fun, he said, and it's an in-demand skill set.
As for class offerings at Twin Falls High, Reagan said he's fairly happy. He'd love to see more classes offered, but there are so many different aspects of the computer science world, he said, that "you can't have it all."
He said he has noticed among classmates who new to computer science, their knowledge typically begins with what they've seen in movies or popular culture.
"When they see what is really is, it can intimidate them," Reagan said, adding some are too scared to continue with classes even though they'd potentially be good at it.
At Twin Falls middle schools, computer science classes are more software driven, Erickson said, such as teaching students how to use Microsoft and Adobe programs.
At Vera C. O'Leary Middle School, computer science teacher Annette McFarlin's students work toward earning Adobe certifications.
All three Twin Falls middle schools also have a science, technology, engineering and math program. The robotics component utilizes coding, Erickson said.
From industry to the classroom
LaMarche's background isn't in education. She owned a design and development company, where she designed websites. She worked for Dell early in her career, later designed educational software and was working overnight hours as a database manager for a Fortune 500 company.
LaMarche's first education job was in an academic lab position. She then spent a couple of years teaching business and web design classes at Canyon Ridge High.
LaMarche said her first year of teaching was rough, but she learned a lot.
While she was teaching at Canyon Ridge, she kept her database manager job while she assessed how things were going with teaching. She left that job during her second year of teaching.
Now, LaMarche focuses full-time on preparing students for an increasingly complex and rapidly-changing workplace. She tells her students: "You learn how to program so you can solve problems."
×
Related Stories