POCATELLO, Idaho — It's been 46 years since a contestant from Idaho made it into the Top 10 finalists of the Miss America competition. But Nina Forest ended the unlucky streak this past weekend.
Forest, who grew up in Pocatello and is the reigning Miss Idaho, competed in the event that took place in New Jersey on Sunday, and she was among the top 10 finalists for the crown, according to the Idaho State Journal.
"It's truly amazing," Forest said, adding that Idaho hasn't had a lot of wins or accolades in such programs in the past. "I was happy to break the mold and show how powerful and passionate the state of Idaho is."
The last Idaho contestant to make it into the Top 10 was Karen Herd, who was named the first runner-up for 1972, according to Wikipedia. Forest hopes her success will inspire others to try.
"Anything is possible," she said. "(Just because an area is) not geographically known to excel at certain things doesn't mean you can't do it. I hope I've inspired the next generation of leaders and (those who want to) make the world a better place."
While Forest worked hard to prepare for the competition, she says many people have supported her in her efforts and helped her to succeed, including former Miss Idaho titleholders, businesses, the Pocatello community and other volunteers.
And she says she wouldn't have been able to play the piano on national TV without the aid of her teachers Misty Ralphs and Melanie Slater, who helped her to develop her talent in recent years.
"It really does take a village," Forest said.
She enjoyed competing for the Miss America title and getting to know the other contestants, women with ambitions similar to her own.
"They're girls like me who want to go to law school, (pursue) politics, and make a difference in their community," Forest said. "They're also striving for excellence in higher education."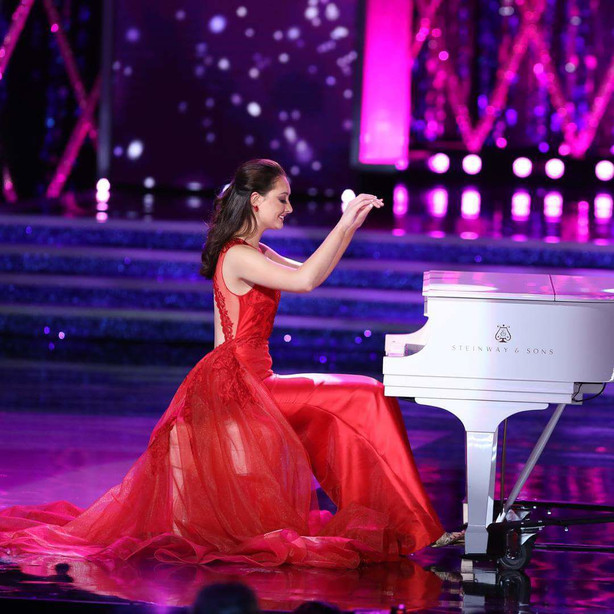 Forest said there were a lot of unknowns this year as there have been some significant changes to the competition. The Miss America Organization recently announced that it would drop the swimsuit competition and instead give women more opportunities to talk about their achievements and goals, according to an Associated Press report.
Forest said Miss America is foremost a scholarship program, and she appreciated the opportunity to highlight her education during the competition. She said it was empowering to make it into the Top 10 based on "what's in my mind, not just the swimsuit I'm wearing."
Forest received a $7,000 scholarship for making it into the Top 10. She plans to use the funds to continue her studies in international relations and the Chinese language at the University of California, Davis. She said she will go to law school after that and wants to focus on civil rights and social justice law.
"I want to make a difference at the individual level — help people who can't defend or advocate for themselves," she said.
In the meantime, Forest is continuing to serve the state as Miss Idaho. She said she plans to focus her efforts on her social initiative "Leave Childhood Hunger Behind" in the months ahead.
"That's the next big step for me," she said.
×
Related Stories