This archived news story is available only for your personal, non-commercial use. Information in the story may be outdated or superseded by additional information. Reading or replaying the story in its archived form does not constitute a republication of the story.
ATLANTIC CITY — Though Miss Utah understands why Miss America officials decided to remove the swimsuit portion of the competition, she's still a little sad it's gone.
After all, she credits the swimsuit competition for saving her from developing an eating disorder.
"Before I started competing, I didn't have healthy habits. … Because of this competition, I was inspired to learn about nutrition and how to take care of myself," said Jesse Craig, a University of Utah student who represented the Beehive State Sunday, as she vied for the role of Miss America during a year full of changes for the organization.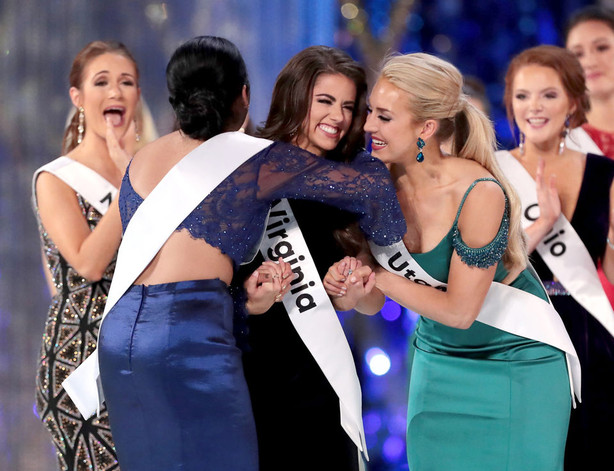 Miss America chairwoman Gretchen Carlson announced in early June that the pageant would officially retire the swimsuit and evening gown competitions and morph into a competition based more on talent, intelligence and ideas rather than physical appearance.
Though Craig's been involved with the Miss America organization for years, she said she's never felt judged by her physical appearance and didn't quite know what to expect as she prepared to compete for the first time on a national level.
"I understand the direction that they wanted to go with it," Craig said. "It's the 21st century. Let's try something new. Let's see if it works, and if it doesn't work, let's go back."
And while many hailed the change as a positive step toward women's equality, the ceremony's ratings took a hit Sunday when the number of viewers dropped to 4.34 million — down 19 percent from the year before.
And the ratings weren't the only thing blindsided.
"I went into this not knowing what to expect at all," Craig said. "They made several changes, even during the week that we were competing, and so, because of that, I just told myself … you've done all that you can do to prepare. You just go and have fun."
Craig said the talent portion of the competition is now worth 50 percent of the contestant's score — instead of 35 — and the evening gown portion has been replaced with "red carpet glamor." The girls were encouraged to wear whatever they wanted as they strutted down a red carpet on stage — though Craig still opted for a dress.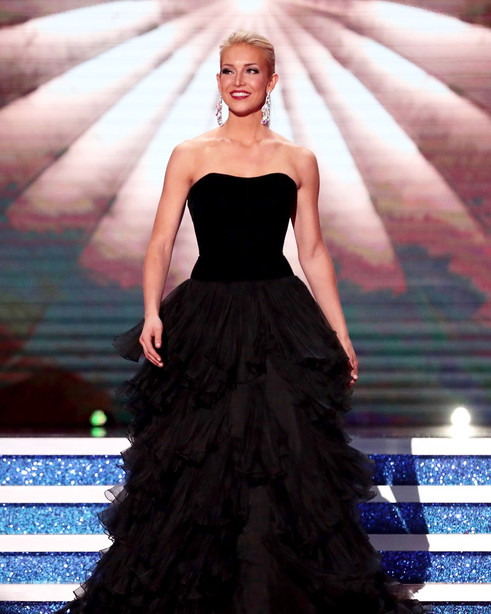 The questions the girls were asked during the interview portion of the competition were also slightly different because they related to the topics the girls covered during the private interviews with the judges beforehand, Craig said.
"You would have Miss Idaho who, in her interview, discussed the fact that she was half Chinese and studying Chinese. So on stage, they asked her about relations with China," she added.
Instead of asking the contestants questions others sent in, the judges wrote their own, Craig said. The majority of the questions stayed away from political content, however, in an effort to get rid of "gotcha" questions and avoid viral videos a la 2007 Miss Teen USA South Carolina, she added.
"I think they did it for our benefit, but, personally, I loved the challenge. I was prepared to answer those questions," Craig said.
And though the competition is working to move away from its more troublesome or outdated history, Craig thinks maybe it doesn't need to.
"We'll always be a pageant. That's who we are. That's what our roots are, and I'm proud of that. I'm proud to say I compete in pageants. I chose to compete in pageants, and so I don't feel like they necessarily carry a negative connotation," she said.
Craig walked away from the competition with $4,000 in scholarship money after winning an extra $1,000 for a non-finalist talent award.
×
Related Stories