Estimated read time: 10-11 minutes
This archived news story is available only for your personal, non-commercial use. Information in the story may be outdated or superseded by additional information. Reading or replaying the story in its archived form does not constitute a republication of the story.
MILLCREEK — Peer-to-Peer payment apps have exploded in popularity, and Venmo is one of the most popular. KSL Investigators set out to learn how to use Venmo, while avoiding the possible pitfalls while using the app to transfer money.
Once upon a time, there were three ways to pay — cash, check, or charge. Times have changed. According to a 2017 survey conducted by U.S. Bank, half of the 2,000 respondents confessed that they no longer carry cash when they leave home. That's not surprising, given that fewer people choose to pay with cash for even minor purchases.
The hot new thing is peer-to-peer payment apps, downloaded to smartphones. Apps like Zelle and Apple Pay are two options, but it seems Venmo is the app of choice among friends who go cashless, but still need a simple way to split a dinner tab.
Venmo hit the scene almost a decade ago, and a simple Google search for the app's stats shows it has been used millions and millions of times to transfer hundreds of millions of dollars, often among friends and family.
How Venmo works
If you've never used Venmo, here are the basics:
Download the app for free

Enter your bank account or credit card number

Sync the app to your phone and Facebook contacts

Select a contact you want to pay

Enter the amount you want to send and what the money is for

Tap the pay button
It's a fast, convenient way to split the cost of dinner, give a friend gas money or share the cost of flowers for mom.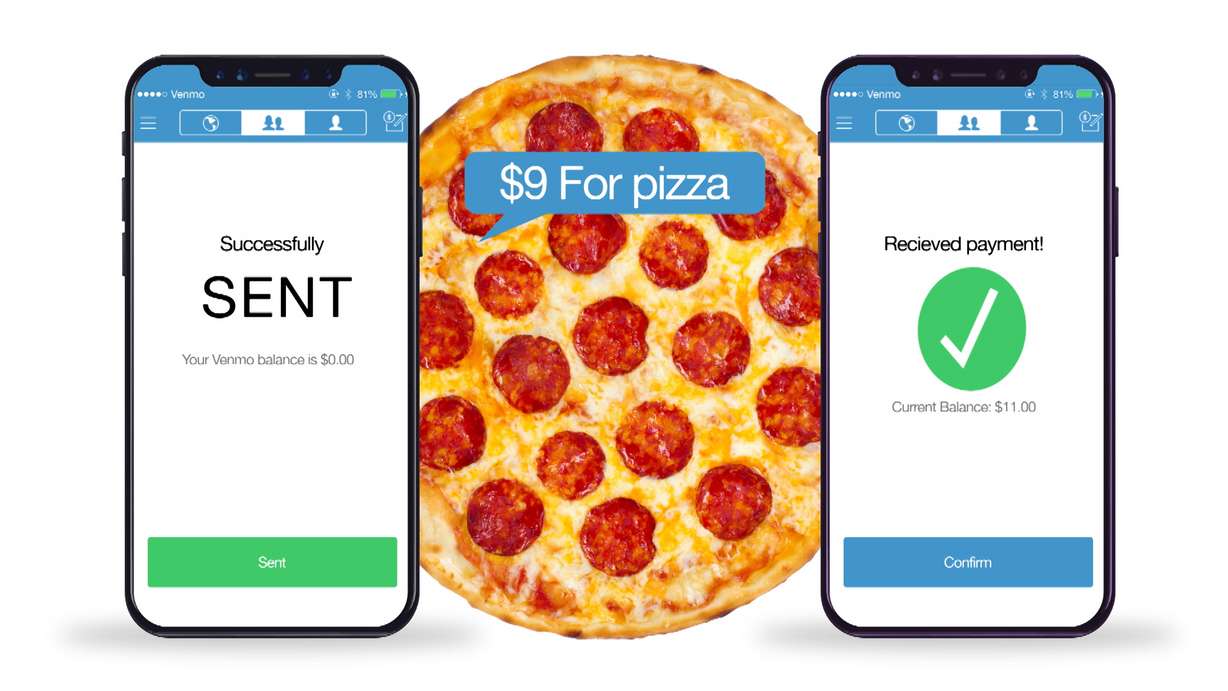 There are plenty of people who use it to pay for larger ticket items — like rent, and that's where the stakes get a little higher.
An "oh gosh" moment
Brittany Zinninger has been a hairstylist for 15 years. KSL caught up with her at Meraki House Salon in Millcreek.
She's a veteran at styling hair, but let's just say more of a rookie when learning how to use Venmo.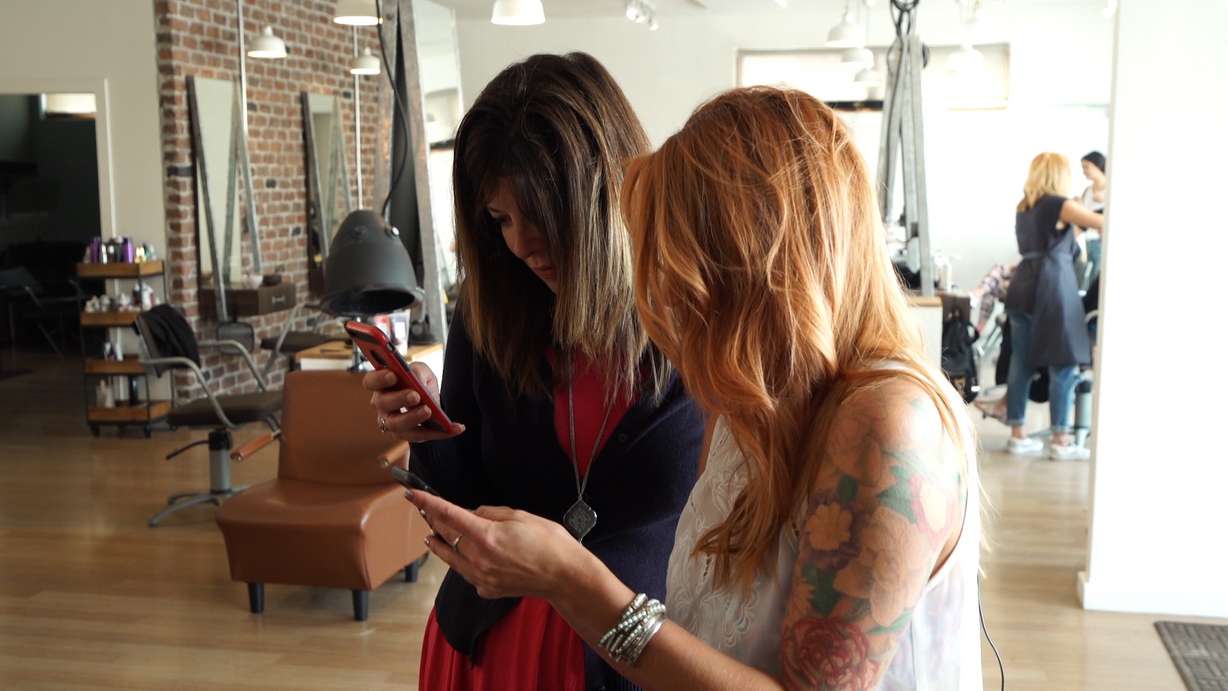 "I was like, 'Oh gosh, what's that? What social network do I have to be on now?" said Zinninger.
She downloaded it to split a food tab, but over time, a few customers have asked if they could "Venmo" Zinninger their payment.
"Venmo-ing" the wrong Brittany
"What happened when they 'Venmo-ed' the wrong Brittany?" asked KSL Investigative Reporter Debbie Dujanovic.
"I was stuck in a position where I went, 'Well, what if I just ate $200?'" said Zinninger.
One time someone accidentally selected the wrong Brittany and hit pay. It was not until much later that Zinninger began to wonder if she had been paid at all. So she asked her and that's when they both discovered the mistake.
Untangling mistakes can get tricky
"Basically, she had to reach out to Venmo. Venmo reaches out to the payee and hopefully, the payee agrees to give the money back and she was able to pay me," said Zinninger.
All ended well, and the correct Brittany received her money.
Since her rookie season using Venmo, Zinninger's researched and learned quite a bit about best practices for using the app.
Lesson learned: Always double check the contact you've selected before you tap the pay button.
Venmo's response:
A Venmo spokesperson provided these solutions to this problem:
Venmo Codes: We introduced Venmo Codes, so you can easily find the Venmo profile of the person you're trying to pay. You just open the Venmo app, pull up your own code, and let your friends scan it or if you're trying to pay someone, ask them to open the Venmo app and show you their code so you can scan it. You can also email, text or AirDrop (iOS only) your code to a friend. Automatic Flags: Before completing a payment, Venmo automatically flags a user if we think they might be sending money to the wrong person. We look at information such as if they're sending money to a person they've never paid before and whether they share any friends on Venmo. Profile images: Users have the capability to add profile pictures to accounts, so you can visually verify who the person is. Verify: Always make sure to stop and read who the final payment is going to before tapping the button. The final verification button for sending money actually says the person's name such as, "Pay John Smith $10.00."
If you do send money to the wrong person, Venmo says you can:
Request Money: You should send that user a charge request for the same amount of the payment, so they can pay you back. We recommend including a note asking them to pay you back for the money you sent by mistake. Support Team: Customers can always contact the support team and they can do their best to help and provide available options to request your money back.
"Venmo has frozen my account"
"This person was out several hundred dollars," said Carrie Rogers-Whitehead as she read aloud a complaint about the app. That specific allegation was found in one of over 400 complaints on file with the Better Business Bureau.
Rogers-Whitehead is the CEO of Digital Respons-Ability. It's a Utah company that offers courses on how to use technology responsibly.
As more people use Venmo to transfer large sums of money and cover living expenses, she wants them to beware of the types of complaints posted to the BBB website.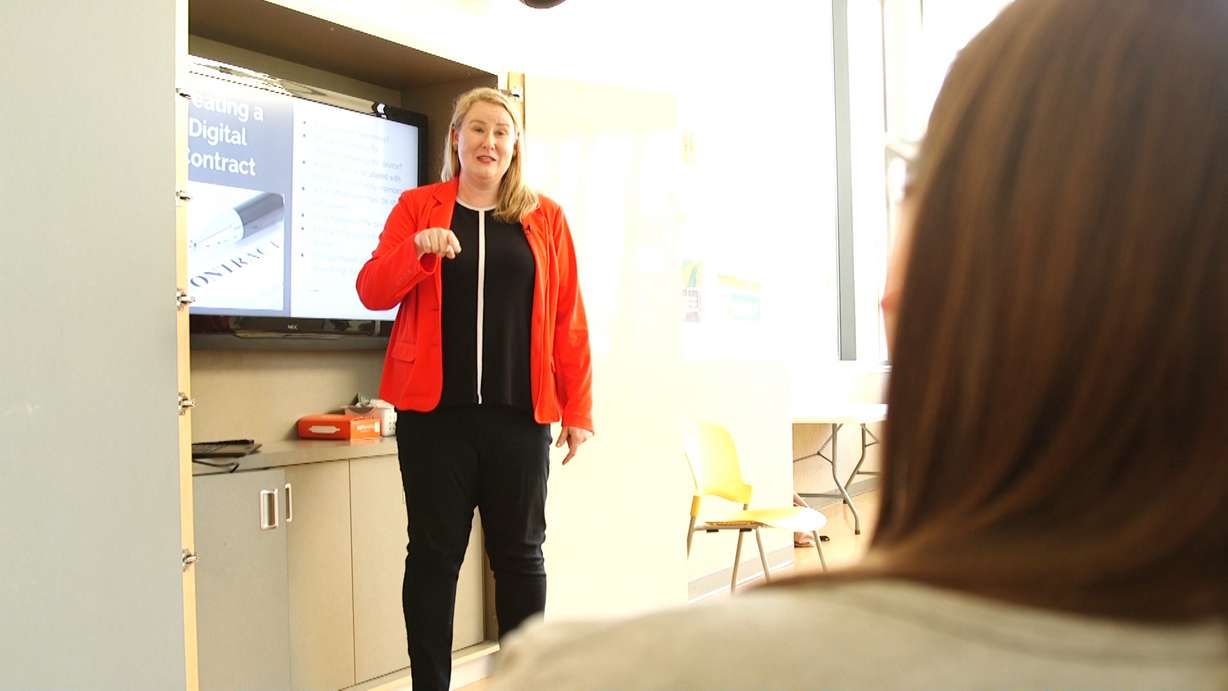 The complaints that concern her most allege that accounts have been frozen and funds can't be accessed.
"People not being able to access funds, it taking days to process funds, that can be a real hardship for people," said Rogers-Whitehead.
Venmo was responsive according to the BBB complaints reviewed by the KSL Investigators, offering advice and working to resolve concerns.
But Rogers-Whitehead says with payment apps becoming part of our financial routine, government oversight is a good thing.
She gives a thumbs up to a May 2018 FTC settlement requiring Venmo to clearly notify users that transactions are subject to review and funds can be frozen or removed.
Lesson learned: Read and understand the user agreement and transfer policy thoroughly. If you're concerned your account could be suspended or frozen due to a transfer, consider reverting to old-fashioned check writing for living expenses like rent.
Venmo response to FTC settlement
Venmo discloses that transfers are subject to reviews, which may result in delays or funds being frozen or removed, on the same screen that a user can initiate a transfer to their bank. Additionally, Venmo recently updated its app and website to include the one-time notice to users required by the FTC regarding the transaction review process.
As part of our User Agreement, we explain to customers our transaction review process. You can read specifics around how customers are notified in section 'B.1.h.i(iii)' of the User Agreement. As some of the stipulations in the order are ongoing for the next 20 years, the FTC settlement work is ongoing.
Peer-to-peer payment apps aren't banks
Just because you downloaded a payment app, it doesn't mean you should ditch your old-fashioned savings account.
In fact, keep it.
Apps aren't like banks. When your sister transfers $100 to you to split the cost of the family reunion, transfer it out as soon as possible.
Here's why: Banks are federally insured. Not all payment apps are. If, for some reason, the money you have been accumulating inside Venmo disappears, there is no government guarantee you will get it back. However, if the funds were stolen, notifying Venmo right way can limit your losses.
Lesson learned: If you're expecting money, check the app to make sure you received it. Transfer it to your old-fashioned bank account ASAP. Some banks allow you to automatically transfer money out of the app and into your old-fashioned bank account.
Venmo Response:
If customers suspect that their account shows unauthorized activity, they should contact us. We handle all such assertions of unauthorized transactions per Reg E requirements. We also recommend that the victim reach out to law enforcement, and we can assist law enforcement with their case once they contact us and submit a formal information request. We offer several ways for customers to use the money in their account, so it is not just sitting there, including: — We recently introduced a quicker way to transfer funds from your Venmo balance to your bank account. — Customers can use Venmo to shop and pay at millions of U.S. retailers on their mobile phone. — We've also introduced the Venmo card, so cardholders can use their Venmo balance to shop in the real world and online.
Related story:
How not to reveal your secrets on Venmo
Finally, you might not realize Venmo could be revealing information you did not mean to share publicly.
"Why am I seeing all these people and what they're spending money on?" thought Zinninger. "This is weird."
What you might not know is that anyone on the internet can see who you paid and for what. That's if you keep your settings "public."
On the app, there is a feed of transactions that users can scroll through.
The amount of the money transferred is not posted, but here are some examples of what our team saw while scrolling through the app with Zinninger:
"Becca paid Emiley for rent"
"Jan paid Mitch for a haircut" "Allison paid Allison for a tutor"
Lesson learned: To make your feed private, tap the three bars in the upper left corner of the app. Tap "settings." Tap "privacy." Select "private."
Venmo Response:
If customers choose to make their transactions private, they cannot be viewed by anyone other than the other user in the transaction. Here are a few additional pieces of information to share in regard to privacy. Venmo does a number of things to keep our users informed and help them protect and control their privacy including: The social newsfeed: When people open the app, the first thing they see is the newsfeed. This is the first step in educating users that Venmo is a social forum and the newsfeed allows you to see what others have chosen to share on Venmo and the experiences that are happening on Venmo. Users choose what to share: Like on other social apps, Venmo users can choose what they want to share and which audience they share it with. It is very clear in each payment what audience it is being shared with and we have made this even more prominent in recent years. Sensitive transactions default to private: We default sensitive transactions, such as paying for goods or services with Pay with Venmo or the Venmo card, to private. Update visibility even after you've sent a payment: A user can retroactively limit the visibility of payments by updating the privacy settings on a payment even after they have sent it. You can read more about privacy controls and settings here. We never publish $ amounts: The dollar amount of transactions are never shared other than to the participants in the transaction. We are constantly improving experiences and education for our users: Our latest app includes a pop-up privacy tutorial that every user sees when they first open the app to further educate the user on how to choose their preferred privacy settings.
For more information, read Venmo's privacy policy.
×
Related stories
Most recent Utah stories