Estimated read time: 3-4 minutes
This archived news story is available only for your personal, non-commercial use. Information in the story may be outdated or superseded by additional information. Reading or replaying the story in its archived form does not constitute a republication of the story.
SALT LAKE CITY — Bay area native Daniel Seddiqui felt stuck.
He was a college graduate with a good degree, hundreds of job applications and no job. Even searching for one seemed impossible, especially at the height of the recession.
As a child, however, Seddiqui had always been interested in maps. He would pore over them, imagining how people lived in each place he traced with his finger.
One day it struck him: He would spend a week working a different job in each state in the U.S.
Seddiqui had family who lived in Utah, so he decided to begin his journey there. Soon, he had a position as a volunteer at the Latter-day Saint Humanitarian Center for The Church of Jesus Christ of Latter-day Saints. After working at the center for a week, Seddiqui moved to Colorado where he spent the next week as a hydrologist.
After 50 weeks, Seddiqui had worked 50 different jobs, including a rodeo announcer, a corn farmer, a border patrol agent, a landscape architect, a meteorologist and a cheese maker. But finding the jobs wasn't easy.
"I went through 5,000 rejections, I'm not exaggerating," he said. "I found the jobs as I was going. I was cold calling, emailing. I was sleeping 3 hours a night for the entire year."
Persistence was key, however, and in the end, Seddiqui was a changed man with a book deal and a better understanding of people and his country.
Now, he wants to do it again — but slightly differently.
This time, Seddiqui is checking off a cultural bucket list. He will spend one day in each state and participate in a "cultural experience" that is unique to that state.
He's starting in Utah for "sentimental reasons," he said.
"Mormons make up a huge, significant portion of the population of Utah, and I thought, 'What is something that would be almost like a bucket list item?' It would be singing with the world-renowned Mormon Tabernacle Choir!" he laughed.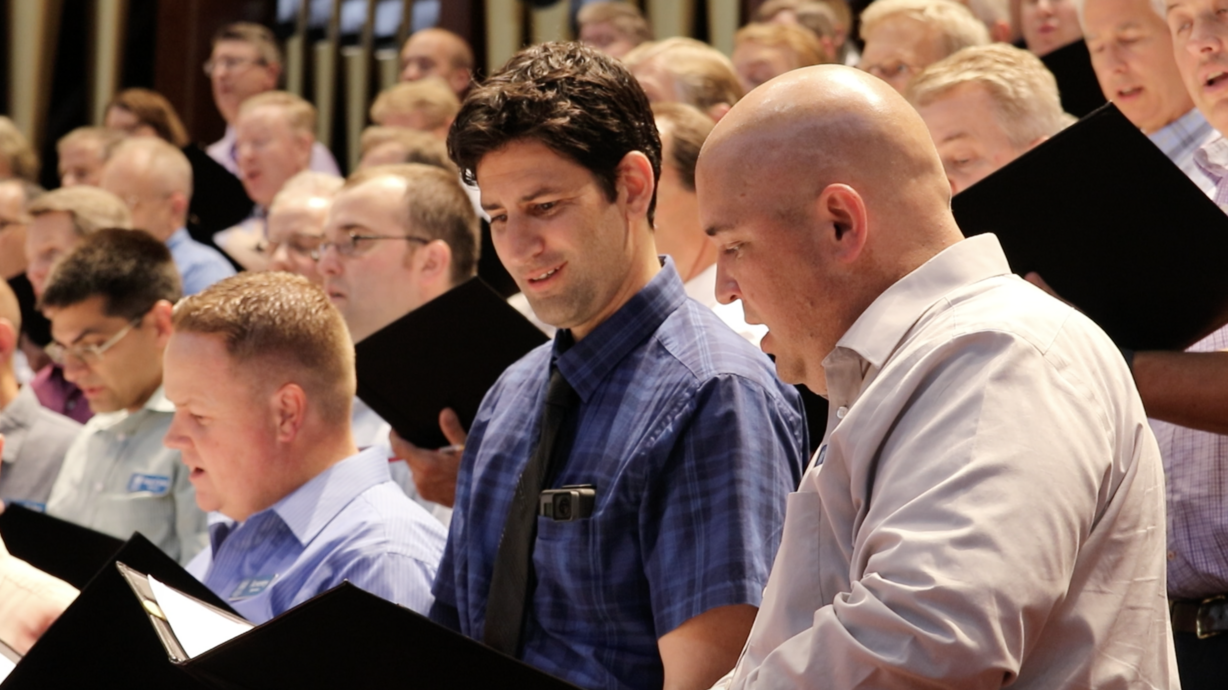 So Seddiqui called up the director who offered to let him come practice with the choir during a Thursday night rehearsal.
"I thought, 'Oh my gosh!' And that gave me momentum to go on with the rest of my plan," he said.
On Thursday, Seddiqui arrived at the conference center.
"Speechless, honestly," he whispered as he walked through the doors.
After talking to the director and thanking him profusely for letting him participate, Seddiqui made his way up and nestled his way into the tenor section. As the choir began to sing, Seddiqui's neighbor leaned over to help him find his place.
"I've never sung in a choir," Seddiqui whispered, "But I think it's my mission to try things."
And try he will. After singing with the choir, Seddiqui will travel to Cody, Wyoming, where he'll release the bulls in one of the year's first rodeos. From there, he'll hike a fourteener in Colorado, attend the Nebraska popcorn festival and even perform on Broadway in New York.
"I feel like there's such division in America right now. ... I think the best way to unite us is through understanding about what each other does and their lifestyle and what they're passionate about," Seddiqui said. "It was just a positive message I wanted to share, get people out of their comfort zone and just learn about all walks of life."
Those who wish to follow Seddiqui's journey can follow him on Instagram at livingthemap or find him online at livingthemap.com.
×
Most recent Utah stories