EUREKA — At an abandoned mineshaft in Utah County, a small makeshift memorial has helped to give family and friends of Breezy Otteson and Riley Powell some peace. Items placed at the spot where it is believed they were killed in late December and where their bodies were found in March, have been stolen.
"We have had so much taken from us already, why do this now?" asked Amanda Hunt, the aunt of Breezy Otteson.
Hunt said family and friends of Breezy and Riley frequently gather at the mineshaft where their bodies were found, to mourn their loss.
"In our first visit, we had taken dozens and dozens of flowers and it just continued from there and we would throw flowers down into the mine every visit," she said.
Two angel statues were recently placed on the site.
Sometime between Thursday night and Saturday, they were taken, along with a few other memorial items left in Breezy and Riley's memory.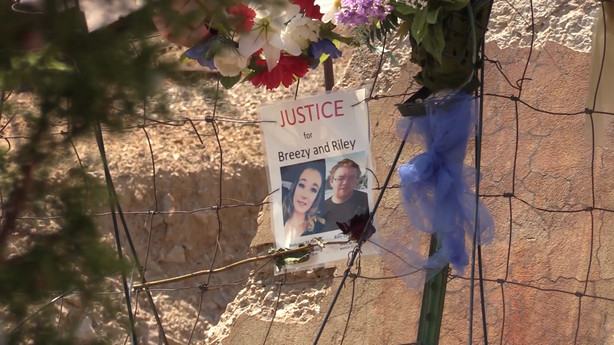 "It wasn't as if it was something you could walk off with, somebody had to make multiple trips to their vehicle," she added.
Items of little monetary value, but for the grieving families, of great sentimental value.
"It's replaceable. It's just that it wasn't theirs to take," Hunt said.
Related story:
She also said that both families have grown closer together, giving each other support, especially as the murder case against Jerrod Baum, accused of killing the teens and throwing their bodies down the mine shaft, moves slowly in court.
"Justice isn't fast, and we know we are in for the long haul, so we really rely a lot on each other," she said.
×
Photos
Related Stories