Estimated read time: 3-4 minutes
This archived news story is available only for your personal, non-commercial use. Information in the story may be outdated or superseded by additional information. Reading or replaying the story in its archived form does not constitute a republication of the story.
SANDY — Real Salt Lake put out the fire on its three-match winless streak Saturday night.
Damir Kreilach scored two goals, and Real Salt Lake earned a 2-1 win over the Chicago Fire in front of a near-sellout crowd at Rio Tinto Stadium.
Bastian Schweinsteiger scored for the Fire (6-13-5, 23 points), which lost its sixth-straight match.
Salt Lake (10-9-4, 31 points) won its first match in four tries after back-to-back draws against two of the worst teams in the west, Colorado and San Jose, and a loss at Minnesota.
"Tonight was a very important one for us. But it was a great importance for the whole team," Kreilach said after the match. "In the end, it's not so important who scored or who played. We are one team. We want to make the playoffs."
With two goals on the evening, Kreilach is tied for the team lead in goals (six) and assists (six). Joao Plata, who assisted on the match-winner, also has six goals, while Albert Rusnak has dished out six assists.
Kreilach scored on a glancing header off a cross from Jefferson Savarino in the final minute of first-half stoppage time. The Croatian international pinged his redirected ball over the Chicago back line and into the upper-left corner with seconds left in the first half to give the home side a 1-0 halftime advantage.
But the multi-faceted midfielder deflected all credit for his goal — and the winner in the second half — to his teammates.
"It was a perfect assist from Sava and from Joao," Kreilach said. "My job was not so difficult."
And that, perhaps, was the perfect response to a standout game from a player erupting in his first season in Major League Soccer after spending time with Union Berlin in the German second division.
"He's an honest, hard-working guy, and he's fitting in great here," RSL coach Mike Petke said of Kreilach. "We're very fortunate to have him."
Schweinsteiger scored his goal with one of his first touches after making a substitute appearance for the Fire at halftime.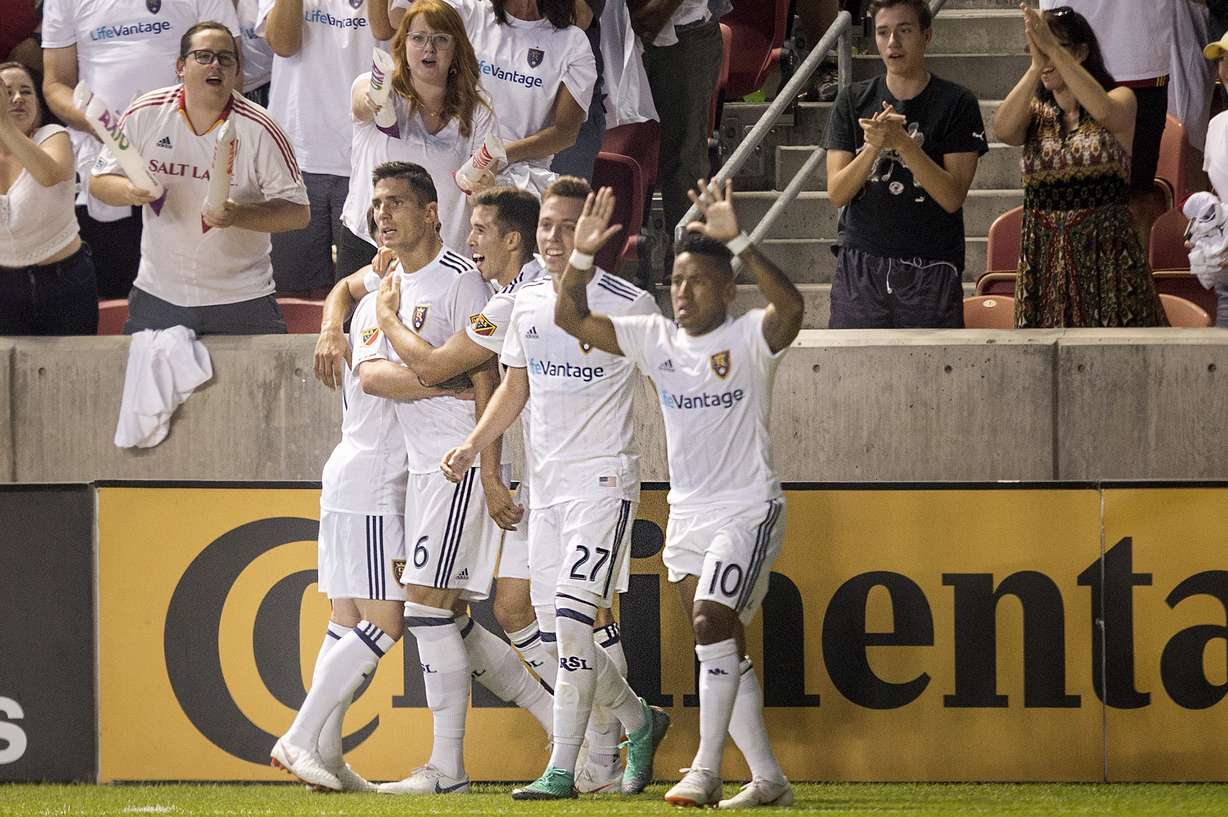 The former German star took a pass from Drew Conner around the edge of the 18-yard box and ripped a strike inside the far post that leveled the match at 1-1 just three minutes into the second half.
"He hit a laser," Petke said of Schweinsteiger's bomb. "I saw the replay, and it's hard to see how many goalies in the world would save that. I think maybe we gave him too much time to take that shot … he has the quality to hit that. But it was a great response from the players to get the win."
Savarino thought he scored the go-ahead goal 10 minutes later. The Venezuelan winger scored on the rebound from Corey Baird's saved shot in the 57th minute, but the assistant referee called him offside on the initial shot attempt — nullifying his own put-back.
But with 15 minutes remaining, Kreilach did it again, earning the honors for Salt Lake's first win since a 2-0 victory over FC Dallas on July 7.
Kreilach scored his sixth goal of the season, converting an assist from Plata with a back-post run in the 75th minute that proved to be all the scoring he needed.
"I watched a lot of him when he played in Germany, did our research, and he was somebody who can get on the end of the ball," Petke said of Kreilach. "His shooting and the timing of his headers — you're seeing it now.
"He does this so unselfishly, and just goes about his business. But I'm hoping to see more of this, to be honest. He's confident, he understands where he fits with this team, and hopefully he can get a little more of those."
Next up:
RSL hosts the Montreal Impact at 8 p.m. MT Saturday, Aug. 11. The match will be streamed on KSL.com and the KSL TV app.
×
Most recent Sports stories