Estimated read time: 4-5 minutes
This archived news story is available only for your personal, non-commercial use. Information in the story may be outdated or superseded by additional information. Reading or replaying the story in its archived form does not constitute a republication of the story.
Are you caught up in the mass-consumer confusion about the authenticity of America's food labeling policy?
A new report suggests that 90 percent of Americans are throwing away perfectly good food because they rely too much on food labels as predictors for food safety, according to the Natural Resources Defense Council.
In Utah, at least one local company, O-Town Kitchen, relies on a business model using food that some might consider unfit.
Here are five little-known facts about those frequently misinterpreted expiration dates.
Expiration dates cause billions of pounds of food waste
How much stock do you put in the expiration dates on the foods you buy at the store? If you are like most Americans, you trust them implicitly. But this jaw-dropping fact may have you rethinking how quickly you toss your food to the curb:
"U.S. consumers and businesses needlessly trash billions of pounds of food every year as a result of America's dizzying array of food expiration date labeling practices," reports the NRDC.
Billions of pounds of food lost each year is no paltry problem.
Food labeling has no oversight
What may be more startling than learning just how much food consumers are wasting each year is that food labeling isn't even monitored by the federal government. Who chooses the expiration dates you see on products and foods? The manufacturers.
"Manufacturers provide dating to help consumers and retailers decide when food is of best quality," according to the United States Department of Agriculture.
That means food is not actually expired when the expiration date passes. In fact, the government is interested in only one product date: infant formula is required by federal law to carry expiration dates, according to the USDA.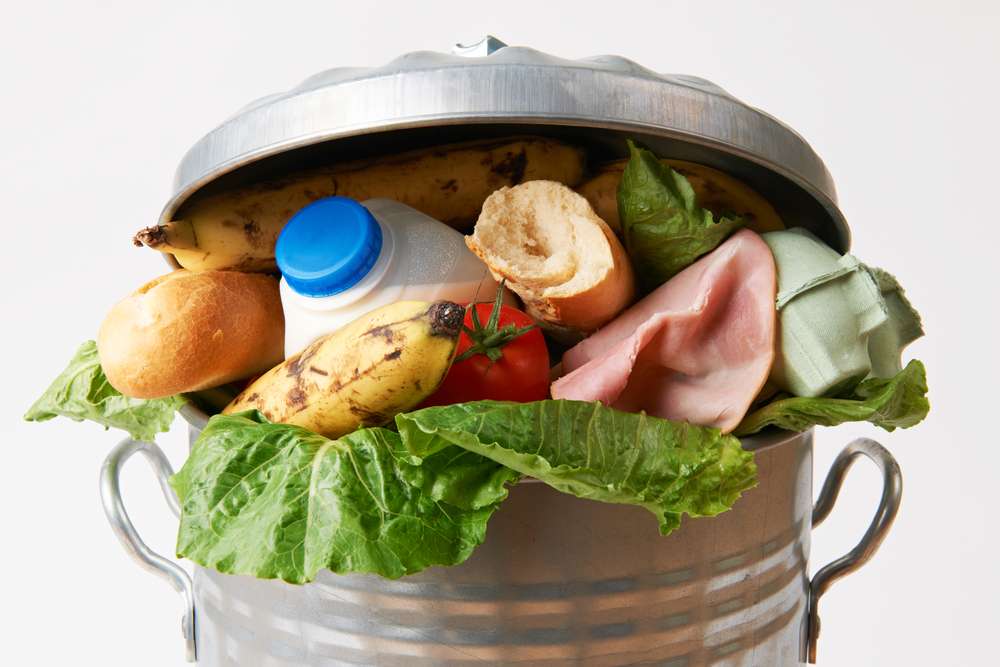 There are many date-labeling methods
What adds to consumers' confusion over product labeling is the inconsistency of the labeling. In fact, there is no standard for how to choose an expiration date. There are approximately 50 different labels in use nationwide, according to the NRDC.
What's a consumer to do with all these different product distinctions? The confusion over product labeling has provoked action by the Grocery Manufacturers Association and the Food Marketing Institute to narrow it down to two labels — "Best If Used By" and "Use By" — to pare down the food freshness fluster.
You are the best judge of your food
When it comes to judging whether food is OK to eat, your senses play a critical role.
"Expiration dates aren't always accurate, and it's better to use your common sense (and sense of smell, taste, and sight) to determine a food's safety," reports Medical Daily.
Nervous to trust your senses completely? Here are some guidelines to follow, according to WebMD:
Milk is usually fine until a week after the sell-by date.
Eggs can last 3-5 weeks after the sell by date.
Poultry and seafood should be cooked or frozen within a day or two.
Beef and pork should be cooked or frozen within 3-5 days.
Canned and dry goods should be kept at 50-70 degrees in a dry, dark place. Acidic foods like tomato sauce can keep 18 months or more. Low-acid foods like canned green beans are probably risk-free for up to five years.
Contaminated food, not old food, makes you sick
Another surprising tidbit about food safety and expiration dates is the misinformation about how food causes illness. It's pathogens, like salmonella and E. coli, that can invade food and make you sick.
Aged food may not sit well in your stomach or may not taste as good, but it won't cause food poisoning, says Dana Gunders, a senior scientist for the NRDC. It's not so much about expiration dates as it is about how you store and handle your food.
For example, airtight packaging — such as food sealed in jars — can double the shelf life of your food, preserving it so it is just as good as the day it was packaged, reports the USDA.
A Utah company is reducing food waste
After learning how much food Americans waste, one local company decided to do something about it. O-Town Kitchen gets its produce from surplus sources that are at risk of being wasted, and then uses it to make jam, with unique flavors like mango habanero and white chocolate pear, which people can buy online.
Additionally, O-Town Kitchen employs single moms who find themselves in tough situations, helping to prevent homelessness while it fights food waste.
Related article
×