This archived news story is available only for your personal, non-commercial use. Information in the story may be outdated or superseded by additional information. Reading or replaying the story in its archived form does not constitute a republication of the story.
A formerly homeless Utah man has found a way to help people in need by tackling two different problems.
The first problem: More than a third of homeless people in the state are families, many due to unemployment, according to Utah's Comprehensive Report on Homelessness.
The second problem: Americans waste millions of tons of food every year, with anywhere from 25-40 percent of food grown, processed and transported in the U.S. never getting eaten, according to the Food Waste Reduction Alliance.
A dual solution
When Isaac Farley discovered these trends, he was volunteering at a soup kitchen and completing a Weber State University entrepreneurship minor that required him to start a business. Farley's family had been homeless three different times during his childhood, and he wanted his business to help other families in need.
The soup kitchen where he volunteered used food that retailers didn't want to sell, which inspired him to address both homelessness and food waste. He and his friend, Nestor Robles, formulated a plan.
"The core of the idea was really simple," Farley said. "It was just, how could we get the value of food that's being wasted into the bank accounts of families in emergency situations? That is really at the center of the value we're creating."
Farley and Robles partnered with the YCC Family Crisis Center in Ogden, which works with survivors of domestic violence and homelessness. The two men took produce that would otherwise go to waste from community food banks and markets, and hired employees from the crisis center.
New Utah company
As a result, in May 2015, O-Town Kitchen was born. The company makes jams and jellies, focusing on unique flavors such as mango habanero, apple cinnamon, blueberry and white chocolate pear.
The jams are sold online and in boutiques, coffee shops and farmers markets, from Logan to the Salt Lake area.
As for combating homelessness, people who buy jam are supporting one of O-Town Kitchen's goals of providing transitional employment. It has three employees and has employed 10 in the past, enabling them to become stable.
"Our goal is to work with people while they're in emergency situations and bridge the gap between unemployed crisis situations and self-sufficiency," Farley said.
For example, one of O-Town's first employees saved her money and, within six weeks of starting work, she had enrolled in nursing school, gotten a job and reunited with her son, who was living in an unstable situation, Farley said.
"We are trying to instill in our workers a sense of hard work and determination," he said. "I'm convinced that the most effective and enduring way to help folks in challenging situations is to help them earn their way out."
Some employees develop sales and managerial skills, including Farley's sister. She was diagnosed with Burkitt's lymphoma at age 18, with a 1-year-old son and no job or stable home situation. It was difficult for her to find a job during chemotherapy. After Farley and Robles hired her, she thrived in the environment, becoming a star employee. She is now a shift supervisor and has found a place to live.
"It makes sense to give a job to someone I'm related to because my own family faced a lot of issues that I'm trying to address with O-Town Kitchen," Farley said.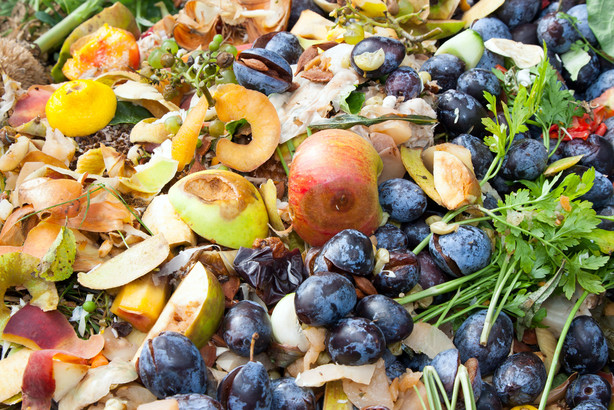 Preserving food
O-Town Kitchen has also recovered over 3.5 tons of edible produce that would have gone to the landfill. Any food that can't be used is redistributed to the community at farmers markets or the Family Crisis Center and, every so often, O-Town will use leftover jams to make sandwiches and hand them out to those in need.
Farley said he hopes to expand into other communities.
"There's food waste in every community; there's homelessness and addiction in every community," he said. "This has the potential to take off in more cities."
A simple way to support O-Town Kitchen is to buy jam for yourself or to share.
"Our products also make great gifts," Farley said. "If people have friends who care about any of the issues we address, give them a gift and let them know we're around. Awareness is a tremendous help."
You can follow O-Town Kitchen on Facebook, Instagram and Twitter.
Additionally, O-Town Kitchen is always looking for more vendors and partnerships with any interested organizations, including gift shops, cafes or caterers. Farley is available to conduct workshops and speak at events about the power of social entrepreneurship.
×