Estimated read time: 3-4 minutes
This archived news story is available only for your personal, non-commercial use. Information in the story may be outdated or superseded by additional information. Reading or replaying the story in its archived form does not constitute a republication of the story.
SALT LAKE CITY — Apple CEO Tim Cook is slated to speak at the second annual LOVELOUD music festival in Salt Lake City Saturday, according to a news release from festival officials.
Cook, who is the first openly gay CEO on the Fortune 500 list, will join a high-profile list of speakers and performers at the concert, which was initially organized in 2017 by Imagine Dragons' lead singer Dan Reynolds in an effort to "ignite vital conversation" about what it means to love, understand and accept LGBT youth in the community.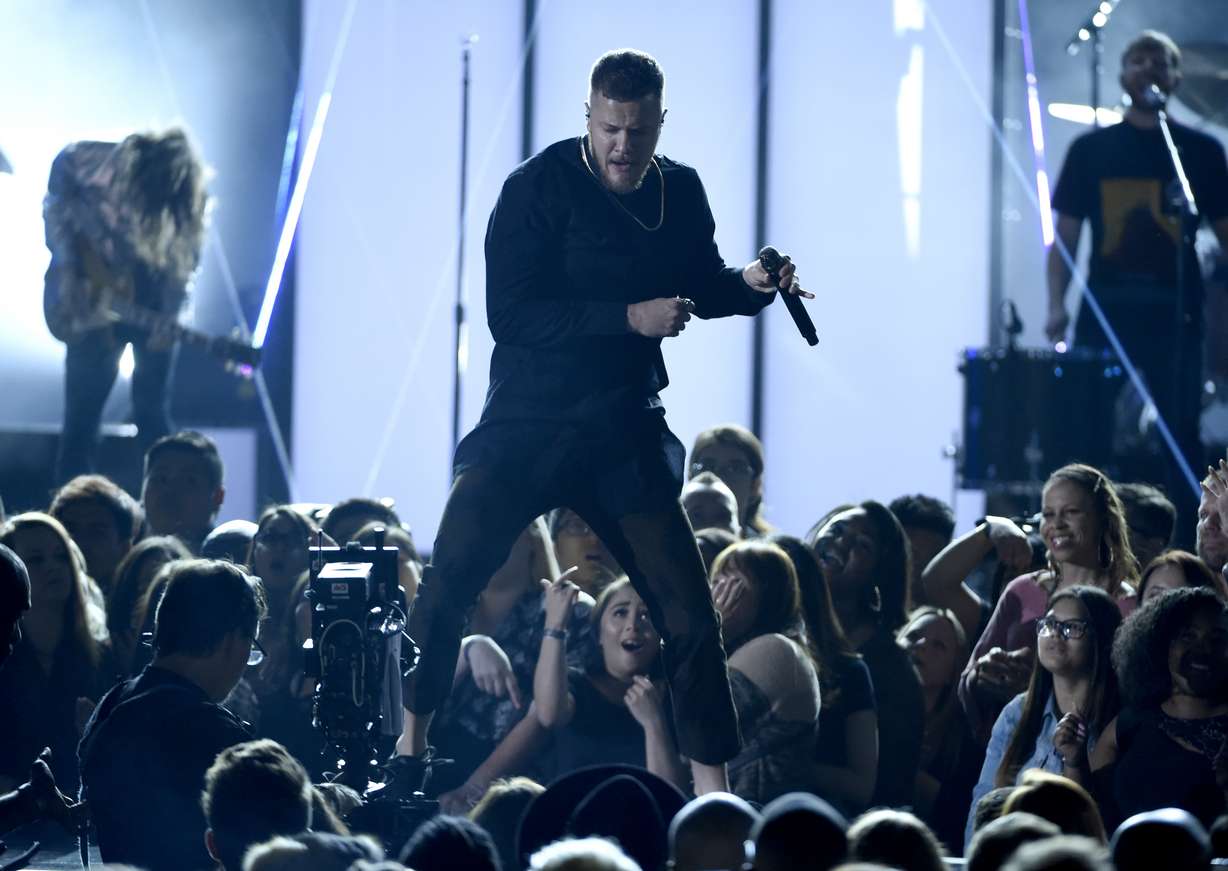 "Tim Cook joining us in Utah for LOVELOUD sends a clear message to LGBTQ youth that they have unlimited potential to achieve their dreams," Reynolds said in the news release. "Tim is an unwavering advocate for human rights and equality, and we're thrilled he'll be joining our powerful lineup of speakers and performers."
The lineup will also include actress and dancer Julianne Hough, Linkin Park's Mike Shinoda, Olympic silver medalist Gus Kenworthy and Neon Trees' Tyler Glenn, as well as other speakers and performers, including Utah's Lt. Gov. Spencer Cox.
"It's really meant to be an event that's family-friendly, that is safe for everyone on all sides of the spectrum," Reynolds told KSL.com in July 2017. "It's really supposed to bring everyone together in one place and to talk about a way to create a safer community."
Reynolds began the LOVELOUD initiative and became an advocate for LGBT issues after losing friends to suicide and receiving letters from fans who told him that, because of his religious upbringing, they assumed he didn't accept them for who they were.
The LOVELOUD Festival's August 2017 debut in Orem saw a turnout of 17,000 people and spawned a documentary by Reynolds called "Believer," which received the runner-up for the "Festival Favorite Award" at the 2018 Sundance Film Festival. The documentary will premiere on HBO in June.
The documentary also sparked a billboard campaign by Utah tech startup Domo after the company's CEO Josh James was moved to replace all of Domo's billboards along I-15 with the words "Domo ❤️ LGBTQ+ (and everyone else too!)"
Reynolds hopes the festival will continue to promote acceptance and love for gay, lesbian and bisexual youth, who are 8.4 times more likely to attempt suicide if they are "highly rejected" by their family or community, according to LGBT support organization The Trevor Project.
"LOVELOUD's inspiring goal is to raise $1 million for LGBTQ+ organizations in one day, and we know that this amazing program of music and speakers will entertain, educate and inspire everyone who comes out in support on July 28," said pop band Tegan and Sara in a news release. The singers will also be taking the LOVELOUD stage Saturday.
Concert doors open at the Rice-Eccles Stadium at 2 p.m., and the festival will begin at 3:30 p.m. LOVELOUD tickets are available for purchase here. All proceeds will support local and national LGBT charities, according to the festival's ticket purchase website.
The entire festival will be streamed on AT&T's social media handles here. AT&T will also donate $1 to support LGBT community programs for every use of the hashtag #LOVELOUD on Twitter, up to a total of $50,000.
The festival's full list of speakers and performers includes:
Alexia Meyer
Alfonso Ribeiro
Ash from Encircle
Benji Schwimmer
Blair Imani
Brooklyn Fullmer
Carmen Carrera
Chelsie Hightower
Dana Goldberg
Dan Reynolds
Drew Scott
Gus Kenworthy
Heather Morris
Jaxon Willard
Jaymz Tuaileva
Jonathan and Oksana Platero
Julianne Hough
Jussie Smollett
Justin Tranter
Kalen Allen
Lt. Governor of Utah Spencer Cox
Kathy Tu
Malece Miller
Mary Lambert
Parson James
Steve and Barb Young
Tegan Quin
Tim Cook
Tobin Low
VINCINT
Westminister Slam
Wrabel
×
Related stories
Most recent Utah stories