Estimated read time: 4-5 minutes
This archived news story is available only for your personal, non-commercial use. Information in the story may be outdated or superseded by additional information. Reading or replaying the story in its archived form does not constitute a republication of the story.
SALT LAKE CITY — There's a reason people call the Beehive State be-Utah-ful.
Utah's sweeping geography has inspired thousands, including film producers, directors and screenwriters who aren't blind to the state's rural beauty. Classics filmed in Utah like "The Sandlot" and "Butch Cassidy and the Sundance Kid" have already captured the nation's attention.
Now, the Utah Film Commission has announced five new projects for state film incentives that will generate an estimated economic impact of $15.6 million and create about 400 local jobs. The projects range in size from broadcast network TV series to low-budget local films.
"We need all those kinds of projects to keep our film industry thriving," said Utah Film Commission director Virginia Pearce. "It helps our talent pipeline to have a diversity of projects in the state."
So keep an eye out and see if you can spot one of these five Utah projects filming in coming months.
The first season of Springville-based TV series "The Outpost" premieres Tuesday on the CW network.
The series follows its protagonist, Talon, as she tracks down the people who killed her family. As the last of the "Blackblood" race, Talon must travel to a fortress at the edge of the civilized world to save herself and defend her world against a fanatical religious dictator. Along the way, she discovers more about her own mysterious supernatural powers.
The series' creators, Jason Faller and Kynan Griffin, are both graduates from Brigham Young University and most well-known for the "Mythica" film series. The pair will begin shooting the second season of "The Outpost" series later this summer.
"We are thrilled to be shooting our upcoming season of 'The Outpost' in Utah," Faller said in an emailed statement. "The Utah TV crew are brilliant and highly proficient, the landscapes are breathtaking and … we hope to build, expand and employ here in Utah for years to come."
"The Outpost" is expected to spend $5.5 million during filming.
Dwight in Shining Armor =======================
"Dwight in Shining Armor" is a BYUtv comedy series for the young at heart that follows Dwight, a popular high school student who falls into an ancient, underground chamber and unwittingly awakens a warrior princess and her court magician.
"In this story of two worlds colliding, (the princess and magician) come from a rough and tough gothic war zone. They have no way of understanding 21st-century manners or political climate," BYUtv said in a news release.
Dwight, on the other hand, is the model Generation Z kid: sensitive, open-minded, health-conscious — everything the princess' world would deem as weakness.
The series stars Sloane Morgan Siegel and Caitlin Carmichael, an up-and-coming actress who has appeared on "Young Sheldon" and who will portray a younger version of Olivia Wilde in the Amazon film "Life Itself" with Antonio Banderas, Mandy Patinkin and Oscar Isaac.
The series, which recently began production in Salt Lake City, is expected to create almost 100 jobs.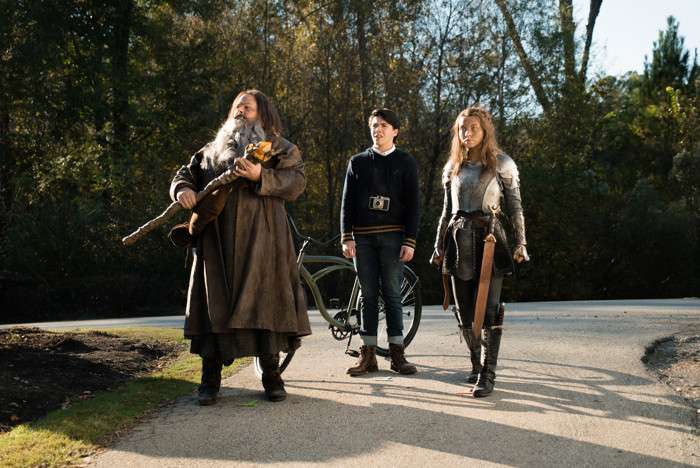 "Green Olds" is an independent comedy thriller about a man who hitches a ride with a married couple and becomes entwined in their passionate and twisted relationship games that evolve on the road of the American Southwest.
Green Olds stars Thomas Haden Church ("Easy A" and "Spider-Man 3"), Finn Wittrock ("Unbroken" and "The Big Short") and Alice Eve ("Star Trek: Into Darkness" and "She's Out of My League").
The film is still currently in preproduction.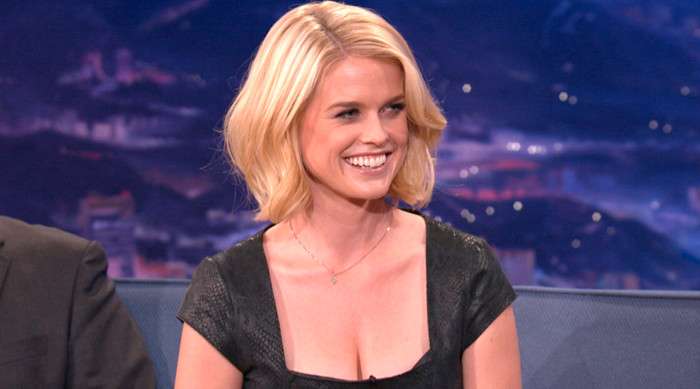 The Happy Worker ================
"The Happy Worker" is an independent dramatic feature that follows generations of workers living in harmony with each other as they dig an ever-larger hole in the desert until their peaceful life is interrupted by machinery and greed.
The film is produced by Bill Borden, producer of the "High School Musical" movies, and executive produced by David Lynch, a director and writer perhaps most well-known for his work on TV series "Twin Peaks."
The film is still in preproduction but will be filming along the Wasatch Front. Together, "The Happy Worker" and "Green Olds" are expected to spend over $7 million and create close to 250 film industry jobs in Utah.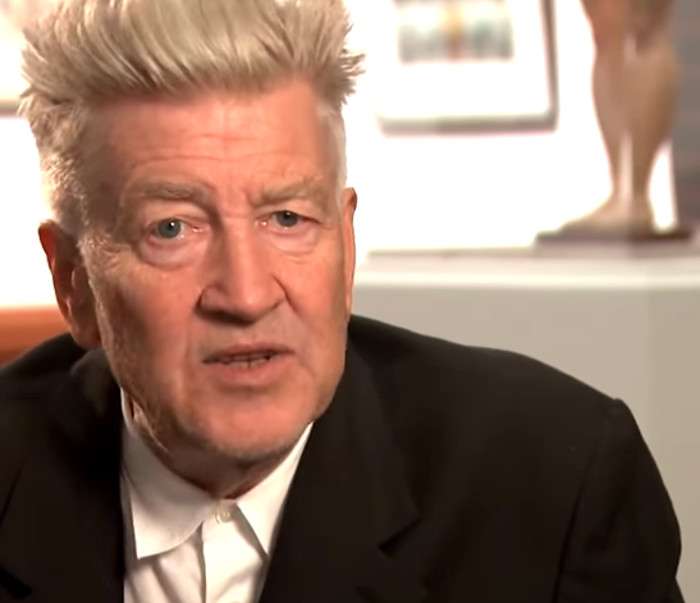 Shoelaces for Christmas
"Shoelaces for Christmas" is a low-budget, local film about 17-year-old Jennifer who learns about the importance of helping others and doing service in the wake of some devastating news.
The film is produced by Utahns Bryce Fillmore and Dave Hunter and stars Mia Topalian, and Austin Grant, who played the lead role LDS film "Trek: The Movie."
"Shoelaces for Christmas" was also approved under the Community Film Incentive Program that supports smaller, local projects. The film is estimated to spend about $500,000 in production this summer.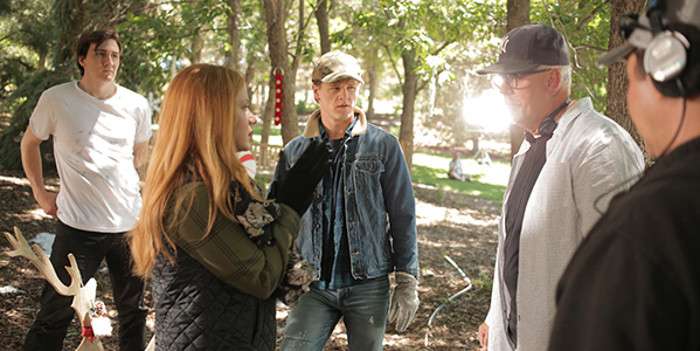 ×
Related stories
Most recent Utah stories