Estimated read time: 4-5 minutes
This archived news story is available only for your personal, non-commercial use. Information in the story may be outdated or superseded by additional information. Reading or replaying the story in its archived form does not constitute a republication of the story.
It's no secret that Utah's child population is high. There are more than 900,000 people under age 18 in Utah, according to the Child Welfare League of America. That's almost one-third of the state's population.
Utahns cherish their children, which is why people might be surprised by how many slip through the cracks. Here are some of the issues facing Utah's children:
Not enough foster families
Many Utah children are in need of foster care. In fact, 500 children were living in shelters with no families in 2017, according to Tanya Albornoz, the Division of Child and Family Services foster care program administrator. This may be a result of the rise in opioid abuse — an epidemic in the state, according to the Utah Department of Health — that leaves many addicts unable to care for their children. Substance abuse can lead to abuse or neglect of children, thus exacerbating the need for foster care.
Nationally, nearly half of foster children don't complete high school, and 60 percent end up homeless or in jail after they turn 18 and age out of the system, according to Foster the Children.
You can support these children by helping foster families pay for enriching activities, including clubs, sports and so on. That's a goal of Foster the Children, which sells clothing featuring artwork by children in foster care, with proceeds going to organizations that work directly with foster care families to brighten the children's futures.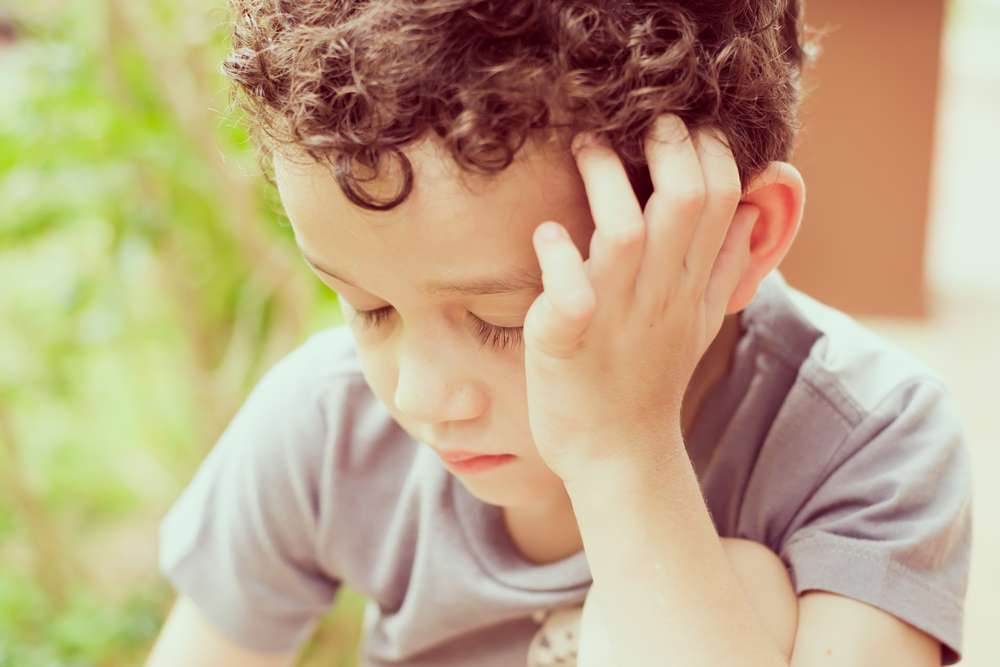 Poverty and high risk of abuse
Almost 40 percent of Utah's children live in low-income families, reports the National Center for Children in Poverty. Poverty is harmful to children, leading to food insecurity and lack of nutrition, poor housing, homelessness, neglect, low academic achievement, school dropout, and physical, social and psychological problems, according to the American Psychological Association.
Children in low-income families with one parent in the home have a higher risk for abuse than in high-income homes with one parent, notes the University of Pennsylvania School of Medicine. They are also at a higher risk of witnessing domestic violence.
"Experiencing family violence is stressful for children, undercuts their respect and admiration for parents who engage in abusive behavior, and is associated with increased rates of emotional and behavioral problems at home and in school," according to the Institute for Family Studies.
Sexual abuse
U.S. Department of Health and Human Services reports Utah was eighth highest in child sexual abuse among U.S. states in 2015. One in five children are sexually abused in the state, according to Prevent Child Abuse Utah.
However, that this number is rising demonstrates that DCFS is working to combat the problem. Child sexual abuse occurs more often than it is reported to authorities, according to the National Center for Victims of Crime, so high rates of reporting should not be discouraged.
Adults can help by learning to recognize red flags of sexual abuse, which can include inappropriate sexual behavior, regression back to behaviors such as thumb-sucking and bedwetting, separation anxiety, and fear of being left alone with certain individuals, according to the Rape, Abuse & Incest National Network. Parents must get involved in children's lives, encourage them to speak up and listen to them.
Lack of health insurance
In 2016, the Utah Department of Health reported more than 60,000 of the state's children were uninsured. Because their parents don't have insurance, children may not get the care they need, as many of those without health insurance avoid seeking treatment, according to the Kaiser Family Foundation.
"Uninsured adults have less access to recommended care, receive poorer quality of care, and experience worse health outcomes than insured adults do," according to the Milbank Quarterly healthcare journal. These effects extend to uninsured adults' children.
While you may not be able to pay for someone else's insurance, you can offer information. For example, InsureKidsNow is a resource for families who need help finding free or low-cost insurance for their children.
Every child deserves to be healthy and loved so, regardless of whether you have children, you can support Utah children to help them grow up happy.
×