Estimated read time: 5-6 minutes
This archived news story is available only for your personal, non-commercial use. Information in the story may be outdated or superseded by additional information. Reading or replaying the story in its archived form does not constitute a republication of the story.
SANDY — Haley Bechard has committed a career to protecting Utah's dogs and rattlesnakes — but to do so, she offers a class to keep one safe from the other.
"I understand that no matter how much I love (snakes) how horrible it would be to see my dog bitten," Bechard said.
Utah's dogs and their active owners are increasingly on the move during the warmer months, and that raises the risks of rattlesnake bites.
Bechard teaches some of these naturally curious canines, and their weary owners, how to keep their distance when encountering a rattlesnake.
"What a lot of people forget is that dogs are incredibly intelligent," Bechard said. "They pick it up ridiculously fast."
Bechard hones in on the dog's natural aversion to the venomous reptile utilizing sight, sound and smell. Bechard uses a live rattlesnake enclosed in a plexiglass box. Close enough for them to look at the snake without leaving the dog in any real danger.
Once the dog focuses on the rattlesnake, Bechard will administer a "correction" though a low-voltage electronic collar the dog is wearing.
"It's called negative reinforcement," Bechard said. "It's supposed to be shock-y, but not a painful shock."
Bechard compares the sensation to being scared when someone unexpectedly comes around a corner. She usually offers worried dog owners the opportunity to wear the collar on their own arm first.
"They're always surprised how it's not painful," Bechard said.
Bechard wants the dog to make a connection, specifically using their ability to smell and hear the rattlesnake, that the snake needs to be avoided at all costs.
"We don't want them just thinking that the room is scary or the situation is scary," Bechard said. "We want them to be able to identify exactly what's going on."
What makes Bechard's class different, she said, is the equal protection she provides for both the rattlesnake and the dog being trained. Some similar classes defang the rattlesnake being used, Bechard does not.
"As an avid snake lover, I can't imagine taking those teeth out," Bechard said. "It's like if they went to the zoo and took all of the teeth out of a tiger."
After the negative reinforcement, Bechard said the dog will give the snake even more space than they had originally. A year later, owners can schedule retesting to ensure that the training stuck. Since she started three years ago, Bechard said they have yet to have a dog fail the follow-up.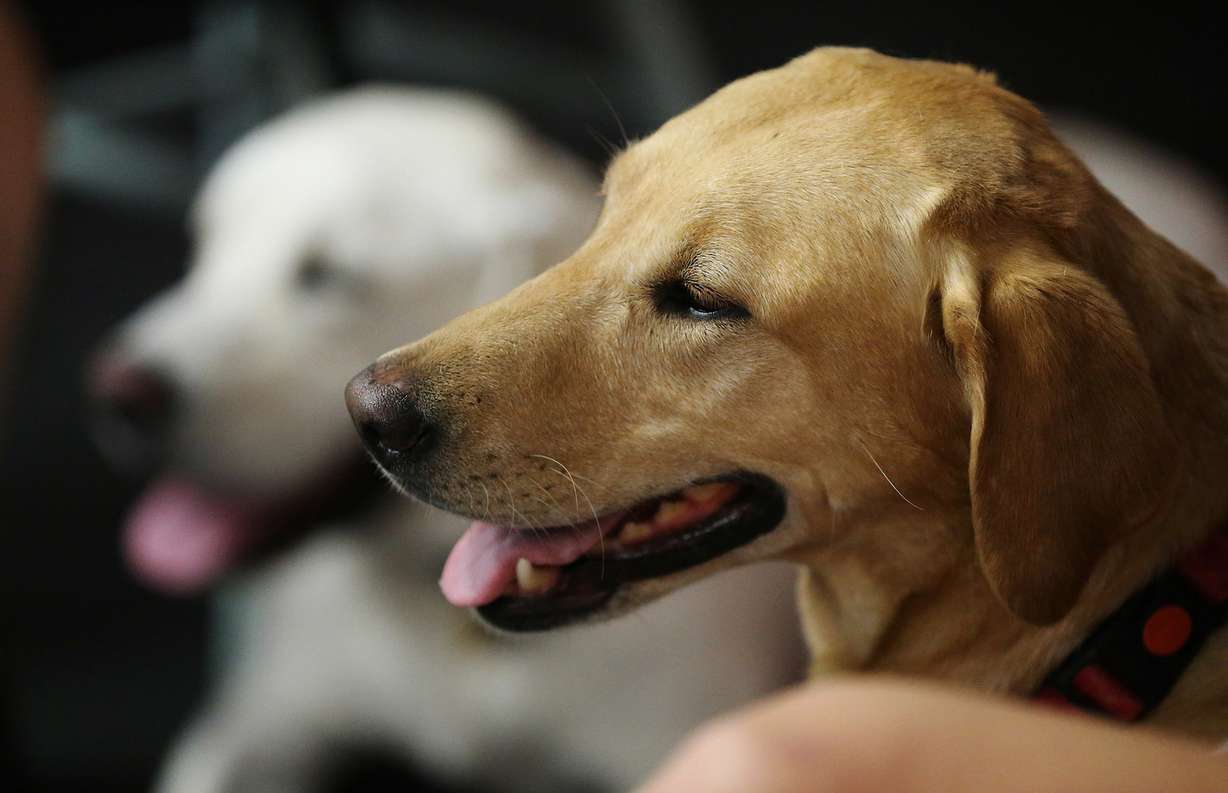 Natasha Pfeiffer and her husband, Tyler Pfeiffer, regularly run with their dog, Rillo, on Utah's mountain trails. Their concern of encountering a rattlesnake, and the care Bechard provides to the snake, brought them to her class in 2016.
"We're always concerned a little bit about rattlesnakes up there and just wanted to teach him to avoid those if we come across them," Natasha said. Since taking the class, Natasha said when Rillo has encountered snakes, he avoids them.
"I've seen a rattlesnake with my dog on the Desolation Trail in Mill Creek and he just stayed by my side and we went around the snake and he didn't go near it," Natasha said. "So it seems like he remembers it's something he doesn't want to get near to or investigate."
Rattlesnakes encounters usually happen while hiking, especially near rocky areas. However, it's not uncommon to find rattlesnakes in some yards. Due to their camouflage, though, it's unlikely they'll be seen.
Rattlesnakes are especially on the move this year, according to Kevin Wheeler, a biologist with the Division of Wildlife Resources.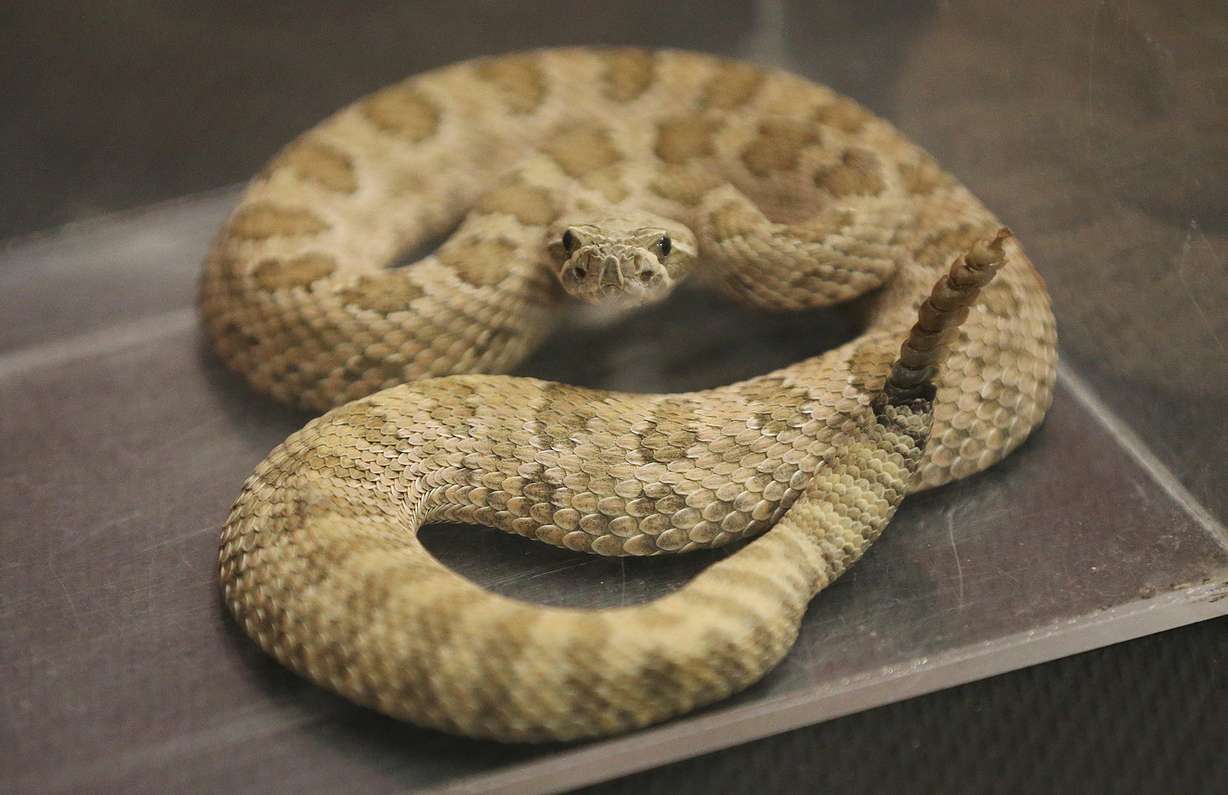 "Drought conditions have reduced Utah's rodent population," he said, "so snakes will be roaming more, looking for rodents. Because the snakes will be active, there's a greater chance you'll see one in the wild this year."
The Division of Wildlife Resources does not track rattlesnake bite data in Utah, spokesperson Mark Hadley said, but he said it's not a common occurrence. Hadley said dogs are usually more likely to be bit than humans.
If someone encounters a rattlesnake, the best thing they can do is keep their distance, at least 5 feet away, Wheeler said. Most bites happen when a person is harassing a rattlesnake or trying to kill it. Rattlesnakes fear humans like most animals and are usually trying their best to avoid us.
"That changes if a snake thinks it's threatened and there's no way to escape," he said. "In that case, the snake will often strike to protect itself."
The six subspecies of rattlesnake are also a protected species in the state of Utah, making it illegal for anyone to harass or kill one. However, the only exception, an amendment added in 2010, is when someone feels their life is threatened by the reptile.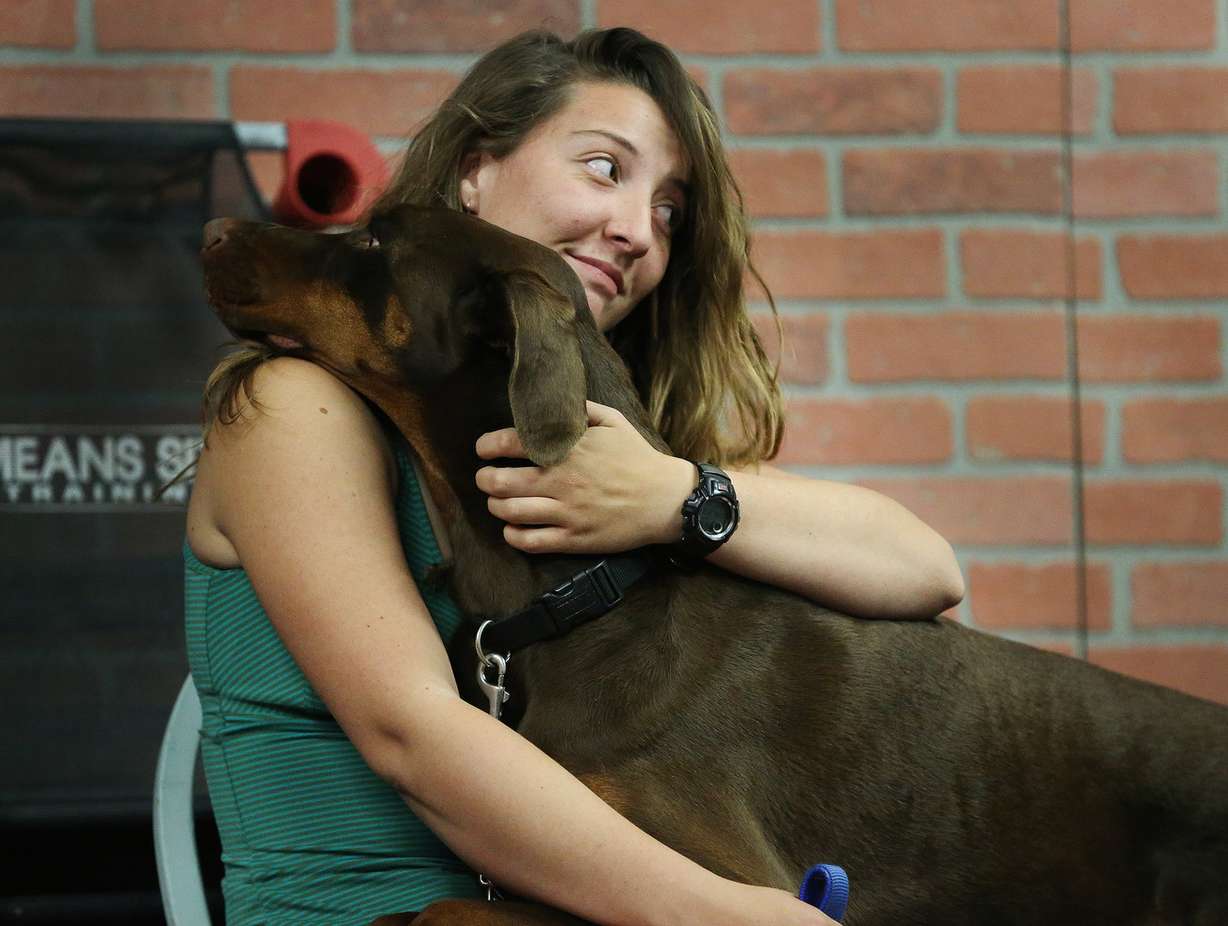 "Rattlesnakes are an important part of Utah's ecosystem," Wheeler said. "They help keep the rodent population in check. And that helps keep the diseases rodents carry in check, too."
Dog owners can sign up for group or private classes with Utah Rattlesnake Avoidance and Bechard until early August for $125. Bechard understands that's a steep price, and she has been flexible with special cases, but what a dog and their owner can get out of the class is well worth the cost.
"… If you think about it, a bite, with the anti-venom is costing around $1,800 to $2,000. And also, risking their life. So, whenever you look at those odds, $125 doesn't seem like that much," she said.
The Division of Wildlife Resources encourages anyone looking for rattlesnake safety tips to visit this resource: wildawareutah.org/utah-wildlife-information/snakes.
×
Photos
Related stories
Most recent Utah stories