SALT LAKE CITY — As the Wasatch Front was hit by thunderstorm after thunderstorm this week, Utahns snapped photos of the stormy spring scenes, and this week's gallery is filled to the brim with the beautiful shots.
First, a tornado-like funnel cloud was spotted in several areas near Utah's northern border Thursday, including in Snowville.
More unusual cloud formations were also spotted across Utah.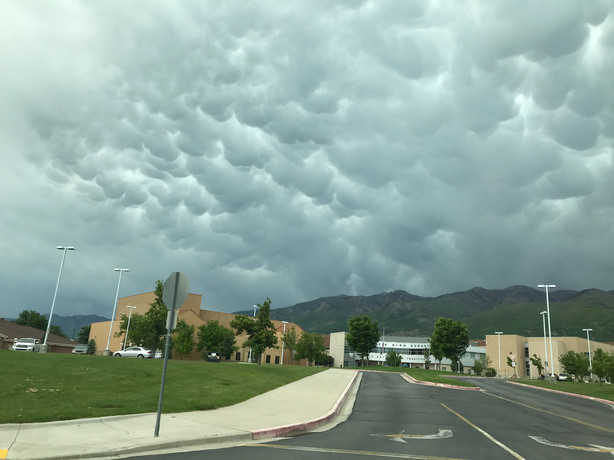 And a powerful windstorm in Lehi Saturday sent things flying.
Well this windstorm is going to make me a proud new owner of my neighbor's shed. #utwx#utwind@KSLcom@NWSSaltLakeCity#Lehipic.twitter.com/v8eYJVh7He

— Devon Dewey (@DevonDewey) May 20, 2018
And several more Utahns sent in gorgeous shots of lightning, storm clouds, sunsets and wildlife. Browse the gallery below to see more of the stunning photography and be sure to submit your photos to be included in our next user-submitted gallery.
To submit photos, click the iWitness button below, or head to the iWitness page on your computer. You can also download the KSL.com app and submit photos to iWitness using your mobile device.
And follow us on Facebook, Twitter and Instagram to see more spring pics throughout the week, and tag us in your own photos so we can share them on our pages.
×
Photos