SANDY — A year ago, when Jason Kreis returned to his former club with Orlando City SC, he took a few moments and spoke with current Real Salt Lake head coach Mike Petke.
The specifics of the conversation aren't important, but Kreis gave Petke a few words of advice—noting to stay patient, that results come with good coaching, good players and staying the course.
Don't panic after a few poor results, in essence.
The advice could've been a mantra of Orlando's 2018 season, when the Lions opened winless in their first three matches.
Now Orlando is on a five-match win streak, and the talk of Major League Soccer—drawing hordes of fans even to its long-distance road games such as last week's come-from-behind 2-1 win at Colorado.
"A lot of people had them close to written off in the first 3-4 games of the season," Petke said. "But Jason is a phenomenal coach, and someone I look up to and respect very much. Right now, it's working for them. They've really turned it around.
"They're a very dangerous team."
Four of Orlando's wins during the most recent streak have come by one goal, and Orlando has outscored its opponents 16-9 en route to its current 5-2-1 mark.
The Lions are led by Dom Dwyer's five goals, which are as many as RSL's top two goal scorers combined (Joao Plata 3, Albert Rusnak 2).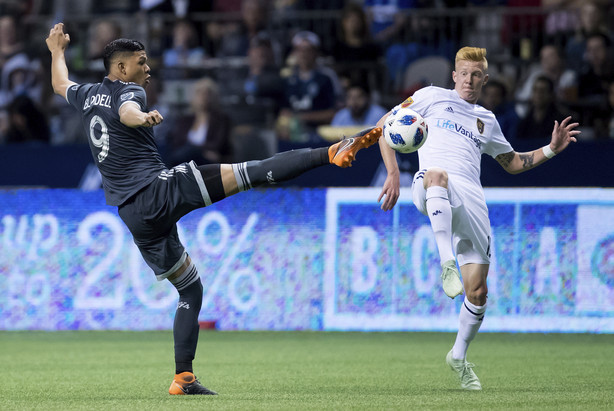 They haven't forgotten where they came from, though.
"It's important that we keep our feet on the ground," Kreis told MLSsoccer.com, echoing his mantra when he led Real Salt Lake for seven seasons. "It's very, very important that we remember who we are—that we weren't believing people over the first three matches.
"It's important that we don't listen to the hype now, that we continue doing what we do. If we do that, I would think there is much more success to come."
Real Salt Lake continues its lengthy road trip following a 2-0 loss at Vancouver, which Petke saw as encouraging in form and play but ultimately disappointing in the lack of result at BC Place in British Columbia.
RSL's up-and-down run of form has seen them win three of their last six matches, but the Sandy-based club has yet to win away from Rio Tinto Stadium since a 1-1 draw at FC Dallas in the season opener.
Trying to break Orlando's streak 🚫👊@syarock gives you 3 things to know ahead of tomorrow's match vs Orlando City SC. pic.twitter.com/bP96DJnxoJ

— Real Salt Lake (@RealSaltLake) May 5, 2018
But with adversity comes opportunity.
"Certain players are looked at as leaders by other players, and they have to start acting like it," Petke said. "There's no tactic to it. It's just about talking to individuals and acting like it."
Sunday's match will kick off at 3 p.m. MDT and will be streamed live on KSL.com and the KSL TV app in Utah.
Live stream
×
Related Stories