Estimated read time: 8-9 minutes
This archived news story is available only for your personal, non-commercial use. Information in the story may be outdated or superseded by additional information. Reading or replaying the story in its archived form does not constitute a republication of the story.
The Wasatch Front is one of the best places in the world to look for a tech job. Industry mammoths like Adobe and eBay have offices here, and many homegrown companies have also found national and global success. One of those local companies that made it big is Provo-based Vivint Smart Home, which produces and sells security and smart home products. You might recognize the name from the giant logo on the front of the Utah Jazz arena.
But just what does Vivint do? Why is it so successful? And why should you work there? We've got some answers. Here is an inside look at one of Utah's most acclaimed companies.
Who is Vivint Smart Home?
Founded in 1999 as APX Alarm Security Solutions, the company's original focus was narrower. Vivint continues to be a leading residential security provider in North America but has also become a force in the world of smart home — the reason behind its name change. For those who never took a Latin class, the name Vivint comes from the roots "viv," meaning "to live" and "int," short for "intelligence."
Finding ways to live more intelligently and efficiently isn't a new fascination. In the 1960s, writers of The Jetsons predicted many new home technologies that have come to fruition today: smart watches, FaceTime, 3D-printed food, etc. Much like in the show, all Vivint smart home products can be controlled via voice control (thanks to integration with Amazon Echo and Google Home) and/or a single mobile app.
In fact, Vivint Chief Technology Officer Jeremy Warren has compared the artificial intelligence in a Vivint smart home to the Jetsons' housekeeping robot, Rosie, claiming that, "(AI) is that robot for the home but it's not hidden. It's that experience we've been promised for decades on TV but nobody's delivered it."
Vivint offers a suite of smart home products, including locks, lights, thermostats, indoor/outdoor cameras with recording, a popular doorbell camera and garage door control(no more mid-commute U-turns as you try to remember if you hit the button when you backed out). The company's home control solutions, made possible through partnerships with Philips Hue and Nest, allow customers to manage their lights and thermostat remotely.
So Vivint has us about halfway to The Jetsons, but we're still waiting on flying cars and nine-hour work weeks. Chop chop, the future!
Vivint Smart Home is big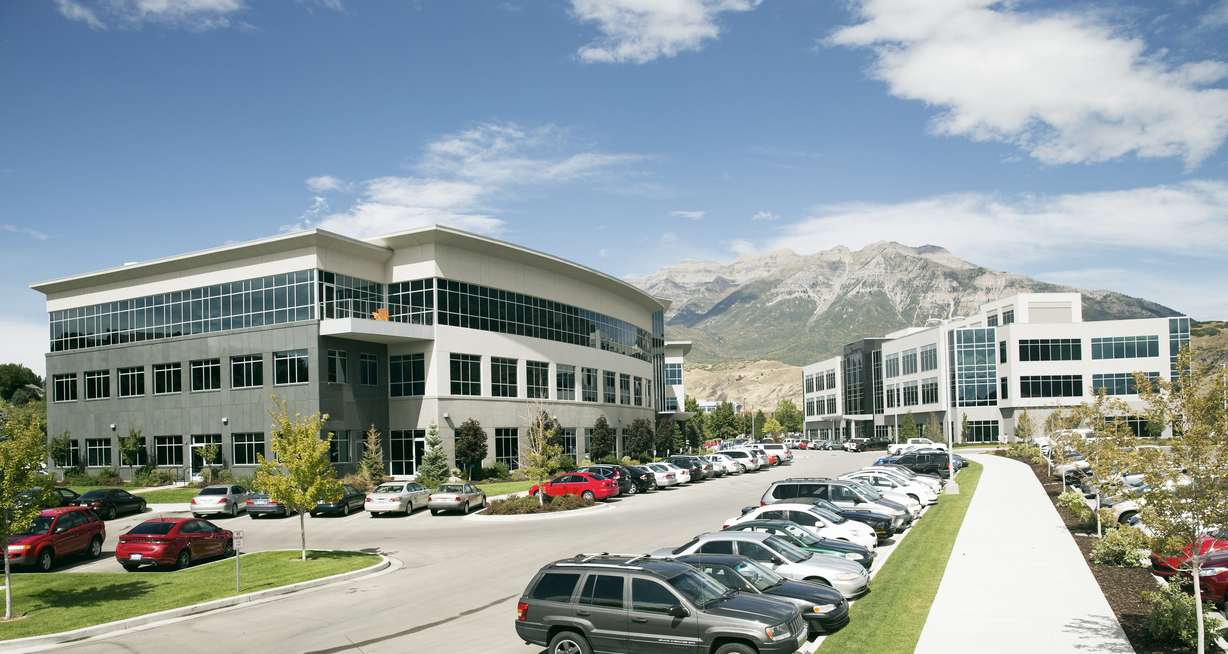 Getting naming rights to an NBA arena is a prestigious feat. It requires a certain $tatu$, if you catch our drift. When our beloved Jazz hit the road, they see names like AT&T, FedEx and Oracle plastered over arenas and hardwoods, putting Vivint in the company of giants. And Vivint has the attention of more than just basketball fans. Recent accolades include:
No. 22 on Fast Company's list of The World's 50 Most Innovative Companies for 2017.
No. 1 smart home service provider according to Strategy Analytics.
No. 1 in customer satisfaction with home security systems from J.D. Power.
Forbes list of "America's Best Employers."
Vivint's success can be attributed to a few things. First and foremost, the company is accessible and convenient, with technicians present in 97 percent of zip codes in the US to provide full product installation and troubleshooting.

And then there are the powerful, easy-to-use products themselves. Again, popular third-party products many people already have, such as the Amazon Echo, Google Home, Philips Hue lighting and Nest thermostats, are integrated in the Vivint suite. The company's app, which allows customers to set up their own rules and control all products, is robust yet intuitive. The AI in the system tracks your geo-location and in-home sensors to optimize automation (e.g., it can learn what time you leave the house every day and automatically lock the doors and turn off the lights for you).

Vivint also prides itself on constant innovation. In 2014, the company opened a $30 million building in Lehi dubbed the Vivint Innovation Center, where engineers, designers, product managers, data scientists and business analysts work together toward the common goal of building a smarter home. In the past four years, this team has received 142 issued patents.
---
"With all the recent talk of self-driving cars, we think it's time to introduce the world to the first 'self-driving home' — a home that lets you live a lot more and manage your home a lot less," says Chief Strategy and Innovation Officer Matt Eyring.
---
The Vivint Innovation Center has birthed all of the company's hallmark products including the Vivint Element thermostat, Vivint Doorbell Camera, Vivint Ping indoor camera and the Vivint SkyControl panel.
But perhaps the most important component of Vivint's success is its sales personnel: 3,500 sales representatives across North America as well as a national inside sales team help consumers design a customized a smart home. Vivint also partnered with Best Buy to offer an interactive smart home experience at retail. Thanks to these talented teams, Vivint has gained a current subscriber base of 1.3 million and has installed more than 18 million smart home devices.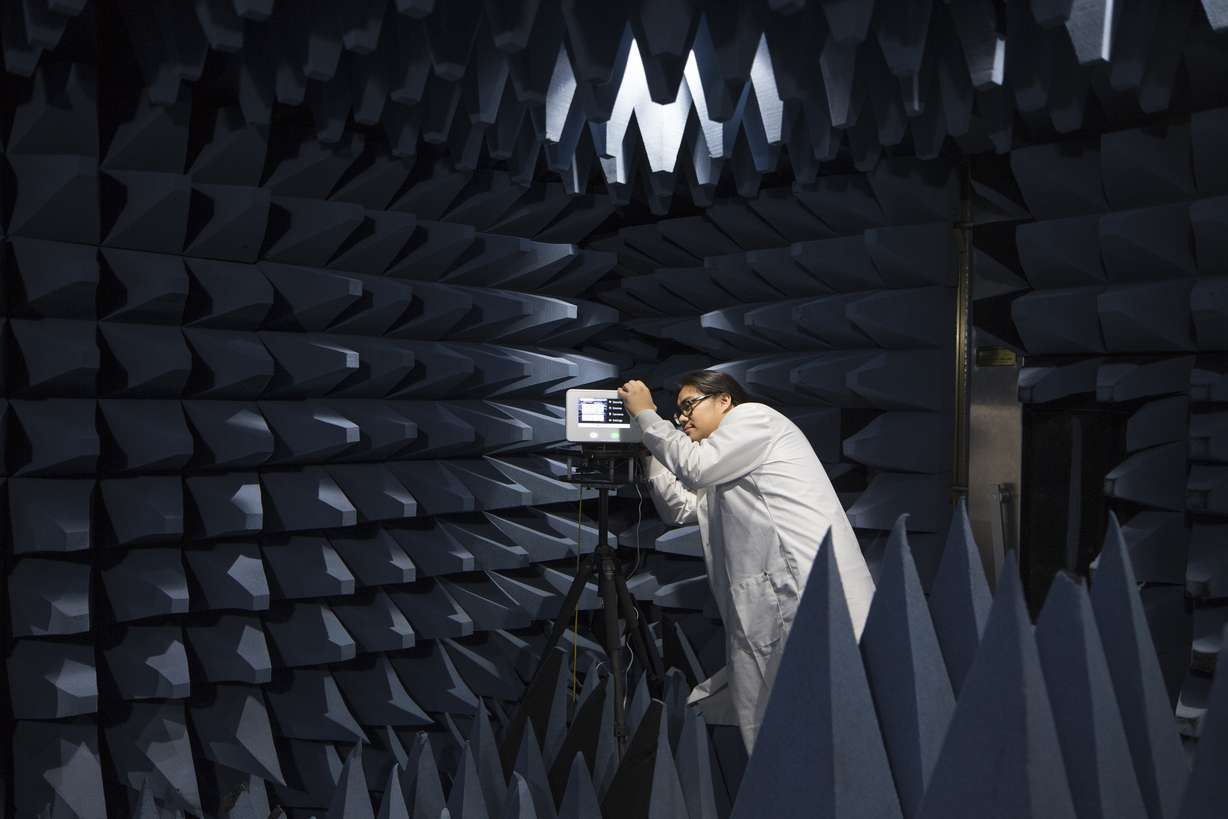 Vivint is hiring
As the largest tech employer headquartered in the state — 5,000 of its 10,000 employees are based here — Vivint is always on the lookout for talent, including engineering, sales, finance, customer service, supply chain and marketing. Vivint also frequently offers internships, notably in operations, technology, and creative. For full-time and part-time employment seekers, customer service positions are in high demand year round. (See opportunities here.)
If you pass the interview process and get hired, a myriad of benefits awaits. Vivint prides itself on its culture and on treating its talent right. Employees get free lunch, an on-site health clinic, gym and, of course, a basketball court. Traditional benefits like PTO, health insurance (for when you sprain your ankle attempting that 360˚ dunk at lunch) and 401K are also available.
Vivint is also big on giving back to the community. Since 2008, the company has donated $16 million and 160,000 volunteer service hours through its Vivint Gives Back foundation.
Vivint focuses on assisting children with autism and offers discounted and specialized smart home systems. Products such as automatic door locks and security cameras are particularly useful as nearly half of children with an autism spectrum disorder attempt to escape a safe environment at some point. In addition, Vivint has built various sensory rooms all over the country for autistic kids — including one of the best in the NBA at the Vivint Smart Home Arena.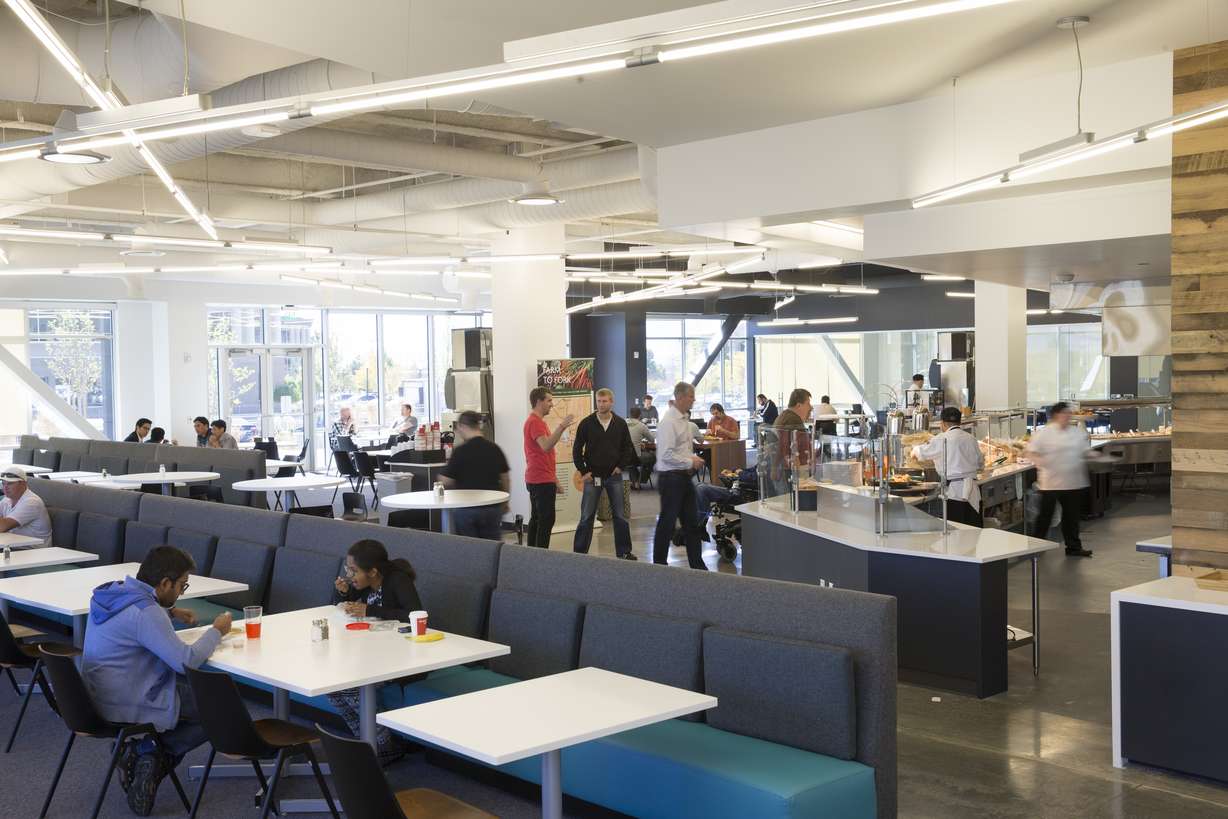 Utah: the other tech hub
Vivint isn't the only local tech company making a name for itself. In fact, the Wasatch Front has gained enough notoriety in the tech world to earn its own nickname: Silicon Slopes — way cooler than the original. Out of the country's 105 "unicorn" companies — startups worth at least $1 billion — four were founded in our very own backyard: Domo, Qualtrics, Pluralsight and InsideSales. Adobe, Microsoft and eBay have branches here. Google Fiber, currently only accessible in 12 locations nationally, is available in both Salt Lake and Provo. Many national outlets have taken notice too. Silicon Slopes has recently been featured in Forbes, AdWeek and The New York Times.
As expected, the local economy has received a major boost from this tech boom. Forbes reported that 31,182 tech jobs were created in Utah between 2006 and 2016 — a 39 percent increase. Here are the five tech positions with the most available online listings as of March 2018, according to a report from the Department of Workforce Services:
Why this growth? First of all, Utah is a great place to live. The low cost of living and unrivaled outdoors scene appeals to out-of-staters and deters locals from relocating. But most importantly, it's the people. The entrepreneurial spirit is well alive in Utah. There are 4,000 startups currently in operation in the state.
The talent pool here is plentiful too. The majority of employees working in these startups are homegrown and products of our state's fine universities. Add in Utah's notorious friendliness and we'll conclude by declaring that if you're looking to pursue a career in tech, this is the place.
Interested in a tech job? FindVivintand many other tech companies on theSilicon Slopes job boardtoday.
×