This archived news story is available only for your personal, non-commercial use. Information in the story may be outdated or superseded by additional information. Reading or replaying the story in its archived form does not constitute a republication of the story.
SALT LAKE CITY — One of the things Joe Glovei, a black Utahn originally from Massachusetts, likes most about the Beehive State is the people.
"People in Utah are very friendly," Glovei said. "Extremely friendly."
Glovei lives in Salt Lake City but commutes to Price frequently. He is in the process of starting a leadership development program so he can help middle schoolers in Price on their journey through life.
"So they can understand who they are," Glovei said. "Not who you want to be, but who you are, what makes you proud, what motivates you to do what you do."
Glovei spoke to KSL.com while attending the 2018 State of Utah Affairs Summit on Saturday at the University of Utah. The second annual summit, which was themed "presence, power and persistence," consisted of a variety of local African American speakers from various fields and disciplines.
Teshia Griswold, co-chair of the University of Utah's Black Faculty and Staff Association, opened the event by telling participants, "I'm just so excited to see so many beautiful brown faces in the room."
The summit focused on the experiences of black Utahns, both in schools and in the workforce. According to the Census Bureau, 1.4 percent of Utah's population is black. Nevertheless, Utah is a "modern day gold rush," said Cameron Williams, director of diversity engagement for DOMO. He believes the state has opportunities for black Utahns, as well as leadership committed to diversity and inclusivity.
"I love Utah," Williams said when introducing the keynote speaker, Emma Houston, who was elected Salt Lake County Director of Diversity and Inclusion by Salt Lake County Mayor Ben McAdams in 2016, adding that he calls Utah his "home."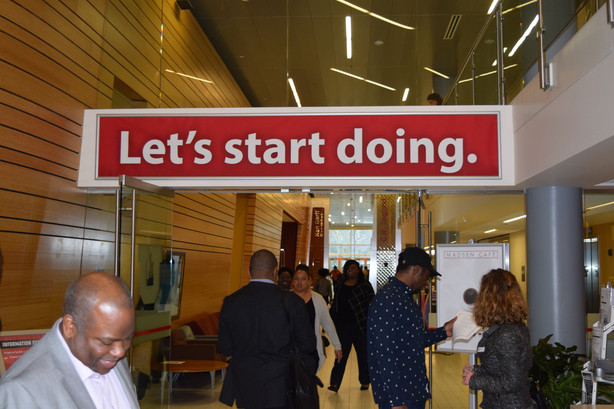 In her keynote, Houston discussed the importance of challenging stereotypes and empowering black Utahns to not feel "invisible." Houston ended her speech with a quote from the acclaimed funk musician James Brown: "I don't want nobody to give me nothing; open up the door, I'll get it myself."
Houston told KSL.com she agrees that Utah is committed to diversity, pointing to Salt Lake County refugee programs and other efforts to "break down cultural barriers" in the state.
"We are about the business of celebrating diversity and being inclusive and being welcoming," she said.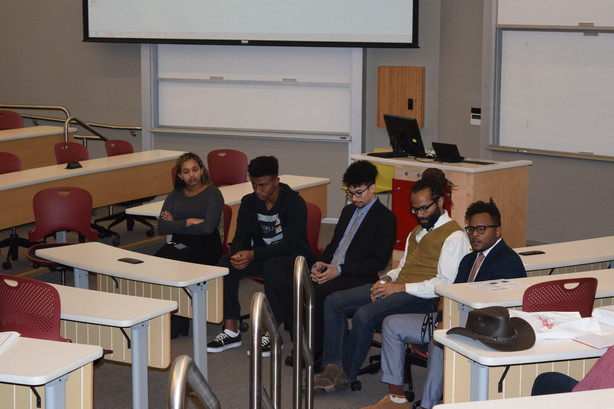 Still, some at the summit voiced concerns with how black students are treated and perceived in colleges and high schools. Justin Douglas, a Southern Utah University undergraduate, said coming from California to Cedar City was a big transition.
"You'll walk into a store and people will look at you and you don't know why," Douglas said during a student panel on "Black Student Experiences in the Utah Educational System."
University of Utah student Delina Daniel said she doesn't feel like her school has a healthy racial climate, pointing to racist flyers posted on campus last August as an example of things that have made black students like herself feel unwelcome.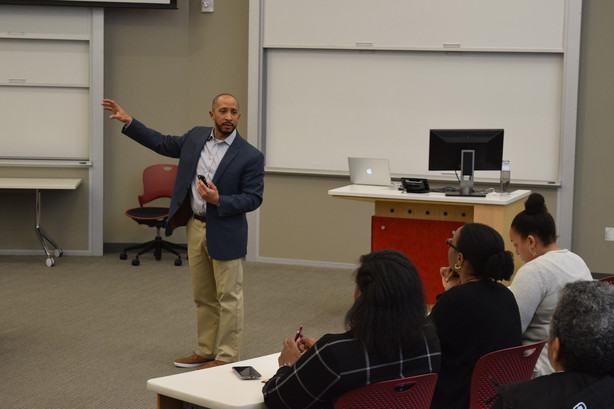 Daniel sometimes feels like schools use diversity as a marketing tactic or to simply fill quotas.
"I think it needs to go beyond that," said Daniel. "You need to reach out to us because you're showing that you care, because I'm here, I'm paying tuition, I'm contributing to my education, I'm a good student. So I should get as much care and respect as the next student."
From the audience, Cameron Williams with DOMO said he was upset to hear young people feel that way, and that businesses and school administrators should work to get their intentions across more effectively and accurately.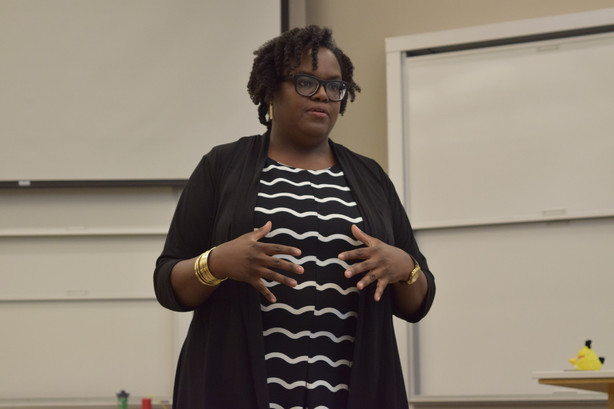 During a breakout session exploring black leadership, Dr. Giavonni Lewis of University of Utah Health talked about her experiences as one of the few female surgeons in the state.
"People look at a surgeon as having certain physical traits that line up with leadership," Lewis said, "but that doesn't necessarily mean that they will be a great leader."
Leadership is about listening, educating and doing, said James Jackson, III who is assistant vice president of community development for Zions Bank. In a workshop about "increasing our influence" through life, Jackson told the audience it is essential for black Utahns to listen, ask questions and seek out opportunities.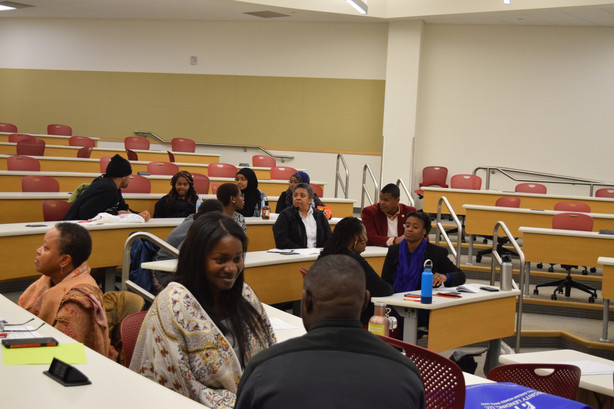 One of the difficulties of living in a predominantly white state is dealing with microaggressions, which are passive and often unintentional forms of hostility experienced by minority groups in a society.
On the subject of whether you should address microaggressions when you experience them or try to brush them aside, mental health counselor April Riney said it should be an individual choice made based on the situation. It is all about "having compassion for yourself in that experience," said Riney. "You guys are the ones with the knowledge."
Karen Bayard, who has taught a "Laughter Yoga" course at Salt Lake Community College, emphasized the power of humor and creative play to deal with microaggressions and other forms of racism. Baynard had the audience form a circle and toss a stuffed animal back and forth, responding to various questions about their interests and moving closer when similarities were discovered.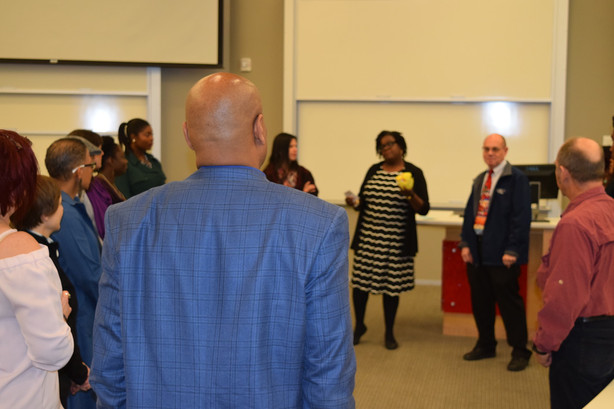 Bayard said the point of the activity was to show how adults and teenagers may be hostile towards playful fun, but that such activities have the power to bring people together.
Just as Joe Glovei found a home in Utah after leaving Massachusetts, Brandi Maull, who works as a chemist at the U.'s Research Park, has settled into Salt Lake since moving from Delaware. Maull said she didn't initially plan on staying in Utah when she moved here for a job. But, three years later, Maull said she doesn't have a reason to leave.
"There is opportunity here," Maull said. "It's easier to do things here than in bigger cities where you're just a number."
For Maull and other African American Utahns — academics, professionals, business owners, doctors and students — who attended the state's second annual black summit, it was both a moment of celebration and an opportunity to look forward. While there are a variety of perspectives on things that can be done to better represent black Utahns, Maull said it is events like this that bring people together to inspire change.
Editor's note: This article originally misidentified James Jackson, III and has been updated.
×
Photos