Estimated read time: 3-4 minutes
This archived news story is available only for your personal, non-commercial use. Information in the story may be outdated or superseded by additional information. Reading or replaying the story in its archived form does not constitute a republication of the story.
UPDATE: South Jordan police confirmed Wednesday afternoon that Salvador Valdez was taken into custody in West Valley City. "Tip from the public led to a house in West Valley where he was arrested with the assistance of the U.S. Marshals Service Violent Fugitive Team," a police official told KSL TV. - - - - - -
SOUTH JORDAN — Police are offering a $1,000 reward for information leading to the arrest of a man wanted in connection with assaulting his ex-girlfriend and another person with a baseball bat at a restaurant parking lot earlier this month.
Salvador Valdez, 44, was charged in 3rd District Court on March 15 with aggravated kidnapping, a first-degree felony, three counts of aggravated assault, each a second-degree felony, stalking, a second-degree felony, possession of a dangerous weapon by a restricted person, a third-degree felony, and other misdemeanor charges in relation to the March 9 attack.
Multiple witnesses told police they saw a man, later identified as Valdez, striking two women with a metal baseball bat in the parking lot of a Sizzler, located 11610 S. Main District Drive. Valdez then charged at two other bystanders with the bat as they attempted to intervene so they both drew firearms, and Valdez fled in a white Pontiac Grand Prix, according to charging documents. Witnesses said he struck a parked suburban as he fled the scene.
The documents stated both women were treated at the scene and one suffered a large gash and a bump on the back of her head. The other suffered injuries to her arms and the back of her head.
One of the women told police she previously dated Valdez and recently filed a stalking injunction against him after "a history of violence toward her," according to the charging documents.
"We were very fortunate she and the witness involved weren't more seriously injured," said South Jordan Police Lt. Matt Pennington.
Court records show Valdez has a lengthy criminal history in Utah. He pleaded guilty in May 2017 to felony stalking and misdemeanor threat of violence charges in relation to a case earlier that year.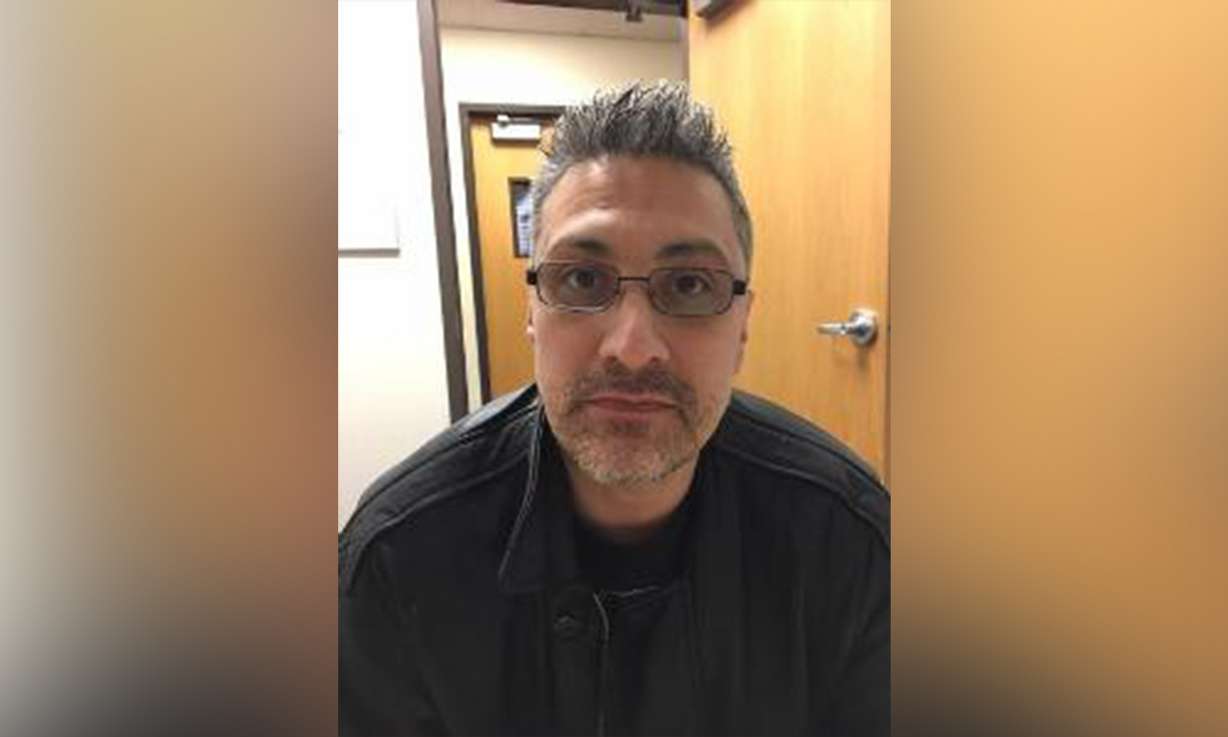 An "attempt to locate" bulletin was given to other police agencies after the attack on March 9. However, South Jordan police offered the reward Tuesday as leads on Valdez's whereabouts grew cold, Pennington said.
"We're hoping with the reward that somebody has an idea where he is and is willing to come forward and help us get him off the street," he said.
Valdez is described by South Jordan police as Hispanic, 6 feet tall and 190 pounds with black hair, brown eyes and a goatee. He also has a Denver Broncos tattoo on his upper right arm. Police added Valdez may be armed and is considered dangerous.
Anyone with information about Valdez or his whereabouts is encouraged to call South Jordan police at 801-840-4000.
Free and confidential help and support for victims and survivors of domestic violence is available 24/7 at 1-800-897-LINK (5465) or visiting udvc.org.
Contributing: Brianna Bodily
Domestic Violence Resources
Utah Domestic Violence Coalition operates a confidential statewide, 24-hour domestic abuse hotline at 1-800-897-LINK (5465). Resources are also available online: udvc.org.
Help for people in abusive relationships can be found by contacting:
×
Photos