Estimated read time: 4-5 minutes
This archived news story is available only for your personal, non-commercial use. Information in the story may be outdated or superseded by additional information. Reading or replaying the story in its archived form does not constitute a republication of the story.
SALT LAKE CITY — Utah's growing economy is great for business, but it's creating an affordability crisis for renters. The KSL Investigators found as more people move to the region, the demand for apartments has outpaced the supply, pushing up rents faster than wages.
West Valley City resident Janice Thompson has felt the pain.
"It is definitely difficult to find something that I can afford, even when I was looking for this place it was hard," she said.
For the last three years, Thompson and her cat, Lynx, have called a studio apartment in West Valley home. But at the end of February, they're moving out.
"When I park at night, I'm scared to walk from my car to my home, and I've had some bad experiences here," Thompson said.
She's seen fights. Her car window was busted out. A neighbor set the building on fire. West Valley police data shows 237 crimes have been recorded in her neighborhood near 4000 South and Redwood Road over the last month. On top of all that, her rent has shot up from $575 per month to $800 per month.
"There's like a gap that keeps building and building, and now I'm in debt and I can't make ends meet," Thompson said.
Thompson, who earns about $30,000 a year, said she has given up Netflix and internet service as the price of rent has outpaced her pay. Still, she said she's been forced to use credit cards to make ends meet.
"The cost of living is so high — it's not just this apartment complex, it's apartments all over the valley," she said.
Federal data show she's right. Rent has risen 20 percent, on average, since 2010. Over the same time period, a two-bedroom apartment in St. George increased 24 percent. The data show two-bedroom prices in Grand County jumped 42 percent as well.
But what does that mean for apartment hunters? The KSL Investigators compared rental prices online for a two-bedroom apartment in a dozen cities across the state.
Not surprising, Park City ($1,567) and Salt Lake ($1,456) are the most expensive. But it's not much cheaper in Cottonwood Heights ($1,208) or Sandy ($1,008). St. George is $1,166. The most affordable on our list: Cedar City, at $716 a month.
What's the rent where you live?
Average monthly rent for a two-bedroom apartment, by city:
Cedar City: $716
Ogden: $768
Tooele: $813
Logan: $937
West Valley City: $978
Sandy: $1,008
Magna: $1,046
Bountiful: $1,058
St. George: $1,166
Cottonwood Heights: $1,208
Salt Lake City: $1,456
Park City: $1,567
#rent_data
Salt Lake City recently commissioned a housing study to come up with a five-year housing plan. It found rent rose twice as fast as people's pay between 2011 and 2014. It also found half of all renters spend more than 30 percent of their monthly take-home pay on rent. That's a figure the government considers unaffordable. Salt Lake City leaders believe if unchecked, the problem here will only get worse.
"I would say nothing's really affordable. People are really struggling to figure out how to stay in the city," said Melissa Jensen, Salt Lake City's housing director.
The housing study showed a deficit of around 7,500 apartments in Salt Lake. Jensen said the city needs cheaper apartments and more of them.
The shortage of affordable housing squeezes people earning under $20,000 a year the most, Jensen said.
"That means they're giving up food, they're not paying their bills, they're maybe not fixing their car," she said.
She pointed to the 9th East Lofts, owned by the Salt Lake City Housing Authority, as one solution to the housing crunch. It's mixed income, meaning 14 apartments charge the market rate, which is $1,450 for a two-bed, two-bath apartment. The other 58 units charge between $303 to $950 a month, based on a person's take-home pay.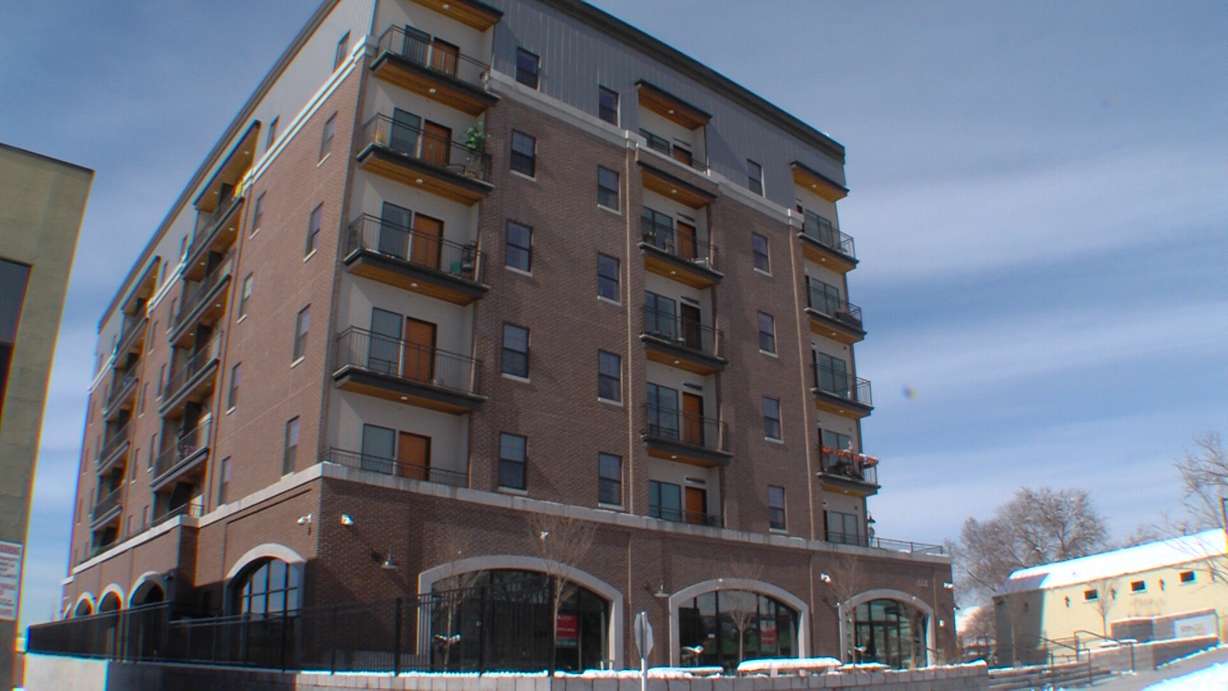 The 500-square-foot apartments come with quartz countertops, stainless steel appliances, and even a marble surround in the bathroom.
Jensen said the city wants to encourage more developers to build affordable housing, but big buildings aren't the only answer. The city wants more duplexes, rowhouses, and even more mother-in-law apartments. All of those can blend in with the city's existing neighborhoods. She said the city can't afford to become unaffordable.
"If everybody moved out of this city who couldn't afford to live here, imagine the commute coming in, imagine the effect on air quality," Jensen said.
Thompson was lucky. She found a new place for her stuff and her cat. But for so many others, the cost of housing is growing unaffordable here in Utah.
"We all need a place to live, but we all deserve to live somewhere that's safe," Thompson said.
One solution not under consideration is rent control. The Utah Legislature banned rent control back in 1987.
×
Photos
Most recent Utah stories