Estimated read time: 2-3 minutes
This archived news story is available only for your personal, non-commercial use. Information in the story may be outdated or superseded by additional information. Reading or replaying the story in its archived form does not constitute a republication of the story.
SANDY — The Utah Royals' inaugural preseason is ready to begin Monday in Herriman.
The Sandy-based National Women's Soccer League club announced the final additions to the preseason roster Wednesday, when head coach Laura Harvey added veteran Norwegian international goal-scorer Elise Thorsne, Australian midfielder Katrina Gorry, and Kansas City defender Brittany Taylor Kolmel.
Thorsnes, a native of Leikanger, Norway, recently completed a loan with Canberra United in Australia's W-League, where she scored six goals in nine starts while on loan from Norway's Avaldsnes IL.
The 5-foot-8 Norwegian international made her senior international debut in 2006, going on to score 17 goals in 110 games with the former European, world and Olympic champions.
Thorsnes broke out in 2006, when she scored 19 goals en route to league player of the year honors with Arna-Bjonar, for which she scored 39 goals through the 2008 season.
Thorsnes also spent time in Norway with Roa, winning league championships in 2009 and 2011, and Stabaek, where she won both the Toppserien and Norwegian Cup titles in two seasons prior to a move to Avaldsnes IL.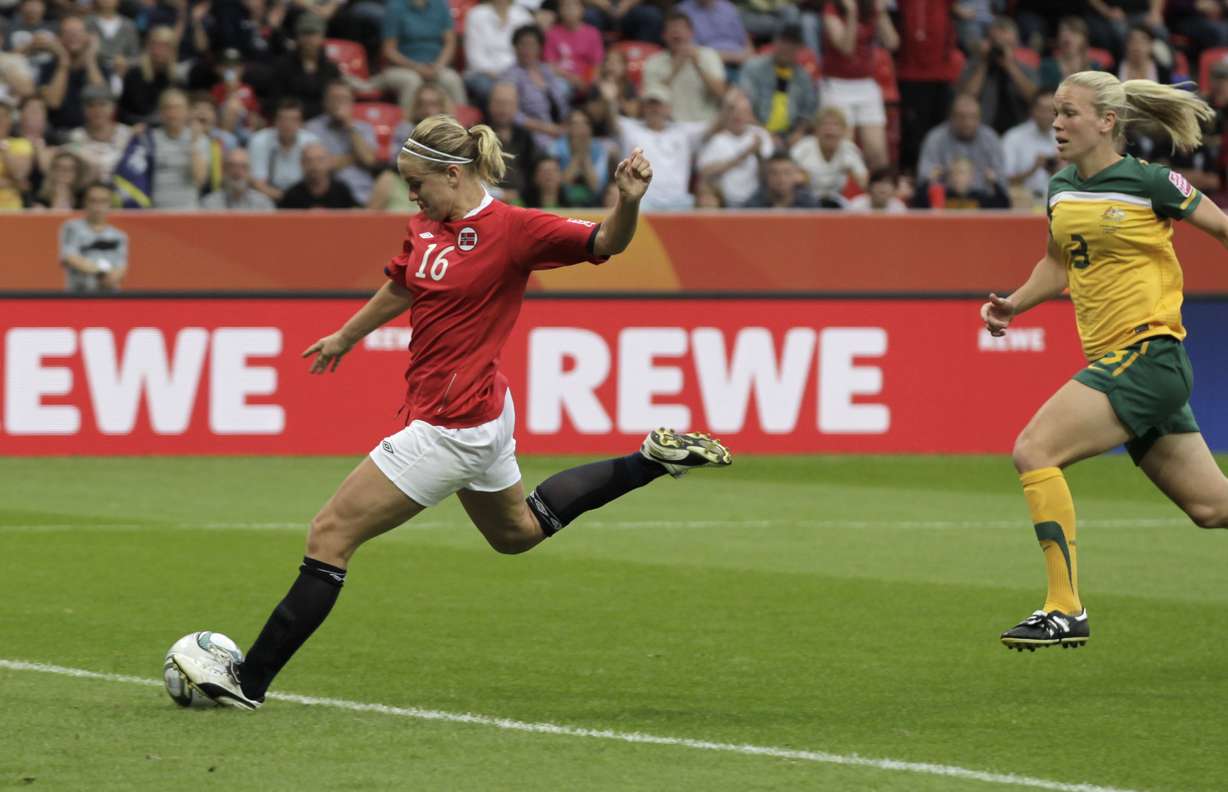 "Elise is a player that has a proven record at the international level, she can play in multiple positions on the pitch, and is comfortable on both sides," Harvey said.
The Royals signed Australian international Gorry after a stint with her hometown Brisbane Roar in the W-League, where she scored nine goals in 34 games. A 59-match veteran of the Australian national team, Gorry won the 2014 NWSL championship with Kansas City, a title that propelled her to the 2015 Women's World Cup with the Matildas.
Gorry has 14 goals at the international level, and won the Australian federations' female footballer of the year award in 2014.
A former NWSL defender with FC Kansas City, Kolmel was drafted by Sky Blue FC in the Women's Pro Soccer college draft in 2010. The former two-time Big East defensive player of the year at UConn was a WPS all-star as a rookie in 2010 before moving to Western New York Flash on the outset of NWSL in 2013. Kolmel was traded in 2015 to FC Kansas City, which moved her NWSL rights to Utah when the club folded days after the Royals launched their program.
With the two additions, Utah's preseason roster sits at 27 players. The then-nine team NWSL had a roster cap of 22 players in 2017, but recently announced that players dispersed from the now-defunct Boston Breakers would not count against other clubs' salary and roster caps in 2018.
The Royals have three active players from Boston in goalkeeper Abby Smith, defender Brooke Elby and forward Katie Stengel.
NWSL play opens March 24, while the Royals' inaugural season starts April 14 at Rio Tinto Stadium.
Utah Royals FC 2018 roster
| Name | Pos. | Previous team |
| --- | --- | --- |
| Becky Sauerbrunn | DF | FC Kansas City |
| Desiree Scott | MF | FC Kansas City |
| Taylor Lytle | MF | Sky Blue FC |
| Kelley O'Hara | FW | Sky Blue FC |
| Gunnhildur Jonsdottir | MF | Valerenga (Norway) |
| Diana Matheson | MF | Seattle Reign |
| Nicole Barnhart | GK | FC Kansas City |
| Taylor Campbell Isom | DF | BYU |
| E.J. Proctor | GK | Duke |
| Erika Tymrak | MF | FC Kansas City |
| Mandy Laddish | MF | FC Kansas City |
| Brooke Elby | DF | Boston Breakers |
| Katie Stengel | FW | Boston Breakers |
| Abby Smith | GK | Boston Breakers |
| Amy Rodriguez | FW | FC Kansas City |
| Meagan Kelly | MF | FC Kansas City |
| Brittany Ratcliffe | FW | FC Kansas City |
| Alexa Newfield | MF | FC Kansas City |
| Sydney Miramontez | DF | FC Kansas City |
| Lo'eau Labonta | MF | FC Kansas City |
| Katie Bowen | DF | FC Kansas City |
| Rebecca Moros | MF | FC Kansas City |
| Alex Arlitt | DF | FC Kansas City |
| Elise Thorsnes | FW | Canberra United (AUS) |
| Brittany Taylor Kolmel | DF | FC Kansas City |
| Katrina Gorry | MF | Brisbane Roar (AUS) |
*final preseason roster
×
Most recent Sports stories