SALT LAKE CITY — Several GOP lawmakers changed their votes to revive a bill to create a legislative oversight entity, and water task force members will not support controversial legislative reform measures.
For these and other legislative actions listed below, click on the headline to read the full story.
A bill that would create a new legislative entity to oversee state and local governments was revived Monday after several GOP lawmakers changed their votes.
HB175 faltered in a House committee earlier this month as a result of "healthy tension" between the branches of government, the bill's sponsor Rep. Keven Stratton, R-Orem, said at the time. Later that day, supporters of the bill held a news conference to pitch the proposed Joint Committee on Governmental Oversight as one that would ensure "transparency, efficiency and accountability."
At an emergency meeting of the state Executive Water Task Force, members said they will not throw their support behind controversial legislative reform measures and would instead prefer they receive study over the coming interim.
That Monday decision was followed by a legislative subcommittee's endorsement of moving to establishing a working group of "subject matter experts" to take up the issue of extraterritorial jurisdiction in Wasatch watersheds and transparency involving water supply sourcing, cost and service areas.
Supporters of HB124 and HB135 do not believe their efforts at water law reform have been entirely doused this session, however, because enough of their colleagues' attention was sufficiently captured over the need for action.
While the sponsor of legislation that would create a $2.5 million program to offer debt relief to Utah college grads in STEM fields that stay in-state to work would bolster critical workforce needs in the growing tech industry, critics say it's an unfair attack on the fair market.
Sen. Ann Milner, R-Ogden, said her SB104 would create a program similar to a previous effort that retired student loan debt for educators that stayed and worked in Utah schools after graduation.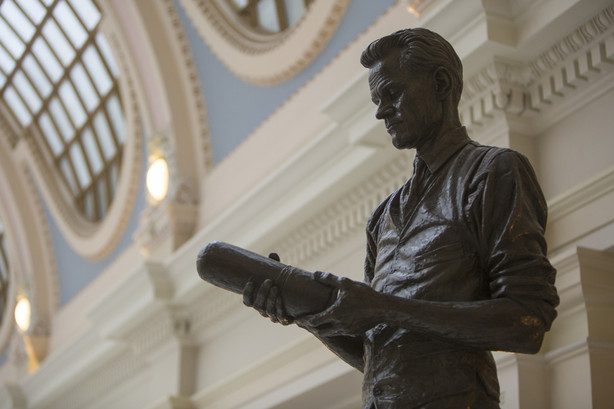 In the ongoing saga of suffragette versus scientist, a House legislative committee on Monday voted in support of a resolution to replace a Washington, D.C. statue of Philo T. Farnsworth with one of Martha Hughes Cannon, but the end of the debate seems far from over.
Sen. Todd Weiler, R-Woods Cross, highlighted the extraordinary life of Cannon, a Mormon pioneer who became a doctor, women's rights advocate and the first woman elected to a state senate in the country, in presenting SCR1 to the House Economic Development and Workforce Services Committee Monday morning.
The Senate passed a bill Monday meant to ensure large tax devaluations don't go unnoticed, inspired by the property tax appeal Real Salt Lake's Rio Tinto Stadium won years ago resulting in millions in tax savings.
After no debate, the Senate voted 27-0 to pass SB101. It now goes to the House.
The bill's sponsor, Sen. Lincoln Fillmore, R-South Jordan, said in an interview Monday he's concerned that such a large tax evaluation went unnoticed for years until media reports brought it to light.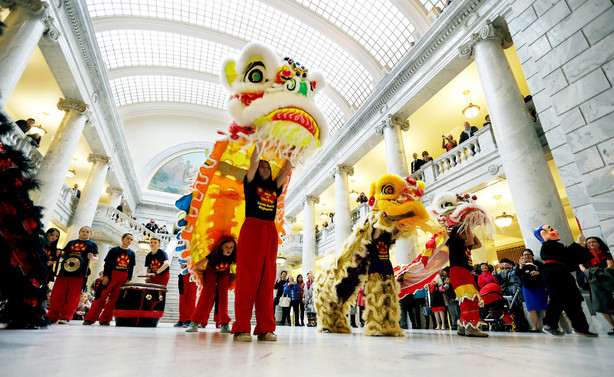 Students from Calvin Smith Elementary in Taylorsville perform a Chinese lion dance Monday in the state Capitol rotunda in Salt Lake City to commemorate the Chinese New Year, which falls on Friday.
It will be the year of the dog, according to the Chinese zodiac.
Utah self-defense bill passes House despite 'outraged' Democrats
Utahns would be free to stand their ground in self-defense situations under a bill that passed the House on Monday.
HB129 modifies self-defense law to say in no uncertain terms that failure to retreat from an aggressor "is not a relevant factor in determining whether the individual who used or threatened force acted reasonably."
The bill's sponsor, Rep. Cory Maloy, R-Lehi, described the bill as "good for all of the people of Utah."
Utah drivers may be getting a version of their retro black license plates back.
Sen. Lincoln Fillmore, R-South Jordan, is sponsoring SB41, which would create a special license plate commemorating the Utah State Historical Society. The license plates would be black with raised white letters.
Special license plates in Utah are usually white with blue letters.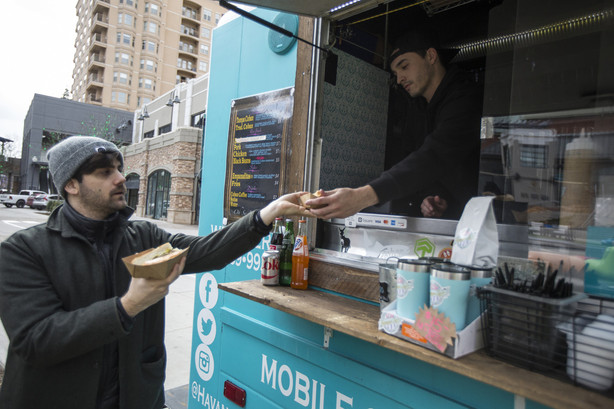 Food trucks would get more even protection from what a Utah lawmaker calls discriminatory licensing and zoning laws under a bill approved by a Senate committee Monday.
Last year, the Utah Legislature passed a food truck regulation law to ease the regulatory burden on food trucks. Sen. Deidre Henderson, R-Spanish Fork, who sponsored the 2017 bill, said food truck owners and operators have already saved tens of thousands of dollars in regulatory costs and fees since that legislation was passed.
A bill stemming from the yearslong controversy surrounding former Salt Lake County Recorder Gary Ott moved one step closer to becoming Utah law Monday, but not without some opposition.
SB38, which would allow the removal of mentally incapacitated elected officials in certain counties, passed out of the House Government Operation Committee with a 7-2 vote. It now goes to the House floor for consideration.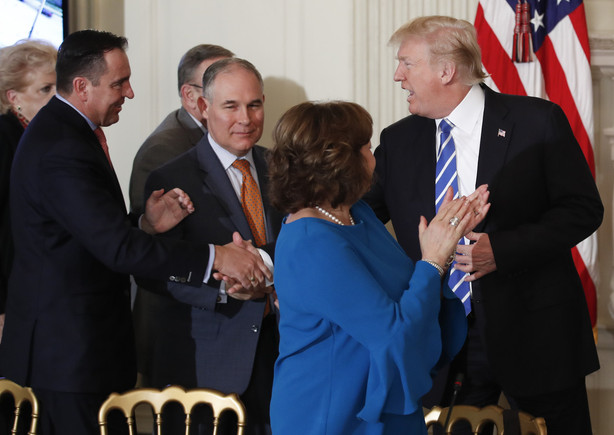 Utah House Speaker Greg Hughes was in Washington on Monday for a meeting on the Trump administration's infrastructure initiative.
Hughes, R-Draper, was among state and local officials from several states on hand as President Donald Trump unveiled his plan to fix the nation's crumbling roads, bridges and waterways.
Qualifying low-level offenders could undergo job training instead of serving jail time under a pilot program that would be expanded under HB106, which sailed through the Senate Education Committee on Monday.
Last summer, Terryl Warner, director of victim services for the Cache County Attorney's Office, created a small pilot program called Cache Achieve to give low-level offenders an opportunity to undergo certificate or job training at Bridgerland Technical College as an alternative to serving jail time.
Deafblindness would become a qualifying disability for the Carson Smith Scholarship under SB153, which was endorsed Monday by the Senate Education Committee.
Deafblindness is a combination of sight and hearing impairment that impacts communication, the ability to access information and mobility.
The Carson Smith Special Needs Scholarship Program provides tuition assistance for eligible special needs students enrolled in eligible private schools.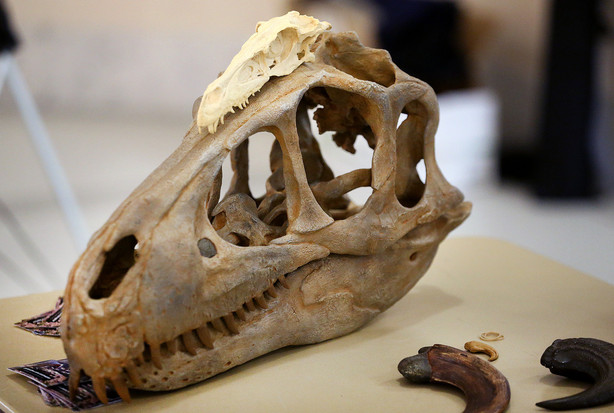 Standing on a chair to address the Senate, 10-year-old Kenyon Roberts displayed his knowledge of dinosaurs to senators after they passed a bill designating the Utahraptor as the state dinosaur.
Roberts was the reason behind SB43, the bill's sponsor, Sen. Curt Bramble, R-Provo, said. Bramble said Roberts, the son of a friend, convinced him to put aside his cynicism about state symbols.
×