Estimated read time: 5-6 minutes
This archived news story is available only for your personal, non-commercial use. Information in the story may be outdated or superseded by additional information. Reading or replaying the story in its archived form does not constitute a republication of the story.
SALT LAKE CITY — In the Salt Lake City School District, NASA engineer Mary Jackson has trumped President Andrew Jackson.
The Salt Lake City Board of Education voted unanimously Tuesday to rename the school to honor the space agency's first black female engineer instead of the country's seventh president.
After a lengthy public process that began as a discussion at the school community council in the 2016-17 school year, three names were ultimately considered as an alternative to (Andrew) Jackson Elementary: Mary Jackson Elementary, Fairpark Elementary School for the neighborhood where the school is located and Rising Elementary School.
The latter was suggested "because it speaks to students, teachers and families rising with knowledge," according to board documents.
As a part of the process, members of the school community researched board documents and determined the school was named for President Andrew Jackson in the late 1800s.
Jackson was a supporter of states' rights and slavery's extension into the new Western territories, according to history.com.
Principal Jana Edward said renaming the school "was a very unifying event. We are now recognized as the only school named after a (black) woman in Salt Lake District. We also wanted to be very cognizant we are a college-going culture. She had a college degree where President Andrew Jackson did not. Also it means we get to recognize a black woman who became the first black female NASA engineer."
For a school that "represents the diversity of America," according to its website, selecting Mary Jackson as its namesake is significant in terms of role modeling, Edward said.
"We know, according to all research, that's significant and very important," Edward said.
From last year:
School Community Council Chairman Neal Patwari said he'd like "all students at Jackson to understand they can be anything."
Patwari, a professor of electrical engineer at the University of Utah, said that he, like many Americans, was unfamiliar with the journey of Mary Jackson until the release of the motion picture "Hidden Figures," which told the stories of black female mathematicians who worked at NASA during the Space Race.
Mary Jackson is a fitting role model for the school's students, who include Patwari's daughter who is in second grade, he said.
"Jackson is doing some wonderful things and there was just a gap between what our school is and the great things that it's doing and a name that we have for our school," Patwari said.
"We wanted our kids to have a positive role model that we can really tell them to out and be and look up to. I think we all just thought that we could do something about this that we we could work on coming up with what role model we would like to have as the name for our school."
Edward said the name Mary Jackson Elementary School was favored by the school community in surveys and community outreach. In December, the school community council voted to recommend that the district school board rename the school to Mary Jackson Elementary School.
According to the school's letter to the school board, Mary Winston Jackson Elementary is an "ideal school name" because she was the first black woman to be an engineer at the National Advisory Committee for Aeronautics or NACA, the predecessor to NASA, the National Aeronautics and Space Administration.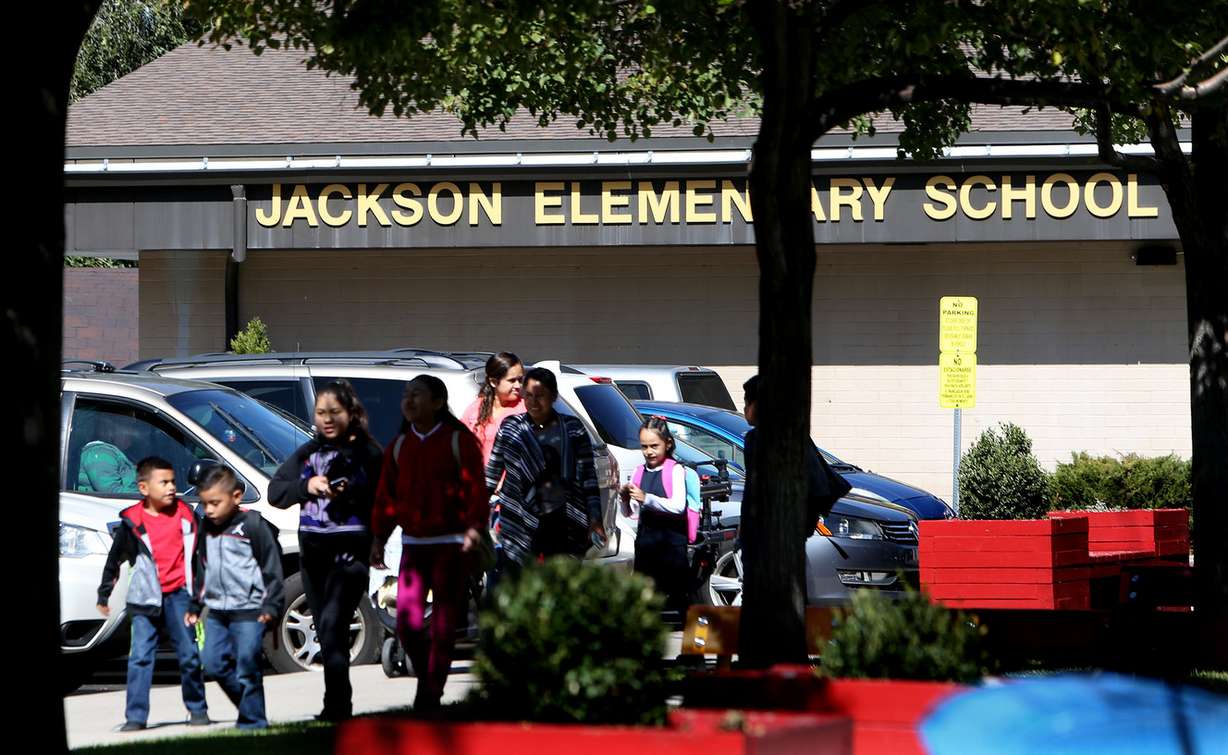 Jackson earned bachelor's degrees in physical science and in mathematics. Jackson started at National Advisory Committee for Aeronautics (NACA) in 1951 as a "human computer," working in the segregated West Computing Room. She fought the segregated educational system in Hampton, Virginia, and was allowed to attend college courses at night at an all-white school.
She earned an engineering degree and was promoted to an engineer at the new space agency NASA. In this position, she developed techniques that ensured accurate tests of aircraft and spacecraft in high-speed wind tunnels. This enabled NASA to design supersonic aircraft and rockets for space launch.
From 1978 to 1985, Jackson held a position at NASA in which she helped other women start and advance in STEM careers. She was also a lifelong volunteer in the Girl Scouts of America and several other community organizations.
"The committee strongly believes her biography is inspirational, and hopes to encourage the next generation of scientists, mathematicians, engineers, and technologists to come from our school and our school district," said a letter from Edward and assistant principal Thomas Luthy.
"We hope that by reminding students and staff on a daily basis of the accomplishments of Mary Jackson that we will foster a community of learners who grow up to expect great things of themselves and their futures, including believing that they, too, can be successful in STEM careers," the letter states.
Carl Moore, representing the organization Peaceful Advocates for Native Dialogue and Organizing Support, an organization that fights for Native American rights, urged the board to change the school's name.
"To us as Native Americans, he's actually been the worst president that we have ever had. President Andrew Jackson actually called for the Indian Removal Act. That went through and 46,000 Native Americans were removed from their homes. I just want that to sink in for all of us. How would that feel if you were driven from your homeland, not even just your home land but the home that the creator had given you?" Moore said.
The name change needs to happen "for humanity's sake," Moore said.
×
Photos
Related stories
Most recent Utah stories