SALT LAKE CITY — While LDS Church President Russell M. Nelson and his first wife, Dantzel, were living in Minneapolis in the late 1940s, one of the couple's neighbors was chronically ill.
Netta Davis was in her late 20s, and was suffering from complications related to rheumatic heart disease, according to President Nelson's biographer Spencer J. Condie.
The Nelsons watched her life slowly fade away. The impact of this experience changed his life.
President Nelson "had come to Minnesota with the thought of becoming a general surgeon, but watching Netta Davis die at such a young age generated some inner stirrings to repair human hearts," Condie wrote in the 2003 biography, "Russell M. Nelson: Father, Surgeon, Apostle."
Creating a heart-lung machine
That experience led President Nelson to join a group of doctors in Minneapolis that would go on to develop the world's first artificial heart-lung machine, which keeps a patient's blood and oxygen circulating during open-heart surgery.
The group, led by Dr. Clarence Dennis, had received a five-year, $25,000 grant to develop the machine.
President Nelson was living in Minneapolis while he completed an internship and residency rounds at the University of Minnesota. He earned his Ph.D. there in 1954, with a major in surgery and a minor in physiology.
In 1948, President Nelson joined Dennis's team in the lab, and the doctors began building a heart-lung machine essentially from scratch, according to the biography.
"We had glass-blowing equipment, a lathe, a drill press and a machine shop," President Nelson said in the biography. "Every part of the machine was built by one of us."
The doctors knew they had to figure out a way to keep blood and oxygen flowing during surgery, but at the time, that was considered extremely impractical, according to Condie.
"I didn't realize that the task which lay before us was 'impossible,' and so I started out with the very naive assumption that it wouldn't be very hard to build a heart-lung machine," President Nelson said in the biography.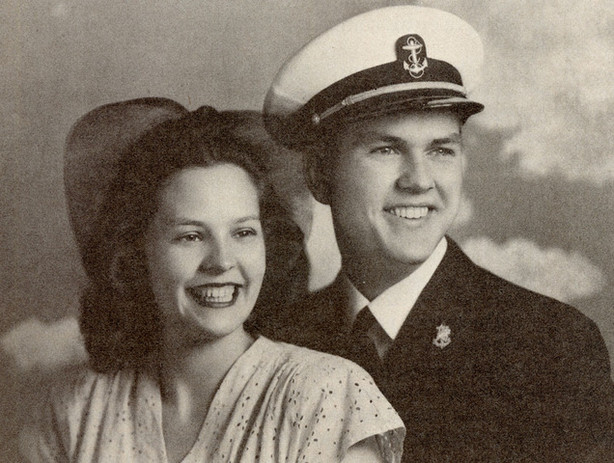 Innovations in open-heart surgery
The machine opened up a "new world" of heart surgery after it was finally developed in the early 1950s, President Nelson later said.
"It marked an important transition in surgical history between gaining access to the open, beating heart and knowing what to do once that access had been achieved," President Nelson said in the biography. "A new world of surgical repair of the heart had been made possible."
In 1951, two doctors in Minneapolis performed the first open-heart surgery on a woman who was kept alive with the use of an artificial heart-lung machine during surgery. Although the machine performed successfully, the patient did not survive because her heart defect was more complex than doctors had anticipated.
In November 1955, President Nelson performed Utah's first open-heart surgery operation on 39-year-old Vernell Worthen, of Price. The operation went well, and the patient recovered without complications.
President Nelson and his wife had returned to Salt Lake City earlier that year after spending almost eight years living in Minneapolis, Washington, D.C. and Boston.
In 1972, President Nelson performed open-heart surgery on Spencer W. Kimball, who later became the 12th president of The Church of Jesus Christ of Latter-day Saints.
Related
Education and military service
As a young man, President Nelson attended the University of Utah, earning a Bachelor of Arts in 1945 and Doctor of Medicine in 1947, at age 22. He spent two years of medical school working at Salt Lake County General Hospital, located then at 2100 S. State Street in Salt Lake City.
President Nelson also served two years in the U.S. Army on medical duty during the Korean War. When he returned from his service, he completed residencies at Massachusetts General Hospital in Boston and the University of Minnesota, where he received his Ph.D
He was awarded several honorary degrees, including from Brigham Young University in 1970, Utah State University in 1989 and Snow College in 1994.
He also served as research professor of surgery and director of the thoracic surgery residency at the University of Utah, as well as chairman of the Division of Thoracic Surgery at LDS Hospital.
President Nelson also was involved in several national medical groups. He was president of the Society for Vascular Surgery, director of the American Board of Thoracic Surgery, chairman of the Council on Cardiovascular Surgery for the American Heart Association and president of the Utah State Medical Association.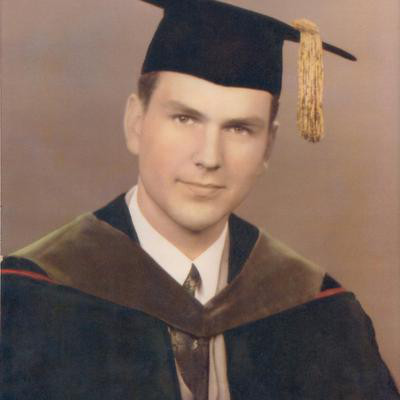 A pioneering legacy
Today, President Nelson is considered a heart surgery pioneer.
At a 2015 ceremony honoring President Nelson for his work, University of Utah surgeons said his contributions have made open-heart surgery almost routine today.
"We can't do what we do today without what he did," Dr. Craig Selzman, chief of cardiothoracic surgery at the University of Utah, told KSL TV in 2015. "We take it for granted now."
×
Photos
Related Stories