Estimated read time: 4-5 minutes
This archived news story is available only for your personal, non-commercial use. Information in the story may be outdated or superseded by additional information. Reading or replaying the story in its archived form does not constitute a republication of the story.
MURRAY — Thirteen-year-old Cade Allen has a couple weeks to live, but that was months ago.
"He's a fighter," said his father, Jared Allen, adding that his son — the only boy in a set of quadruplet siblings — has been on hospice for about two months. "He doesn't give up for anything."
And while he moved more slowly than some teens his age, Cade exuded some excitement from his struggling and frail little body Saturday as he picked out a dozen customized teddy bears for his family to remember him by.
Each Build-a-Bear came with a recorded voice message from Cade, "something special from him to them," said Melinda Allen, Cade's mother, who helped him record the messages Friday night.
"He doesn't know what some words really mean, but he has little things he says that are funny. Like, to me, he always says, 'That was literally awkward, mom.'"
His three sisters get to have repeated well-wishes for "a good sleep." And with the touch of a button, Dad gets to relive a special moment in all their lives — when Cade hugged him at the hospital once and said, "I will never, ever let you go."
"It will be comforting to have that," Jared Allen said, adding that "Grandma will probably wear hers out."
Family, friends and the mascots of at least half-a-dozen local sports teams were at the retail store's Fashion Place Mall location Saturday to help him with the process of selecting, stuffing and specializing each bear. The event, which began with a police escort and ambulance ride from the family's South Jordan home, was organized by the Mascot Miracles Foundation, some of whom had visited Cade earlier in the week.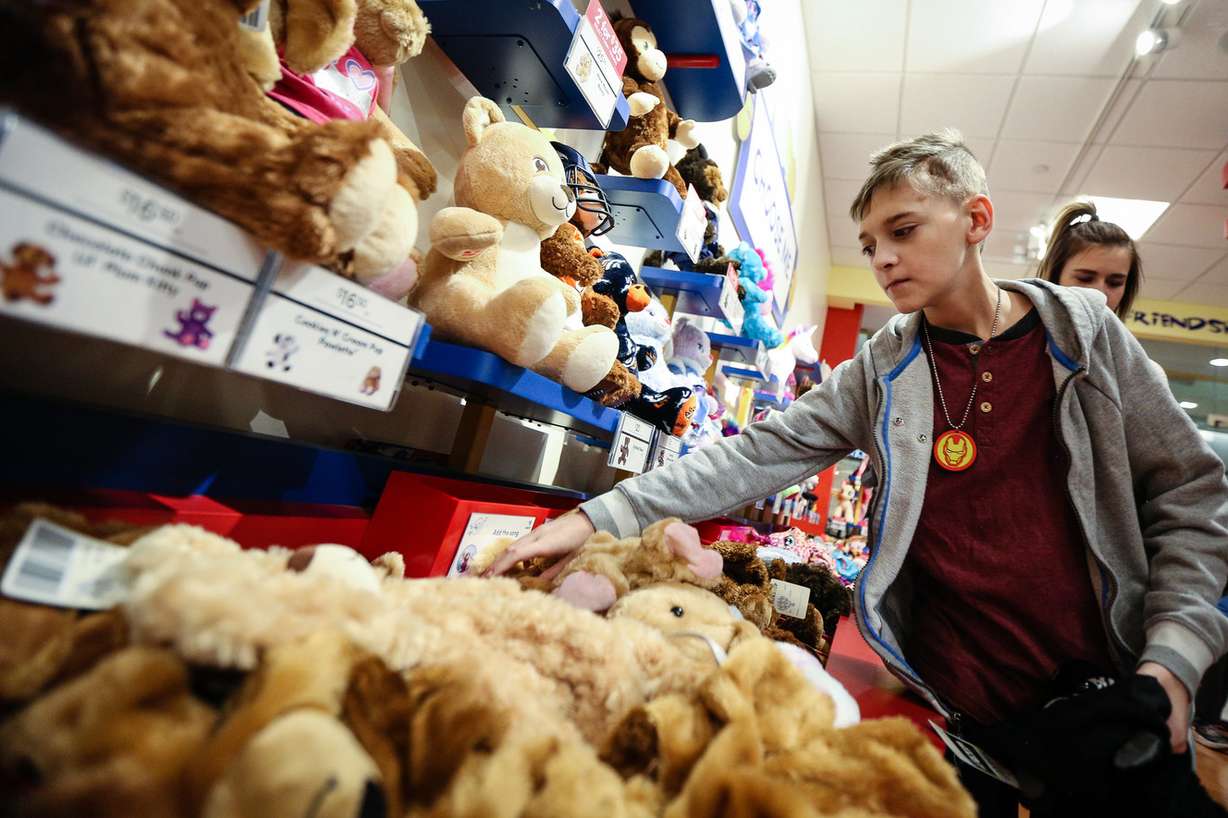 "These are the memories he will have to remember us by," Melinda Allen said, adding that seeing her boy out of the house and having fun was worth every second of the hard times they've experienced. "He's awesome. He's our personal rock star."
She said she's never known a kinder or more tender-hearted boy.
"A lot of people would say that as quadruplets, that we're all miracles. But, he's the miracle," said the first-born of the quads, Blayke Allen. She said she'll never forget her brother always asking her to play video games with him.
ICYMI:
The nonprofit foundation plans special, sometimes impromptu outings or events for kids "who are fighting the unthinkable," whether illnesses or disabilities, said foundation board member David Ulibarri. He said he's grown attached to the Allen family.
"Things like this make you laugh, cry and give you goosebumps — sometimes all at once," he said.
More than 600 families with their own "little warriors" are registered with the foundation and each has bucket list items or last wishes they hope to accomplish with help from the mascots, which include a number of local cosplay superheroes. Ulibarri said it is all made possible by volunteers and through generous donations to the organization.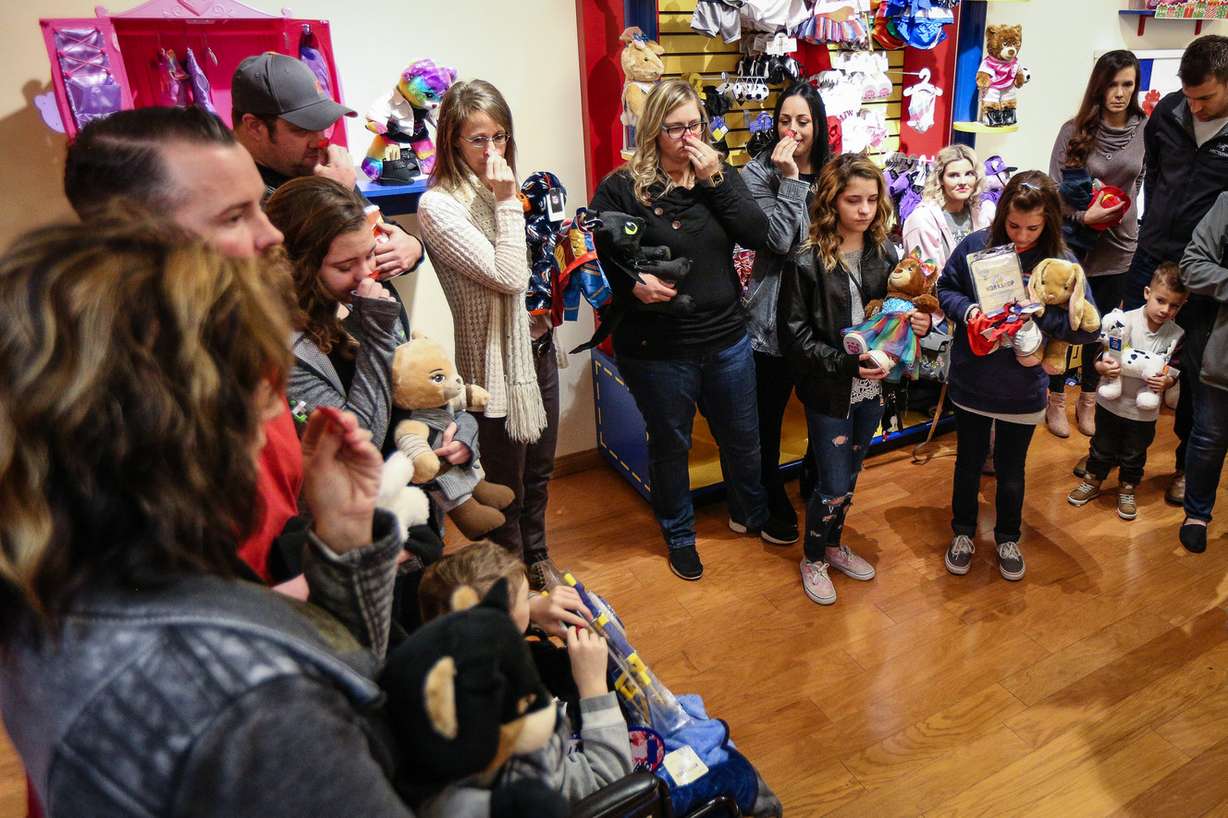 Cade was born with hydrocephalus, or "water on the brain," which has limited his development and ability to function throughout his life. He's endured 71 brain surgeries in his short life, some to place shunts that would relieve pressure on his brain. He has a piece of cadaver bone holding the shape of his head and there are times he's in excruciating pain, Jared Allen said.
"The past two weeks, his health has declined quite a bit," he said, adding that the young boy is on a morphine pump to help with the pain caused mostly by his body shutting down.
---
He knows it is his time to go. Understanding what's going on is making it hard for us, but his suffering will be gone.
–Blayke Allen
---
Marnae Moore, who has a special bond with her "adopted grandson," said she can hardly bear to lose him.
"Since the first time we met, there's been a connection. It's something I can't explain, but it's there," she said. "I just love this little guy."
Moore said her special bear — with Denver Bronco logos on its fur and clad in a superhero cape — will "definitely be a treasure."
She said Cade's positive attitude has been a blessing not only to him, but to the whole family and anyone who knows him.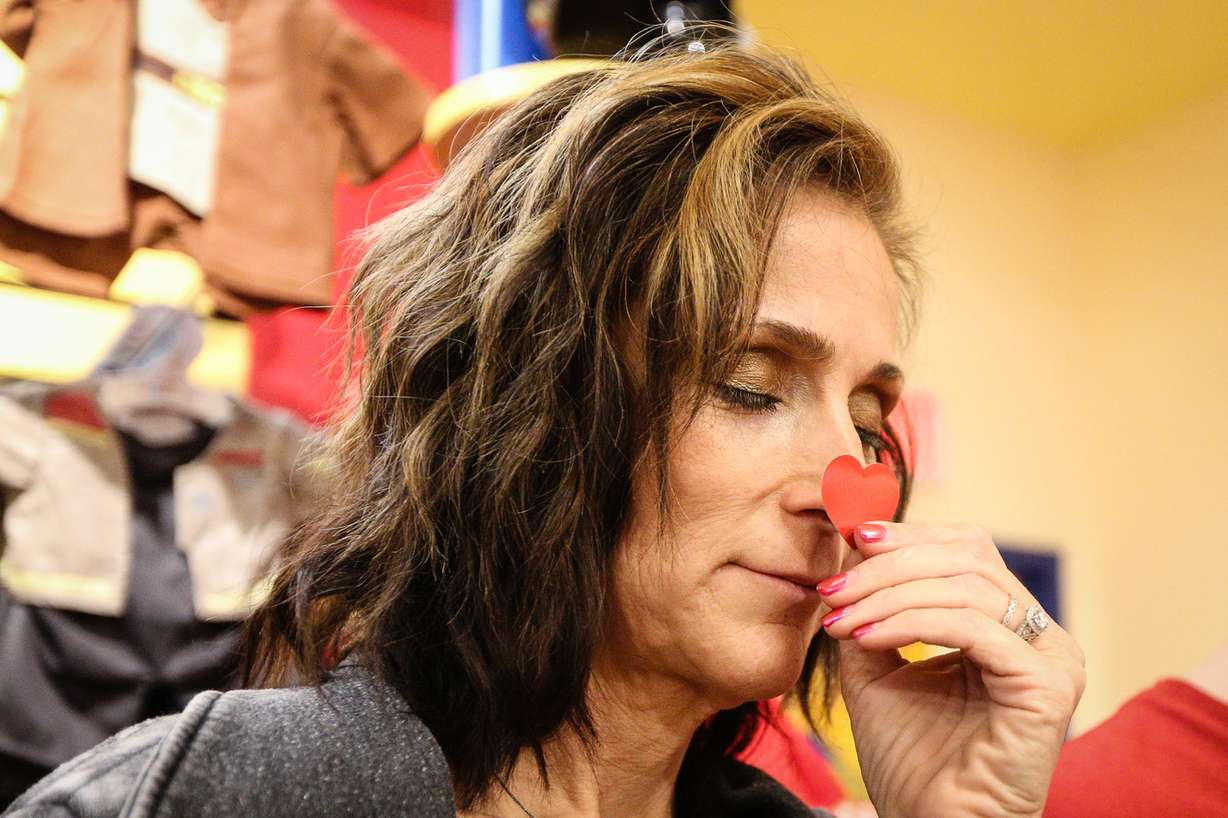 "(Cade) has every reason to become discouraged or hopeless," Moore said. "But he's not."
The boy's bed has been moved to the main floor of the family's home and Mom and Dad have spent the last couple weeks trading a cot and the couch to sleep in the living room with him. They want to be there every moment, just in case he needs them.
But Cade is not afraid of dying.
"He knows it is his time to go," said Blayke, who said her brother knows he will be sorely missed. "Understanding what's going on is making it hard for us, but his suffering will be gone."
"He's the little hero of our family," she said.
×
Photos
Related stories
Most recent Utah stories