Estimated read time: 1-2 minutes
This archived news story is available only for your personal, non-commercial use. Information in the story may be outdated or superseded by additional information. Reading or replaying the story in its archived form does not constitute a republication of the story.
SALT LAKE CITY — Utah Transit Authority officials warned pedestrians and drivers Monday about crossing in front of trains, as video surfaced showing a man attempting to beat two trains at a downtown crossing.
The incident happened on Dec. 5 at the crossing near 200 South and 600 West, according to UTA spokesman Carl Arky.
Surveillance video and an onboard FrontRunner camera shows the man making a "mad dash" to get across the tracks, beating out a Union Pacific train before seeing a FrontRunner train attempting to slow down and hit the brakes, Arky described.
"(The FrontRunner train's operator) heard the horn blow, which is a signal to him that he should also stop," Arky said. "He slams on the brakes, and fortunately just in time."
The onboard camera shows the man at the last second jumping backward to avoid the oncoming train.
Arky said transit workers were unable to identify the man, but emphasized that it is illegal to cross in front of a train and that doing so can result in a misdemeanor charge.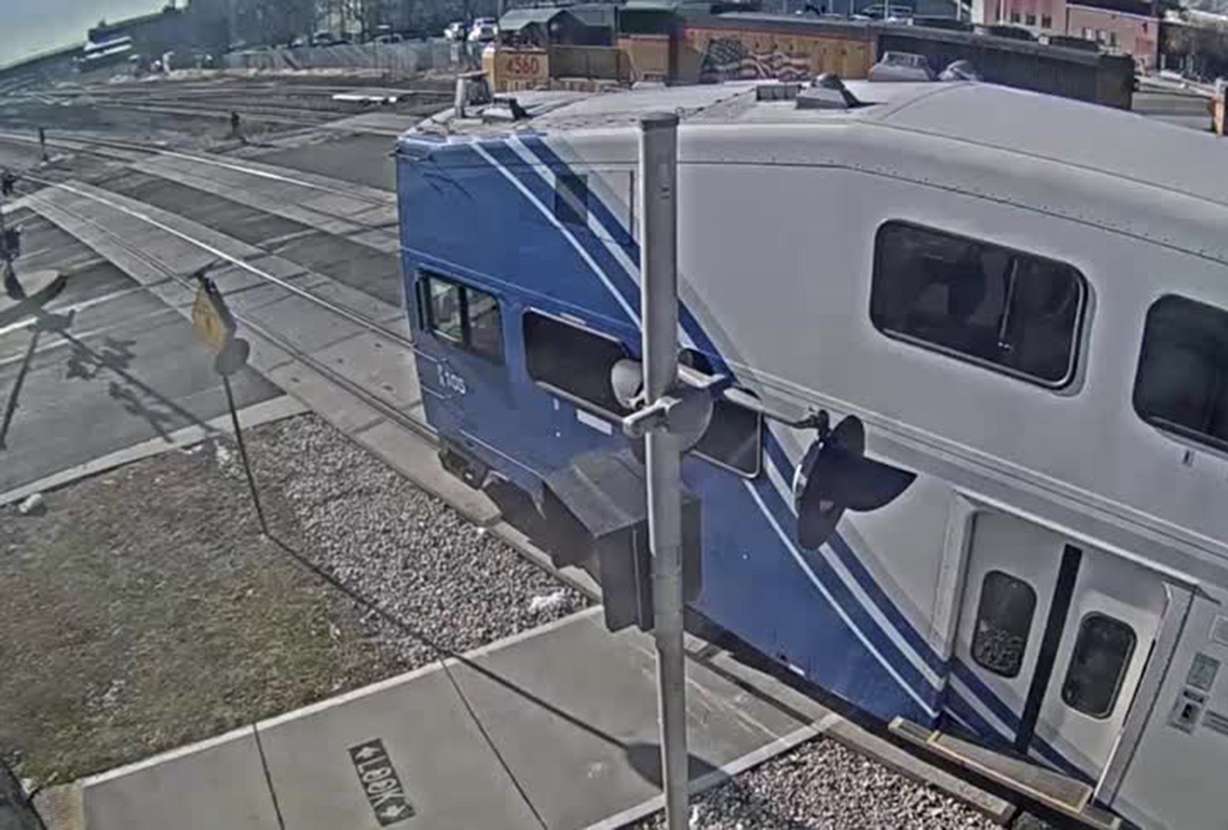 He encouraged others to use common sense and stop when crossing lights are flashing.
"It's a cautionary tale — I mean, it never makes any sense," Arky said. "Don't take chances like this. This could have had a totally different outcome."
×
Photos
Most recent Utah stories