Estimated read time: 4-5 minutes
This archived news story is available only for your personal, non-commercial use. Information in the story may be outdated or superseded by additional information. Reading or replaying the story in its archived form does not constitute a republication of the story.
SALT LAKE CITY — Salt Lake City is moving toward a 2030 Olympic bid.
No final decision has been made, but the Olympic Exploratory Committee studying whether Utah should host the Winter Games again is leaning toward a recommendation ahead of its Feb 1. deadline.
"We're targeting 2030. That's our focus. That's our objective," Fraser Bullock, one of three committee chairmen, said at the panel's Monday meeting at Salt Lake City Hall. The group spoke generally about its coming report, but did not delve into specifics.
The committee of elected leaders, sports executives and others still is hammering out the budget to possibly host the games, but early estimates hover above $1.5 billion, Bullock said.
Denver and Reno, Nevada, also have said they're interested in hosting for 2026 or 2030. Outside the U.S., Calgary, Alberta; Sion, Switzerland; and Sapporo, Japan, are seen as contenders.
The Utah group earlier isn't ruling out a potential 2026 Winter Games bid. But the field of cities who have expressed interest in that job is crowded, Bullock said, and Los Angeles has rights to sponsorship deals ahead of its 2028 games, making it more difficult for Salt Lake to pursue sponsors before then.
"It's going to be possible, but challenging, to make the numbers work," Bullock said, adding that he believed Salt Lake could potentially work out a deal with Los Angeles to allow Utah's capital city to start speaking with sponsors before 2027.
The U.S. Olympic Committee has until March 31 to announce an American candidate. in 2019, the International Olympic Committee will choose the site of the 2026 Winter Games.
It could pick the 2030 winter city at the same time, as it did recently when it awarded Summer Games to Paris in 2024 and Los Angeles in 2028. The panel believes the committee is likely to double up again.
"That's why we're in this cycle," said Bullock, who was the chief operating officer of the 2002 Winter Games in Salt Lake City.
His group believes the Beehive State is a frontrunner to host a repeat Winter Games for two reasons. It could cut costs by using existing 2002 Olympics venues, even though they would need upgrades and venue requirements have changed. The panel also believes Utahns want the competition to come back.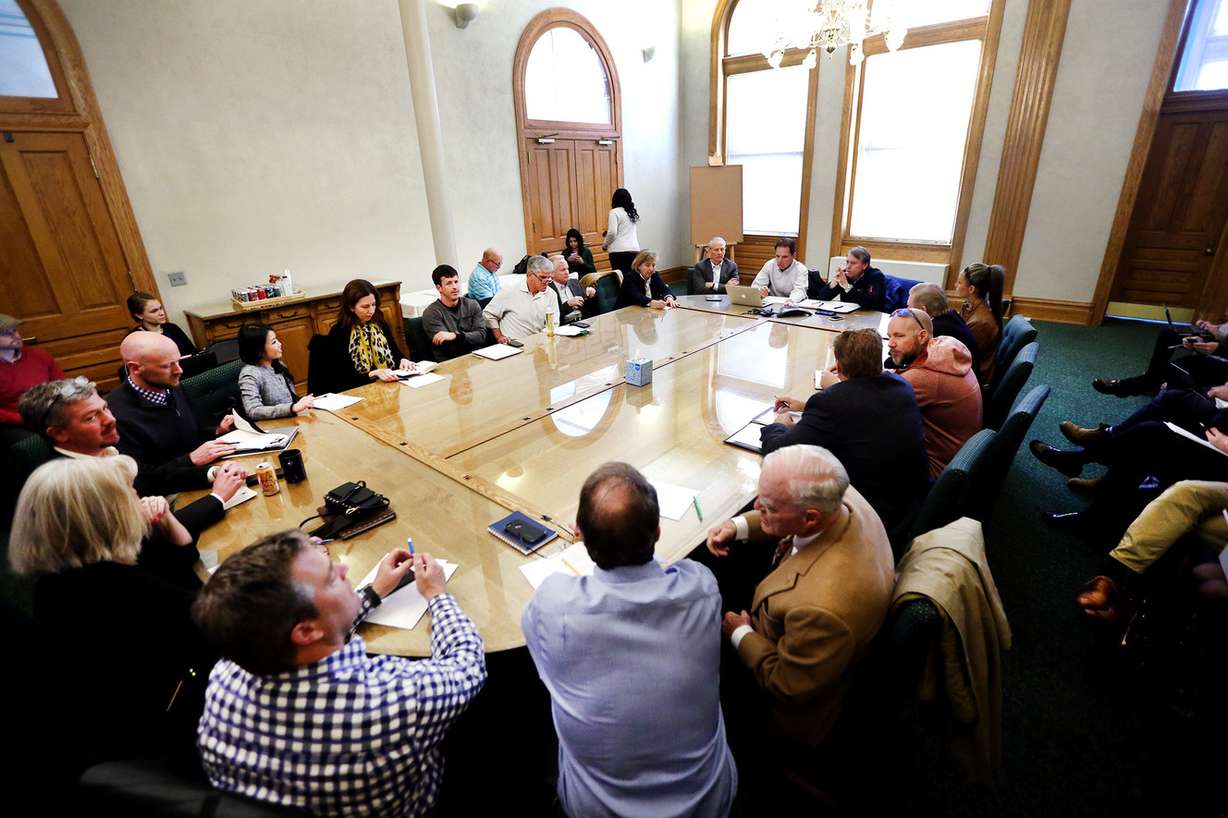 A statewide poll of 600 people in November showed that 89 percent of Utahns approved, co-chairman Jeff Robbins, CEO of the Utah Sports Commission, told the panel.
The result shows Utah doesn't have the same problem as Innsbruck, Austria, the leading contender for the 2026 Games that dropped out after voters rejected a bid in a referendum; and Boston, which lost its 2024 bid amid a cool reception from residents, he said.
"The favorability continues to be really high" in Utah, Robbins said, adding that the group commissioned the poll from Dan Jones & Associates.
The early estimate of $1.5 billion comes in under the $1.7 billion price tag put forward by a previous Olympic exploratory committee in 2012 for a possible 2022 Winter Games bid. Panel members said they were looking for ways to cut costs across transportation, venues and labor.
The estimated economic impact of the 2002 competitions was $4.8 billion in sales, with Utah workers bringing home $1.5 billion.
Gov. Gary Herbert told the panel Utah still feels "residual benefits" of the 2002 Games and said he thinks another bid is a good idea.
"That's a significant economic engine for us," Herbert said.
Upgrades to existing venues and resources, including Park City's bobsled track, the Utah Olympic Oval in Kearns and leaky snowmaking pipes at Soldier Hollow will likely cost an estimated $40 million, according to a legislative audit released in October.
And challenges to a bid will be more than just financial.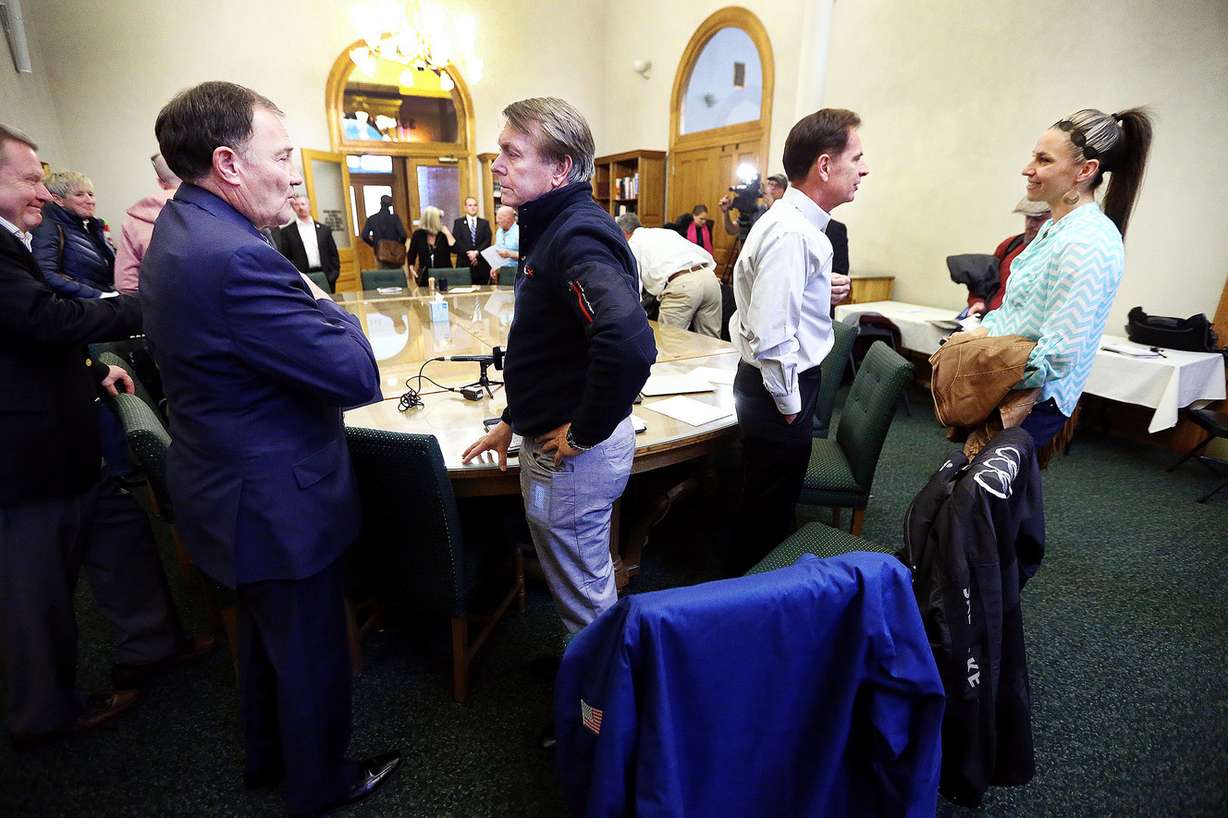 Chances that a temperature inversion could bring sooty wintertime air during the games will rise as 2030 approaches, said Luke Cartin, a panel member and the environmental sustainability manager for Park City. Venues also are likely to face warmer temperatures, Cartin said.
Cartin and Cindy Crane, CEO of Rocky Mountain Power, also said electric vehicles and recycling could help Utah take the title of the first carbon-positive Olympics.
On Feb. 1, the committee's report will be submitted to the governor, Salt Lake City Mayor Jackie Biskupski and the Legislature for a final decision about the bid. The panel,chaired by Bullock, Robbins and Utah Senate President Wayne Niederhauser, is set to review a draft on Jan. 22.
Contributing: Sean Moody
×
Photos
Related stories
Most recent Utah stories