Estimated read time: 2-3 minutes
This archived news story is available only for your personal, non-commercial use. Information in the story may be outdated or superseded by additional information. Reading or replaying the story in its archived form does not constitute a republication of the story.
SALT LAKE CITY — Here are 10 stories you may have missed this weekend. As always, click on the headline to read the full story.
1. Police searching for man in connection with Midvale carjack theft
Unified police are asking for the public's help to locate a man who is wanted in connection with an armed car theft that took place on Saturday.
2. Idaho man killed in Logan crash identified
Logan police identified a man who died Saturday after being involved in a car crash one block away from Logan Regional Hospital.
3. Weekend snowstorm clears out bad air in Utah
The weekend snowstorm is clearing out the unhealthy air quality that has permeated the Wasatch Valley throughout the past week.
4. Contractor killed in Sandy trench accident identified
Police on Saturday identified a man who died Friday afternoon after a retaining wall collapsed on him while he was in a trench.
5. Biney 1st black woman to make Olympic speedskating team
Maame Biney became the first black woman to qualify for a U.S. Olympic speedskating team with a pair of victories in the 500 meters.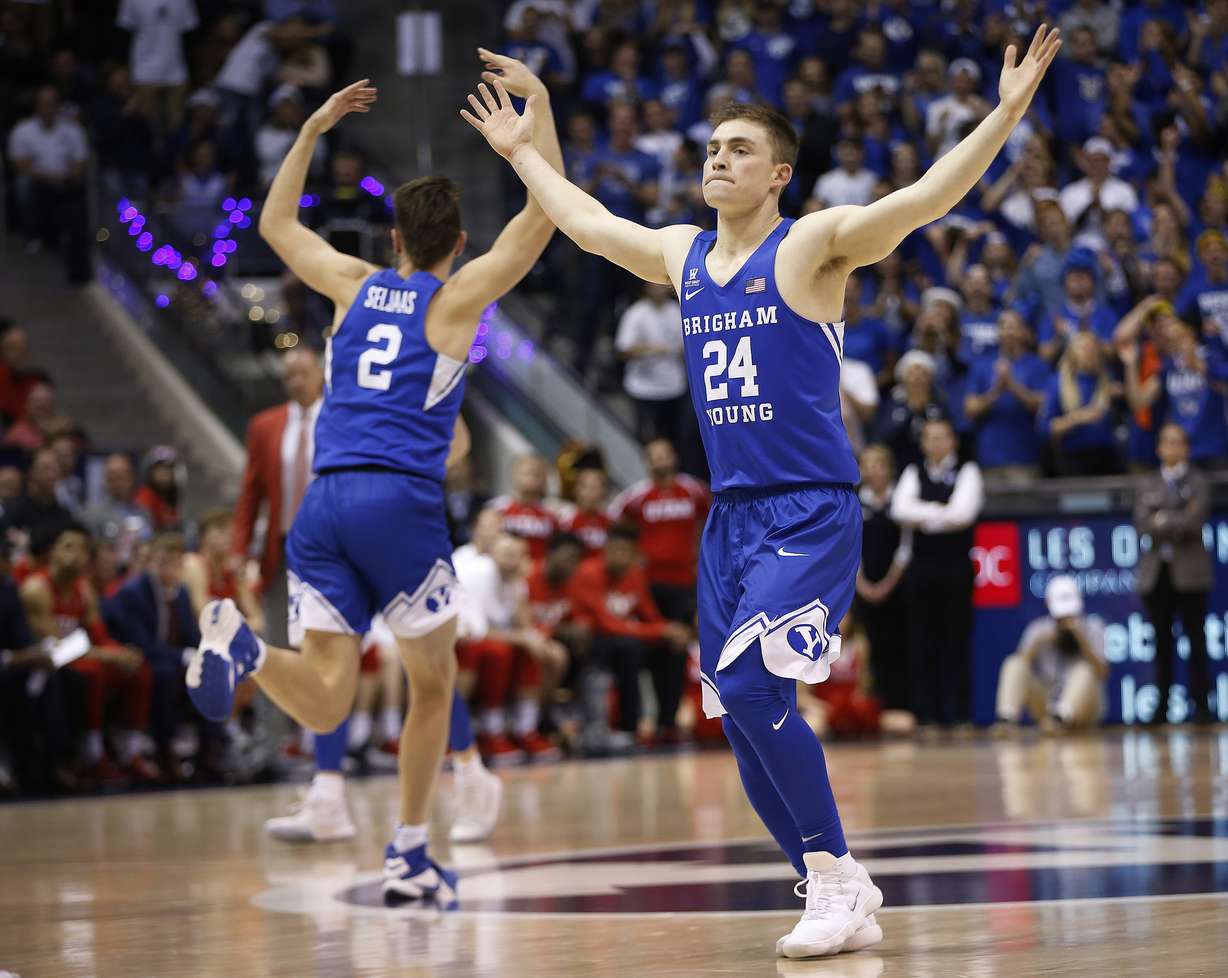 Sports
1. Bryant's season-best 29 helps BYU bust losing skid to rival Utah
Elijah Bryant poured in a season-high 29 points, including five 3-pointers, to lift BYU to a 77-65 win over the Utes, snapping a four-year, three-game losing streak Saturday night in the Marriott Center.
2. Runnin' Utes have a road efficiency problem
It's been a consistent theme for the University of Utah this season: the road has been a cruel place to play. As a result, team efficiency has suffered.
3. Weber State snaps 3-game losing streak, improves to .500 with win over UAPB
After enjoying seven days off, the Weber State Wildcats woke up out of their losing slump on Saturday. The well-rested home team handed the visiting Arkansas Pine-Bluff Golden Lions (0-12) a 96-74 loss at the Dee Events Center to snap a three-game losing streak that improves the team to .500.
4. Jazz C Rudy Gobert out with injured left knee
Utah Jazz center Rudy Gobert is out because of an injured left knee and will be reevaluated in two weeks.
5. Year of the Quarterback: Honoring the 2017 KSL Game Night Live award winners
The 2017 Utah high school football season was known for quarterbacks. Four of the seven honorees in the KSL Game Night Live postseason awards show are quarterbacks, led by record-shattering Player of the Year Cammon Cooper of Lehi.
×
Most recent Utah stories