Estimated read time: 5-6 minutes
This archived news story is available only for your personal, non-commercial use. Information in the story may be outdated or superseded by additional information. Reading or replaying the story in its archived form does not constitute a republication of the story.
Editor's Note: This is the first in a series of articles featuring local tech startups three years or younger that have grown exceptionally quickly.DRAPER — Silicon Valley has earned its place in the pantheon of tech hubs.
With one-third of all venture capital investment and countless startups valued at over a billion dollars, the Valley may be the Zeus of Mount Olympus.
But Silicon Valley's Utah counterpart seems to be holding its own.
Though Silicon Slopes' name belies a desire to become like the California bay area, Utah's growing tech scene has taken a different path to success. Most local startups have bootstrapped their way to the top, initially foregoing venture capital investment and the swanky tech parties that come with extra money.
The Beehive State is also consistently ranked as one of the best states for business and has fostered startups that thrive on its economic stability.
And Draper-based Homie, a real estate tech company hoping to disrupt the business, is more than just thriving.
Homie received an $18.5 million valuation from a seed round of funding shortly after its launch in June 2016 and has grown quickly since then. It took Homie less than 18 months to make a significant dent in its number of residential real estate listings, and the company recently increased its home listings from 76 per month in January to 274 per month in August, according to Homie officials.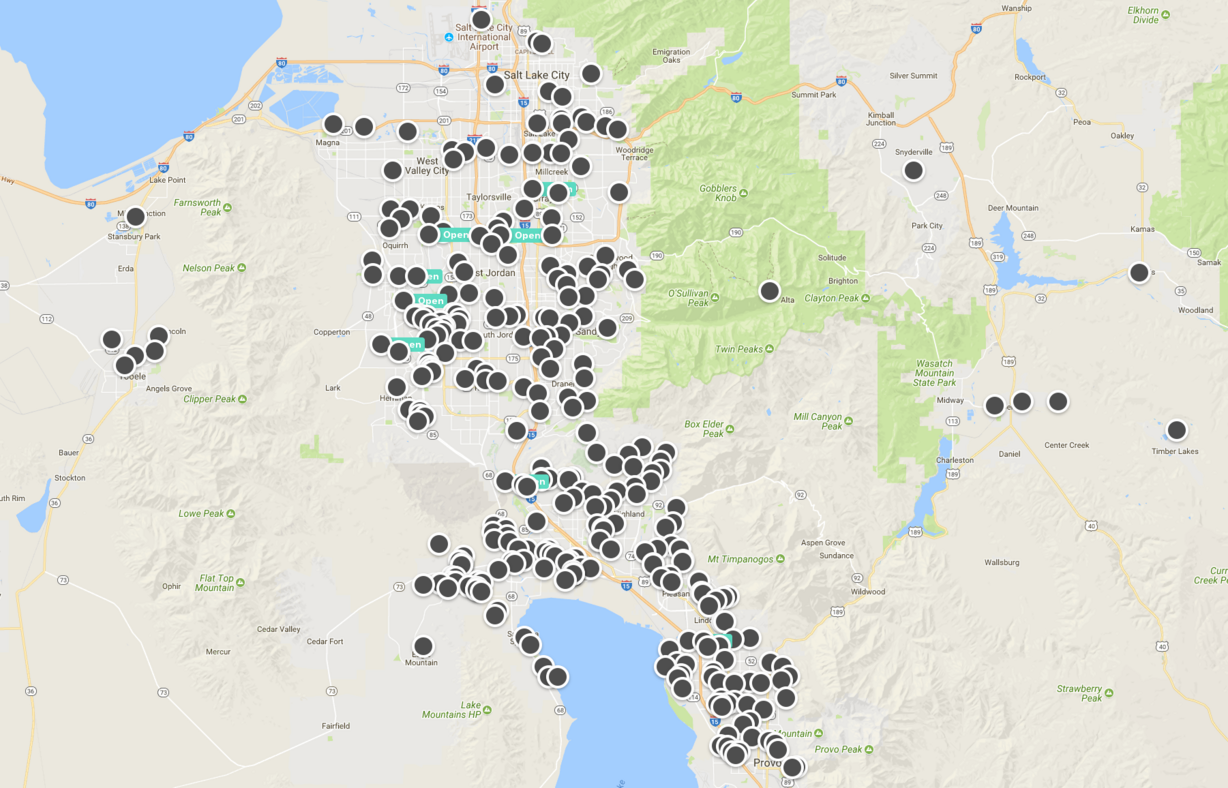 The startup offers homeowners the opportunity to skip the traditional realtor and buy and sell their own home for a flat fee rather than a commission. Once Homie hopefuls sign up, the company will provide realtors, listings, lawyers and photographers to aid in the process.
"Most people already do a lot of the work on their own," said Homie CEO and co-founder Johnny Hanna. "They find it on KSL or on Zillow, and really the next step is you just need a lawyer or a realtor to help you with the paperwork. Consumers just do so much more of the work today, especially here in Utah."
While technology has changed life as we know it, the housing market hasn't yet caught up and adjusted to those changes, according to Hanna.
"I think there are more people who have had this idea because every time they've gone to buy or sell a house, people feel that they do a lot of the work — and then they see how much they pay in commissions at the end," Hanna said.
Homie says it saves Utahns $10,000 per transaction and has saved locals over $16 million so far.
Those selling their houses with Homie pay an initial fee of $199 then an additional $1,299 upon closing. Those buying receive a rebate of up to $5,000 if they buy from a seller who's paying a buyer agent commission.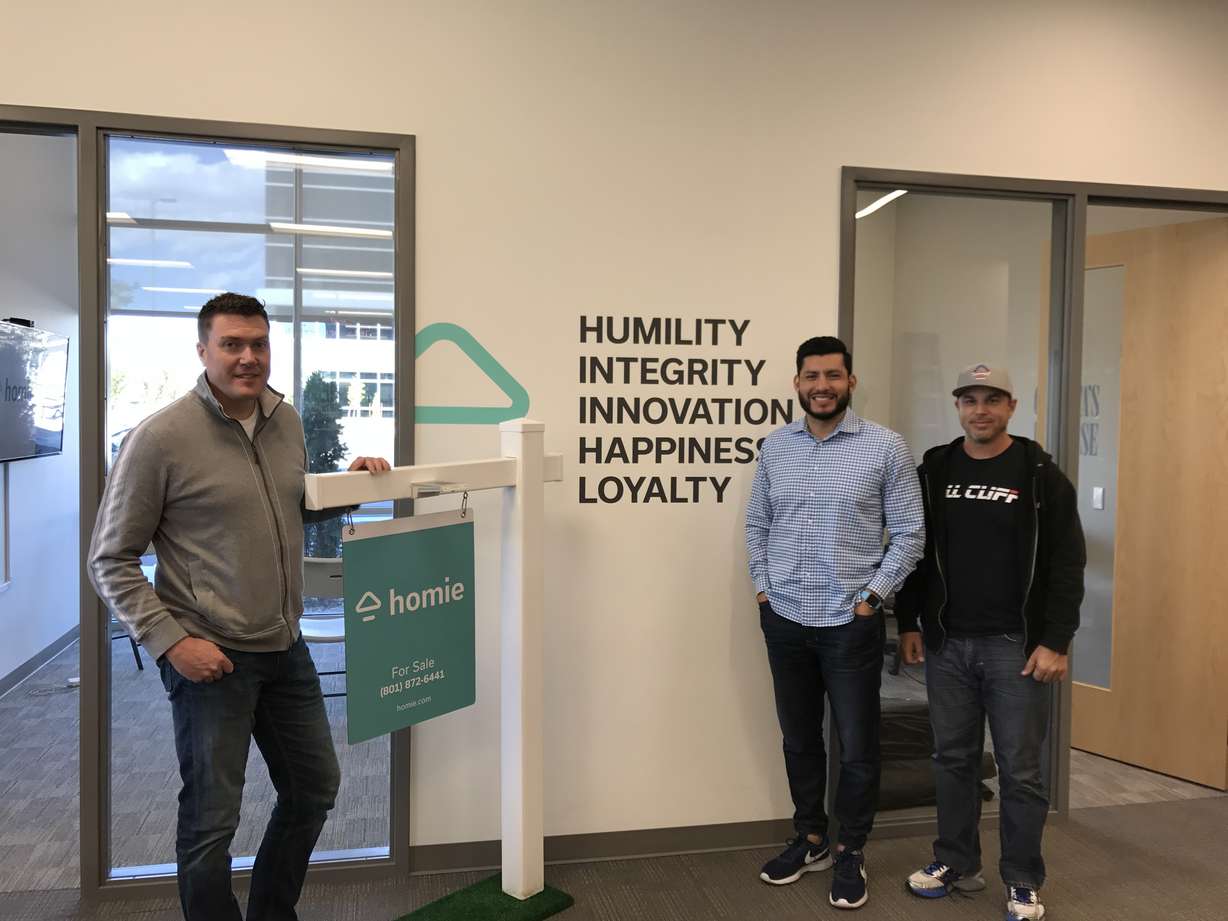 Dustin Kenyon and his wife had just finished remodeling their home and were hoping to sell while the market was high, but didn't want to pay a realtor a commission to do something Kenyon felt he could do on his own.
He posted on Facebook, hoping one of his realtor friends could guide him in the right direction, but didn't quite hear what he was hoping for. Until Hanna, a friend of a friend, showed up in his feed.
"He just said, 'Hey Dustin, I read your post. I wanted to reach out and let you know that your exact ask and exact question of what you would like done is the primary foundation of why we started Homie,'" Kenyon said.
After spending about 45 minutes on the phone with Hanna, Kenyon signed up with Homie. Shortly after, he sold his home.
"It was really phenomenal to go through an entire experience from beginning to end where, at every interaction point, it was clear that … our satisfaction … was their whole goal," Kenyon said. "I think that speaks volumes to the virability of Homie's growth moving forward. They care about the homeowner. And serving that mission, I think, will bode really well for them. At least it did in my case."
Others, however, have not found the experience as easy. Homie client Katelyn Goodnough said she would recommend Homie to someone who wants to save on commissions, but not to someone with a deadline to sell. She also stresses that the homebuyer or seller should expect to do more work than initially intended.
Realtor and appraiser Ashley Wolthuis recommends hiring a realtor to feel confident in establishing a listing price and equates Homie to a limited service brokerage.
"As an agent, I spend almost every evening and all weekend working for my clients, in addition to the regular workday hours," she said. "I am constantly watching for changes in the market and competition to my client's listings. Will your limited service brokerage help you reevaluate your listing when homes in your neighborhood start to sell outside of their given price range? Do you have the time to wait if the market slows down or your home is priced incorrectly?"
Though opinions on Homie are polarized, it's no secret the company is growing quickly. The startup soon hopes to expand beyond the Utah market and had 75 employees in August, up from 25 in January.
And Hanna may have a different interpretation of success than the typical Silicon Valley startup.
"I have a lot of guys here that are a lot smarter than me that are doing really important tasks, and I rely on them, and I turn over the different parts of the business to them completely, and that allows me not to lose my family," Hanna said. "I can actually go home at night … I think (being) successful has a lot of definitions."
---
Disclaimer: Deseret Digital Media, Inc, the operator of KSL.com, is a media partner of Homie.
×
Most recent Utah stories