Estimated read time: 5-6 minutes
This archived news story is available only for your personal, non-commercial use. Information in the story may be outdated or superseded by additional information. Reading or replaying the story in its archived form does not constitute a republication of the story.
PROVO — Just 10 games into the 2017-18 season, the resurgence of the BYU men's basketball program is apparent.
The Cougars are 8-2, their best start since 2011-12, and rank among the top 75 teams in the country in KenPom with the third-best mark in the West Coast Conference. BYU has an adjusted offensive rating of 109.4, an adjusted defense of 99.8 and shot better than 50 percent from the field in its last three games—wins over Utah Valley, Illinois State and Weber State.
With arguably the toughest game of the non-conference scheduled for 9 p.m. MST Saturday against rival Utah (7-2), the Cougars—who are coming off back-to-back NCAA Tournaments snubs for the first time in the Dave Rose era—have turned around using a combination of a renewed focus on defense, the emergence of rising star post player Yoeli Childs (16.2 points, 8.9 rebounds per game) and a pass-heavy guard line that has been led individually by Elijah Bryant, TJ Haws and Weber State transfer McKay Cannon.
But the biggest change in the program is on the bench, according to former BYU standout Travis Hansen.
"I think Heath Schroyer is a major factor just from taking time to teach and teach well," said Hansen, a former pro basketball star in Russia, among other places. "It's new energy, knowledge and wisdom, but mostly, it's teaching.
"He's someone who spends time teaching you how to run a pick and roll or how to run strategy in different situations. It's teaching, and he is one of the best there is."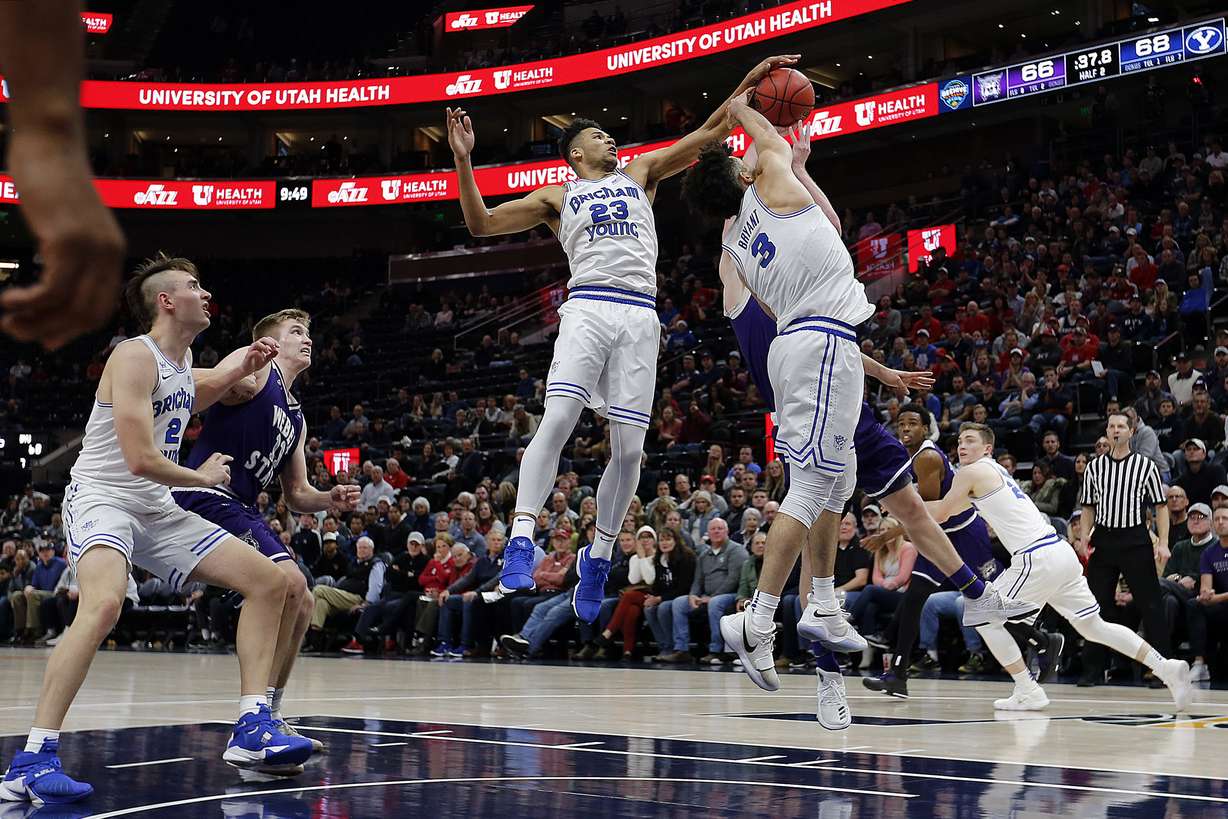 Hansen spoke to KSL Sports from Provo, where he leads Tesani, a holding company for a variety of businesses and startups spearheaded by the Orem native. His current project is Eddy HR, a human resources software platform that utilizes artificial intelligence to simplify companies' HR needs.
But his passion is still basketball, he admits, and Schroyer's influence is noticeable as he follows his alma mater in the post-basketball part of his life.
"Heath Schroyer is a teacher, and coaching is what he is," Hansen said. "That's the difference between being good and being great.
"He's been doing it for so long, and I think Heath is a major factor—from taking time to teach and teach well."
Schroyer's role on the team is hard to miss, even if it isn't well defined as in past seasons. Rose has ditched the previous designation of offensive and defensive coaches, and the staff that also includes Tim LaComb, Quincy Lewis and director of basketball operations Andrew May has been the subject of a collaborative effort on the BYU bench.
The results can't be much better. Among the fastest and highest scoring teams over the past decade, BYU still averages 76.7 points on 47.5 percent shooting per game. But the Cougars have also limited opponents to 69.1 points per game, while holding eight teams to 71 points or fewer—including a 71-59 loss to then-No. 25 Alabama.
Schedule plays into the hot start, as it does through the first third of the schedule for most college basketball teams. The Cougars have only played two opponents ranked in the top 25 at some point, both losses to the Crimson Tide and UT Arlington.
But unlike in previous seasons, the Cougars are also winning games where they should be favored and even turning a few coin-flip games into significant wins.
"I feel great about this team," said Haws, who averages 12.8 points and a team-high 4.2 assists per game. "I think every day in practice, we are getting better. It's good to win games like this (a 74-68 win over Weber State), where you have to grind it out and things aren't always going your way.
"I'm really excited about where we are headed."
The games haven't always been pretty, and many have lost the Cougars' near-trademark sense of pulling up for a flurry of deep 3-pointers.
But winning ugly is an important part of learning how to win, said Cannon, who was initially ruled ineligible for one season after transferring from Weber State before the NCAA reversed course two weeks ago.
"I like what I've seen so far," he said. "We're tough, we've been winning ugly games, and when tournament time comes, that's a good thing.
"Things are going to go perfectly, and I've liked how we've been resilient and have pulled wins together that way. We have things that we can work on, on both sides of the ball. But I like where we are at."
The combination of coaching and players makes a college basketball team. Players win games, and even Hansen—who raves about the assistant coaches' influence—admits the Cougars' 8-2 start falls mostly on the currently squad.
"Heath's gotten guys to buy in, so you've got to give credit to the players," Hansen said. "They are actually listening, and then they are taking action on it.
"It's been fun to watch. I think this is just the beginning—Heath has only been there a few months, and he has so much energy and so much love for the game that if these kids can reciprocate, they'll get better and better."
BYU vs. Utah
×
Photos
Related stories
Most recent Sports stories