This archived news story is available only for your personal, non-commercial use. Information in the story may be outdated or superseded by additional information. Reading or replaying the story in its archived form does not constitute a republication of the story.
RICHMOND — Sharik and Cheryl Peck were no strangers to chronic pain.
After 28 years as a physical therapist in Richmond, Virginia, Sharik Peck had seen his fair share of patients with everything from recurring migraines to fibromyalgia. His wife, Cheryl Peck, was one of them.
For years, she had suffered from intense neck pain that left her unable to turn her head from side to side. Backing up a car was an arduous chore.
"Sometimes, as a physical therapist, all I could do was throw my hands in the air and say, 'I hope you get better because I'm not sure if the tools that I have will really be able to help you,'" Sharik Peck said. "I spent quite a few years just trying to figure out things that could help my patients better and help my wife as well."
It was nearly a decade ago that he jolted out of bed around 3 a.m. with what he believed was a sure-fire idea. He turned to his wife, woke her up and said, "I need an electric toothbrush."
"You already have one," she mumbled and rolled over to go back to sleep.
Seven years later, Sharik Peck would launch the Rezzimax Tuner, a hand-held device that focuses on an individual's pressure points and uses vibration to "tune" the body to comfort, much like one tunes a violin, he said.
"I literally just woke up one day with a concept that vibration was probably the key to it, and I've spent the last seven years trying to understand if vibration can help heal the nervous system."
Since then, Sharik Peck has sold over 2,500 Rezzimax Tuners in 40 different countries and raised nearly $130,000 on Kickstarter. And his wife's neck pain is virtually gone.
"The vibration devices have … to be perfectly balanced, like an orchestra, to be able to create the same resonance," he said. "Otherwise, your body, just like listening to an orchestra that's way out of tune, feels like everything's competing, and so it doesn't create the same kind of balance. It's all about harmonics."
Sharik Peck says the tuner helps balance the brain by calming the vagus nerve or the "master controller," as he calls it. The vagus, which connects to other major body parts like the heart and lungs, doesn't function well when the body is under stress. But the vibration of the tuner on the pressure points can help relax the overstressed nerve, he said.
It relieves migraines, as well as pain in the joints, jaw, neck, back and a variety of other areas, he noted.
And other medical professionals who have purchased the device attest to the myriad of uses the tuner has in their own practice.
Brendan Bagley, a physical therapist at Utah Physical Therapy in Lehi, says the tuner meshes well with the work he's doing with myofascial release, a therapy that treats skeletal muscle immobility and pain by relaxing contracted muscles. He says he uses the tuner with about 50 percent of the patients he sees and claims the tuner helps reduce inflammation in painful areas.
"The whole body is connected … but everybody (in medicine) is specializing, so everybody's focusing on their one part that they deal with, but they're not incorporating the whole person in that equation," Bagley said. "So when we understand that everything is connected, then it can be important to know when you're working on somebody's elbow that there may be things in other parts of their body that are contributing to that problem."
And the tuner has found a place in a variety of professions, even dentistry. Dr. Brandon Priebe, a dentist at Cherry Creek Family Dentistry in Richmond, says he uses the tuner frequently for those who come in with jaw, head or neck pain from grinding their teeth. He'll also have patients use it after a dental procedure to help relieve pain.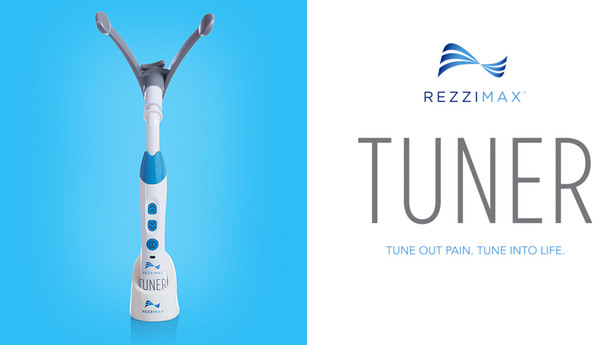 "It varies from patient to patient, but we have quite a few patients that seem to enjoy it, and I've used it myself for various things. It helps to lessen a lot of the aches and pains, so I think it has a place in the treatment," Priebe said.
And while the tuner's effectiveness does seem to vary depending on each person, quite a few seem to have found relief in the non-invasive device after spending years searching for some relief.
Nurse Betty Ferrell believed her battle with trigeminal neuralgia and searing facial pain was a losing one before she found the tuner in 2016 after listening to a demonstration given by Sharik Peck.
#howitworks
"I was very skeptical but desperate to try anything," she said. "I wasn't immediately sold, but … a few weeks later I bought the Tuner."
At first, she could only use it on her feet and legs. Any closer would induce the shocks her ailment spurred. But the more she used the tuner, the better Ferrell began to feel, she said.
"I had spent thousands of dollars trying to find relief and found it in the affordable Tuner," Ferrell said. "Then in July 2017, I was able to be off all my prescription medications and be totally pain free! After 19 months of suffering, I was free! Free of medications, free of pain, free to be me. Free to be a wife, a mom, a nurse, a friend and now also a grandma. Saying thank you will never be enough. But I am forever grateful!"
The tuner sells at a retail price of $249.
×