Estimated read time: 2-3 minutes
This archived news story is available only for your personal, non-commercial use. Information in the story may be outdated or superseded by additional information. Reading or replaying the story in its archived form does not constitute a republication of the story.
LAYTON — A fire at a medical clinic caused about $250,000 in estimated damage Wednesday morning, fire authorities said.
Layton Fire Department responded to a report of a fire just before 7:15 a.m. after a person driving by the Davis Family Physicians branch of Ogden Clinic, located at 3225 W. Gordon Ave., spotted smoke coming from the building, said Layton Fire Chief Kevin Ward.
Ward said the fire was visible from the building's ventilation unit when crews arrived on scene.
"(The fire) spread throughout the attic space," he said. "For quite awhile we had a lot of smoke here and, in fact, the building was almost not visible because of the amount of smoke coming out of the soffit area in the vents."
Crews initially fought the fire from below the ceiling. Another unit responding to the blaze cut a hole in the roof for ventilation, Ward added.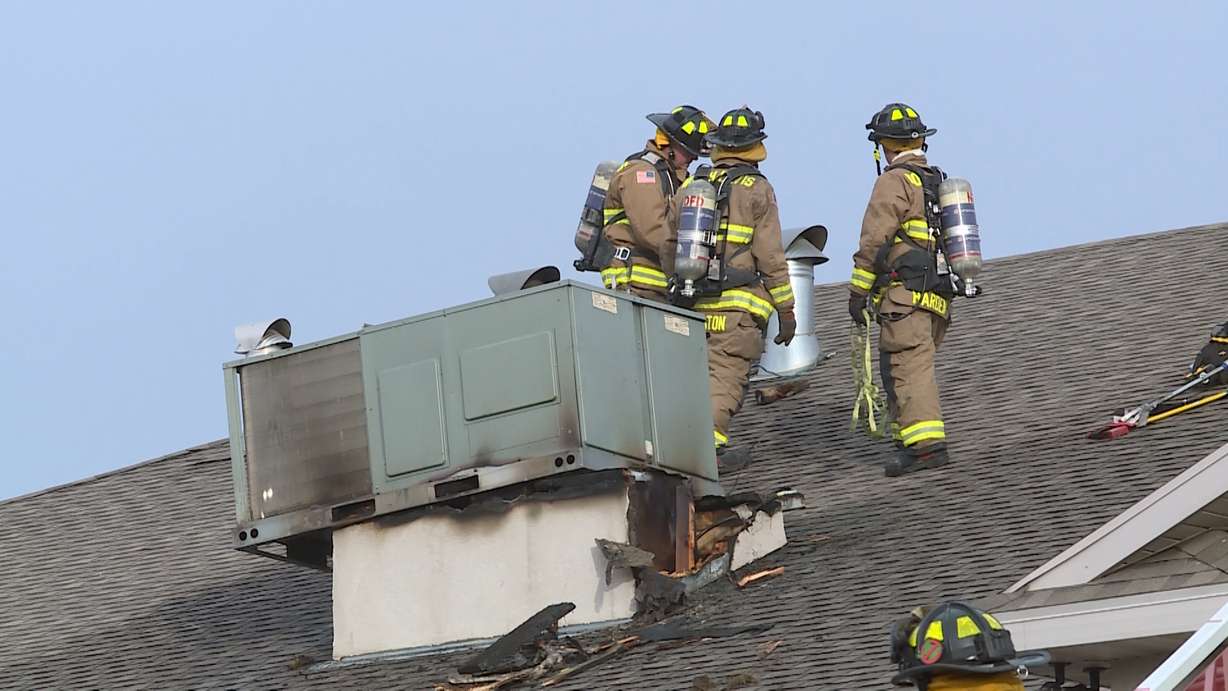 He said units were remaining on the scene after the fire was out to help preserve patient files and computers from being destroyed.
"We try to do as much salvage operations as we could to kind of keep things protected," he said.
Legacy Pediatrics and Mountainland Physical Therapy, which are both in the same building complex, sustained smoke and water damage, Ward said.
Crews from Syracuse Fire Department, Clinton Fire Department, Hill Air Force Base and North Davis Fire District assisted in fighting the blaze. In all, about 45 personnel were called to the scene. No injuries were reported.
Ward said the cause of the fire is still being investigated but it is believed to have originated in the ventilation system and is not considered suspicious.
×
Photos