Estimated read time: 1-2 minutes
This archived news story is available only for your personal, non-commercial use. Information in the story may be outdated or superseded by additional information. Reading or replaying the story in its archived form does not constitute a republication of the story.
Police want to talk to a man who solicited a teenage boy walking down a street in Layton. They aren't calling this an attempted kidnapping but say the circumstances are very suspicious, and that's why they're concerned.
Officers say a 16-year-old boy was walking home yesterday afternoon. He was in the area of Cherry Lane and Fairfield Road in Layton when he walked by van that was parked on the side of the road.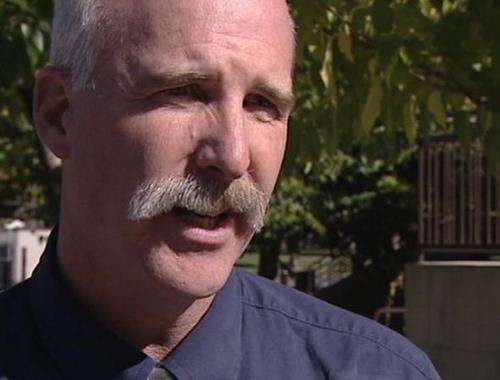 A man was sitting inside the van asked the teen if he wanted a ride. The teen said no, but the man persisted and asked if he wanted a ride a second time.
Police say the teen reached in his pocket and told the man he was going to call police. That's when the man drove off.
"We are concerned. Anytime that you have an individual asking for rides, and repeatedly asking for rides when an individual declines, we take that serious," said Layton police Lt. Quinn Moyes.
Police say the teen did the right thing by notifying them right away and giving a description.
Officers interviewed the teen, who they describe as very articulate and credible. He told them the van was white. He says it had no windows on the side, but there were matching stickers on the van's two rear windows.
The driver is described as a male between 40 and 50 years old, with short to medium length gray hair.
Again, police are not calling this an attempted abduction. They don't know the man's motives, and that's why they want to talk to him.
If you have any information, call Layton police at (801) 497-8300.
E-mail: syi@ksl.com
×
Most recent Utah stories