Estimated read time: 2-3 minutes
This archived news story is available only for your personal, non-commercial use. Information in the story may be outdated or superseded by additional information. Reading or replaying the story in its archived form does not constitute a republication of the story.
If you think you have an interesting "Today's Woman" topic, you can contact Candice Madsen at cmadsen@ksl.com. Telling a boy he kicks like a girl use to be a serious insult, but a new documentary by a Utah soccer mom is turning that stereotype upside-down by exploring what it really means on and off the playing field. It's scoring big at film festivals around the country.
"Kick Like a Girl" is the story of what happens when an undefeated all-girls soccer team in Salt Lake competes in the boys' division. Director and team coach Jenny MacKenzie says the film is about hopes, dreams, and possibilities for all ages and both genders.
For two years the Mighty Cheetahs had a tough time finding competition on the field, so Jenny MacKenzie decided to switch her daughter's team to the boys' league.
Lizzie Mackenzie said, "Some of the parents of the Cheetah Girls were worried we'd get hurt, and we were like, 'Well bring it on.'"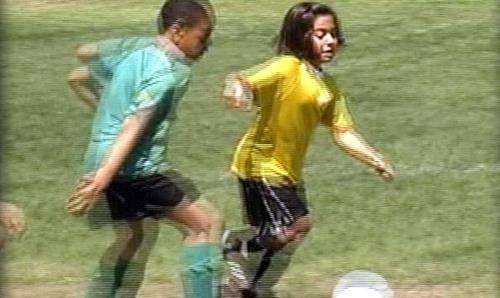 What happened during that season is the subject of Jenny MacKenzie's film "Kick Like A Girl."
Soccer player Laurence said, "I'm just like, 'We're playing girls, we're gonna cream them.' And then at the end they cream us, which is really strange."
When the Mighty Cheetahs entered the boys' division, Jenny MacKenzie was going to film school at the University of Utah, but it was her mother who pointed out the great story right in front of her.
Jenny MacKenzie said, "She was on the sidelines and she heard some of the bantering and comments from the parents, and I think she saw the tension. And she said, 'Jenny you have a fantastic story right in front of you.'"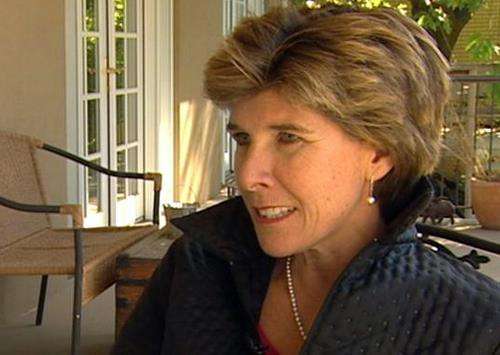 The film captures the candor and humor of the boy-girl issues on and off the field. "Kick Like a Girl" has been well received by audiences across the country and has picked up several film festival awards.
"I think it's an inspirational piece that really is motivating audiences of all ages because it touches something in all of us. It's about being the best you can possibly be," the coach said.
"Kick Like a Girl" will have its broadcast premier on HBO in the spring of 2009. Jenny MacKenzie is also working on an outreach program and educational curriculum.
×
Related links
Most recent Utah stories