Estimated read time: 2-3 minutes
This archived news story is available only for your personal, non-commercial use. Information in the story may be outdated or superseded by additional information. Reading or replaying the story in its archived form does not constitute a republication of the story.
MAGNA — Annie Nicholson walks along the canal in Magna every day. Deb Swenson walks around her neighborhood. The two have basically walked off prediabetes.
A year ago their doctor's told them they needed to make some changes.
"It was a little scary. You don't want to become diabetic," Nicholson said.
Swenson said she knew she needed to be active but her doctor's diagnosis gave her the added incentive.
Both women signed up for a year-long National Diabetes Prevention Program. It's a public and private partnership working to reduce the growing problem of prediabetes and Type 2 diabetes.
Here in Utah, in just two years, the program has helped more than 400 Utahns prevent or lower their risk for Type 2 diabetes.
"Some of the lifestyle changes that we focused on are increased activity, nutrition changes, weight loss, stress — reducing stress," said Jaime Fitzgerald, nurse care coordinator for Exodus Healthcare Network. "Lifestyle is really hard to change, but at the end of the day, that's our goal — to make lifestyle changes that are lasting."
Facilitators ask participants to keep a food log, make a fitness action plan and agree to weigh-ins.
Nicholson lost 14 pounds. "I haven't had candy (in) forever and I don't miss it. I am just real happy with what I'm eating and trying to keep slim and keep active," she said.
Swensen lost 33 pounds.
"I'm more active. People are telling me I need to go buy some new clothes and it's like, 'Ya!'" she said.
But Swensen said she wants to wait because she's still working on it.
According to the Centers for Disease Control and Prevention, one-in-three American adults have prediabetes, but only 10 percent know they have it.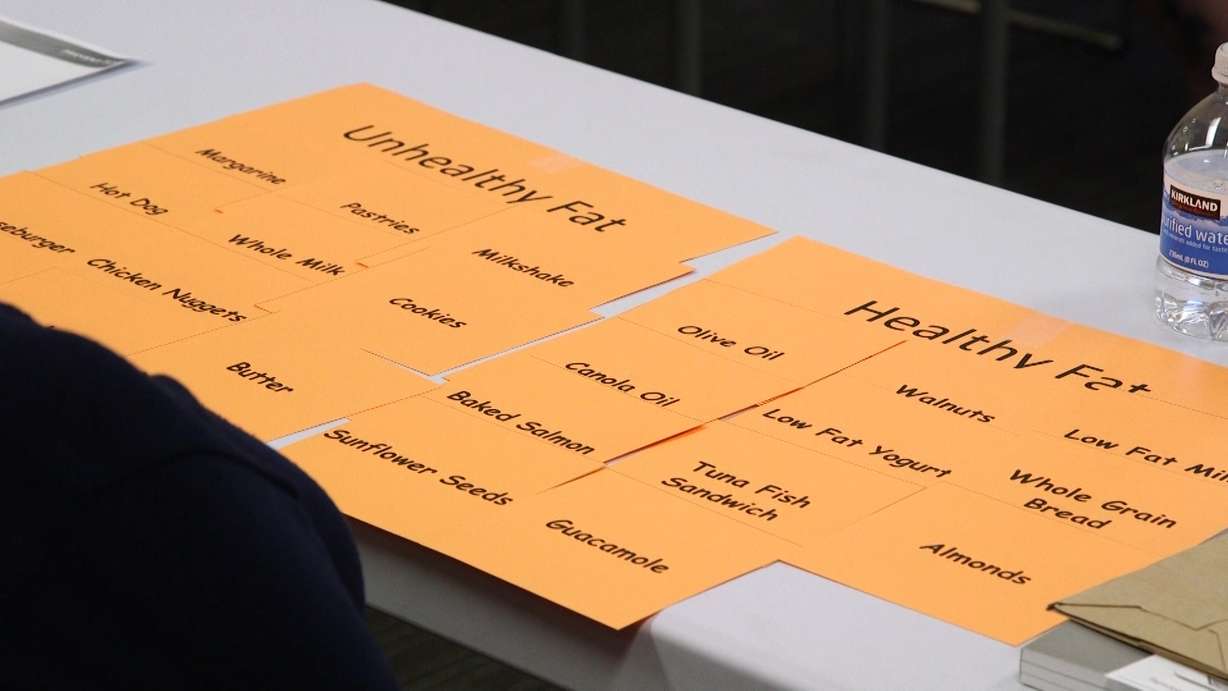 A person is diagnosed as prediabetic when their body is not able to process the blood sugars that we normally eat in our food. If it's not treated, prediabetes can convert to Type-2 diabetes.
"Diabetes, if it's undetected for a long period of time, can cause heart disease, stroke, vascular disease, neuropathy and pain," said SelectHealth Diabetes Care manager Paulette Fowler.
Taking a short assessment quiz could tell if you're at risk. It consists of about seven questions and only takes about a minute. Once you receive your score, it will tell you if you should contact your doctor to receive further testing.
"It's one of the few diseases that you can actually do something about," Fowler said.
Nicholson and Swenson both had family members with diabetes, which is one of the risk factors. However, their lifestyle changes have switched things up for them.
Swenson said she's stronger and more alert. "You just feel better about yourself," she said.
To take the risk assessment go to doihaveprediabetes.org. To find a class near you, go to the CDC's diabetes prevention site.
×
Photos
Most recent Utah stories