Estimated read time: 2-3 minutes
This archived news story is available only for your personal, non-commercial use. Information in the story may be outdated or superseded by additional information. Reading or replaying the story in its archived form does not constitute a republication of the story.
Two missionaries for the Church of Jesus Christ of Latter-day Saints serving in Australia were attacked and stabbed while walking home. One of them is a BYU basketball player from Mapleton, Utah.
Chris Collinsworth has only been on his mission in Sydney, Australia for six months, so his family was surprised to get a phone call from him early yesterday morning. It was news they never expected to hear: 19-year-old Chris and his companion had been attacked and stabbed.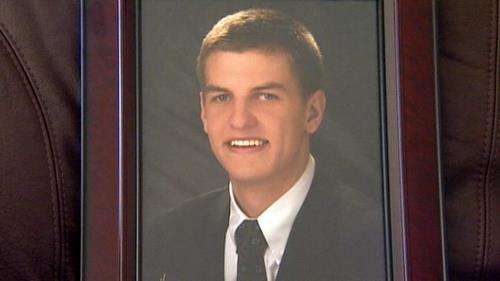 On and off the court, Chris has proved he's not one to back down. Yesterday, he and fellow missionary, David Ferguson from Montana, were walking home when a man jumped Chris.
"He's just going along, and somebody came up and just got him from the side, just smacked him and tackled him," Chris's mother, Alisa, said.
Chris fought back but soon found himself outnumbered.
"Then he got jumped by a couple more, and there were knives involved. And somewhere along the way, he got stabbed in the back," Alisa said.
When Ferguson tried to help, he was stabbed in the hand and thigh.
The men began to attack Chris again, knocking him to the ground and kicking him until a man driving by honked his horn. "The guy yelled out his window really, really loud and it scared them off," Alisa explained.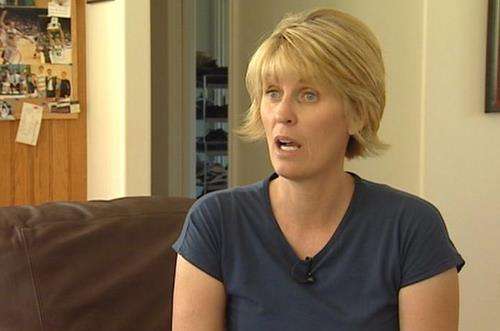 Chris was badly beaten and suffered a stab wound to the back. But both he and Ferguson were released to the mission home today.
Alisa doesn't know why the men attacked her son, but she thinks the motive may have been something other than religion. "They said they think they targeted Chris because he's such a big guy," she said.
The 6-foot-9-inch tall teen played last season as a freshman at BYU before leaving for his mission.
Alisa says her son has accomplished a lot, and the attack won't set him back. "He's not out for revenge. He's got a job to do out there, and that's really all he's worried about," Alisa said.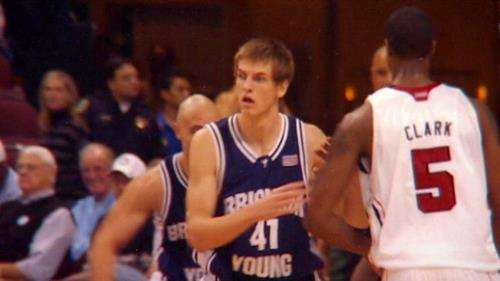 BYU basketball coach Dave Rose said, "I have had the opportunity to speak with Chris' family about what happened and share my feelings and concerns for the well-being of both Chris and one of his fellow missionaries.
"It's a very unfortunate situation, and my thoughts and prayers are with both families that are dealing with this right now. I know there is some sense of relief that given the nature of the attack no one sustained any life-threatening injuries.
"Chris is a great young man who is proud to be serving his mission. I'm sure he will rise above this and respond in a positive way as he does with everything else in his life."
No one has been arrested, but mission leaders are working with police to find the men.
E-mail: aadams@ksl.com
E-mail: syi@ksl.com
×
Most recent Utah stories