Estimated read time: 2-3 minutes
This archived news story is available only for your personal, non-commercial use. Information in the story may be outdated or superseded by additional information. Reading or replaying the story in its archived form does not constitute a republication of the story.
CALDWELL, Idaho — A man who has been on the run from police has been charged with first-degree murder Tuesday [in the deaths of two Ogden women and a teen](<<a href=>) who were discovered on a property just west of Boise in June, according to a county prosecutor.
"We feel it's a strong case now," Canyon County Chief Criminal Deputy Chris Topmiller said during a press conference Tuesday, noting new undisclosed evidence leading to the county filing charges.
With the charges, a homicide warrant has been issued for Gerald Michael Bullinger, 60, in relation to the deaths. The man remains at large, though his vehicle was found in Wyoming near Teton National Park on July 17.
The announcement of murder charges came as authorities formally identified two bodies discovered on a property owned by Bullinger as Nadja Medley, 48, of Ogden, and her 14-year-old daughter, Payton Medley.
Canyon County coroner Vicki DeGeus-Morris said the two were identified through DNA testing. Their bodies were found along with Bullinger's wife, Cheryl Baker, 56. Baker's remains were identified on June 30 through dental records.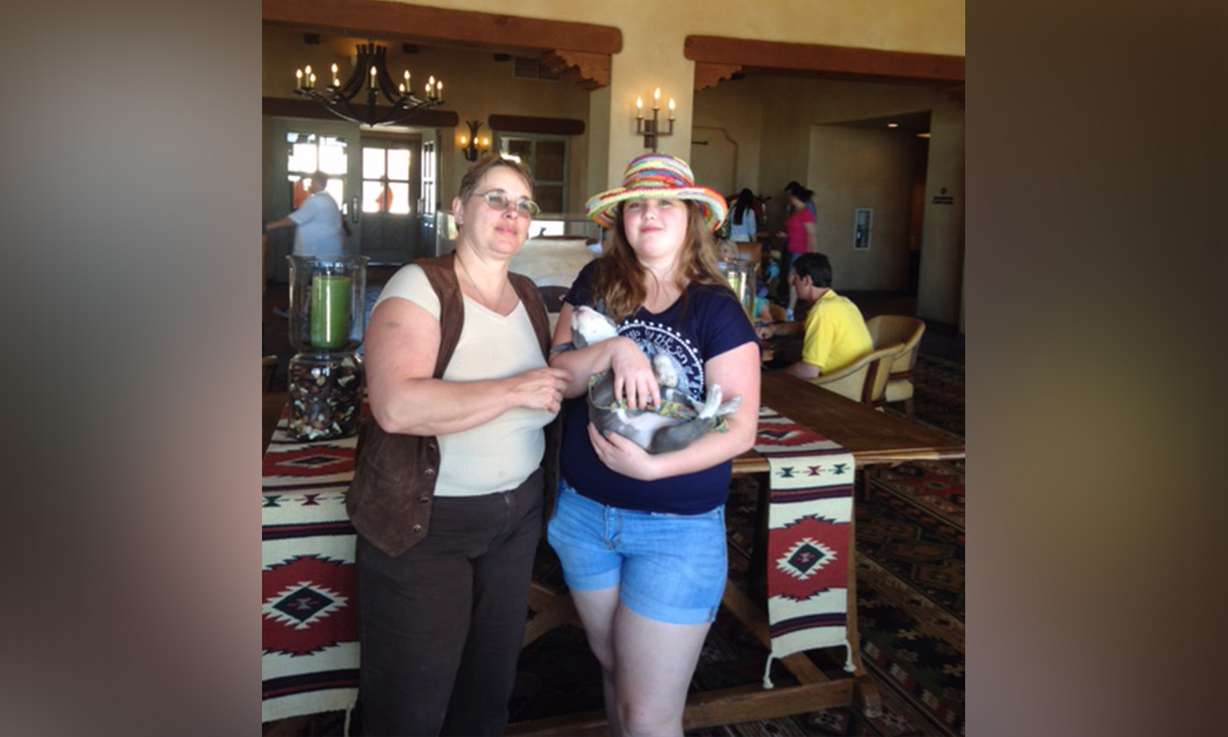 Authorities believe each individual died by a single gunshot wound, Canyon County Sheriff Kieran Donahue said. However, an official cause of death was not announced Tuesday.
DeGeus-Morris said a time of death for the victims has not yet been established for all three but officials have narrowed it down. The bodies were found "badly decomposed" and Donahue said it appears each died "weeks" before they were discovered.
Donahue said the department hasn't made any ground in locating Bullinger or a motive for the shooting deaths. He said Bullinger "definitely knew" Medley and her daughter, though he did not know if the Medleys knew Baker.
"Only Mr. Bullinger knows the true motive of this crime," Donahue said. "We continue to work leads literally every day ... and our collaborative agencies in basically a tri-state area at the bare minimum. Those agencies and we continue to run that information down. Unfortunately, at this point, we don't know where Mr. Bullinger is.
"Hopefully we can find Mr. Bullinger and bring this thing to a close," Donahue added.
Bullinger is 6 foot 1 inch tall and weighs about 240 pounds, and Donahue said Bullinger is considered "armed and dangerous." He was last seen in the Ogden area about June 11.
Anyone with any information about Bullinger's whereabouts is encouraged to call local law enforcement or the Canyon County Sheriff's Office at 208-454-7510.
×
Most recent Utah stories