Estimated read time: 3-4 minutes
This archived news story is available only for your personal, non-commercial use. Information in the story may be outdated or superseded by additional information. Reading or replaying the story in its archived form does not constitute a republication of the story.
SALT LAKE CITY (AP) — Utah basketball coach Larry Krystkowiak isn't a fan of the narrative that the Utes will have "so many new guys" next season but there's no question there will be a significant transition after the team lost four of its top six scorers from the 2016-17 season.
Utah has begun practicing in anticipation of a 10-day European tour beginning Saturday that includes three games and visits to Barcelona and Paris. The trip will be a good development opportunity for a roster that will have four new starters and five newcomers, including a redshirt freshman. Virtually everyone could have bigger roles.
"If we didn't have a new guy, this would still be valuable," Krystkowiak said. "We're not going to do the same things. We don't have a system that we recruit players to and do the same thing each year. But we try to bring in the best players, put them all together and put them in a position where they can be successful. So that's a different challenge with this group."
The Utes lost last season's leading scorer, Kyle Kuzma, to the NBA draft, where he was selected No. 27, and starting point guard Lorenzo Bonam to graduation. Guards Devon Daniels and JoJo Zamora transferred. They had 46 starts between them.
The new faces will include graduate transfer Justin Bibbins from Long Beach State and freshmen Christian Popoola, Donnie Tillman and Brooks King. Popoola and Tillman were three-star recruits, according to 247Sports. Fans will also get their first glimpse of redshirt freshman Chris Seeley.
Senior center David Collette is the leading returning scorer (13.6 points) and rebounder (5.1) and guard Sedrick Barefield is back after averaging 9.0 points in 23.7 minutes per game.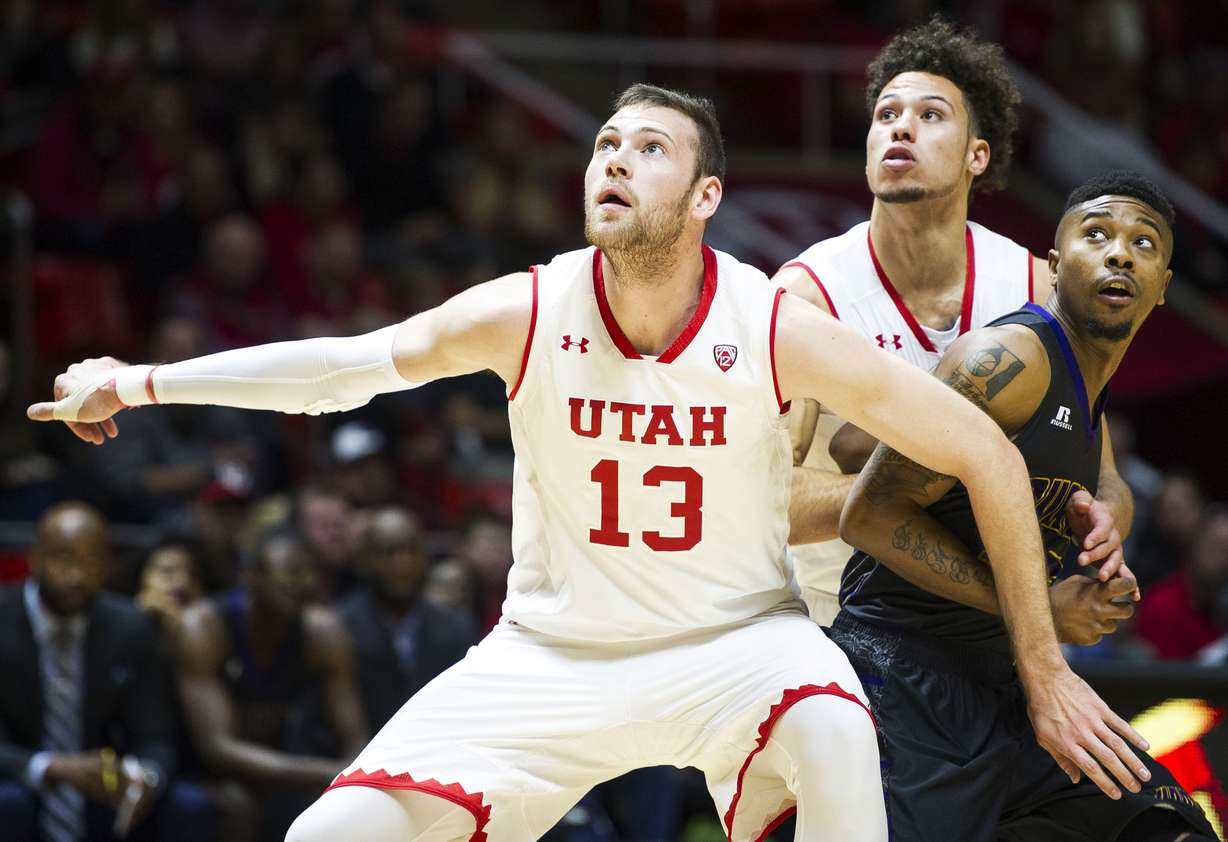 The rest of the rotational players from last season are all vying for increased playing time and responsibilities.
"(This) is the baby-steps part of that role development," Krystkowiak said. "It's just an added bonus. The more data you can get (the better). Whether it's numbers that we keep track of in practice (or) visual data that you see what guys can do or can't do. Whatever we can do to get a little better. Role development is a big part of it."
The Utes will spend the first five days in Barcelona sightseeing and playing games against Sant Julia All-Stars and Dax Gamarde Basket. Then they head to Paris to take in the city and play a game against a yet-to-be-named team. Utah is one of several Division I teams headed to Europe this fall, including Indiana, Kansas, Tennessee, North Carolina State, Iowa and Clemson. Texas, TCU, Oklahoma and Wisconsin are all taking trips to Australia.
The visits abroad are beneficial life experiences and a chance for teams to bond but Barefield is focused on the court and seeing how they play as a team.
"Figuring out what guys like to do, where they like to be," Barefield said. "We get to do that in practice, but it's a little different when we play against different competition. We know we have to handle business. ... When we get there it's going to be business, for sure."
___
For more college basketball: http://collegebasketball.ap.org and https://twitter.com/AP\_Top25
Copyright © The Associated Press. All rights reserved. This material may not be published, broadcast, rewritten or redistributed.
×
Photos
Most recent Sports stories