Estimated read time: 2-3 minutes
This archived news story is available only for your personal, non-commercial use. Information in the story may be outdated or superseded by additional information. Reading or replaying the story in its archived form does not constitute a republication of the story.
SALT LAKE CITY — A former Duchesne County sheriff's K-9 died Tuesday after suddenly losing her eyesight and the ability to walk.
Q, one of two K-9s with the sheriff's office, was diagnosed with "a fast-acting, very aggressive form" of terminal cancer earlier this summer, according to her handler, Duchesne County Sheriff's Cpl. Morant Harrison. She was medically retired from the sheriff's office last Friday.
Shortly after she was retired, Q lost sight in her remaining eye and could no longer walk, a press release states. Her deteriorating condition prompted the sheriff's office to euthanize Q on Tuesday.
The 2-year-old German Shepard underwent emergency surgery earlier this summer to remove her right eye where the cancer was found.
The veterinary specialist who treated Q gave her a few months to live and gave Harrison a list of symptoms to help him know when Q's cancer returned and was causing her pain.
"I've been deeply touched by the outpouring of support from people in Duchesne County and beyond following our announcement of Q's cancer diagnosis," said Sheriff David Boren. "The support and offers of assistance we've received in the past four days have helped sustain Cpl. Harrison and his family during this difficult time, and have been a huge comfort to the men and women of the sheriff's office."
Q was buried with honors Tuesday evening on Harrison's farm in a casket built by inmates who are enrolled in the Building Trades program at the Duchesne County Jail.
"My wife and kids are very sad right now," Harrison said in a statement last week. "And I'm not taking it too well, as you can imagine."
Q was a very social dog, he said, unlike some police K-9s. She was never muzzled when Harrison took her to area schools, he said. Whenever Q was off-duty, Harrison's four children enjoyed playing with her.
"She's never shown any aggression unless I've given her a command," Harrison said. "She's made it very easy to be a handler."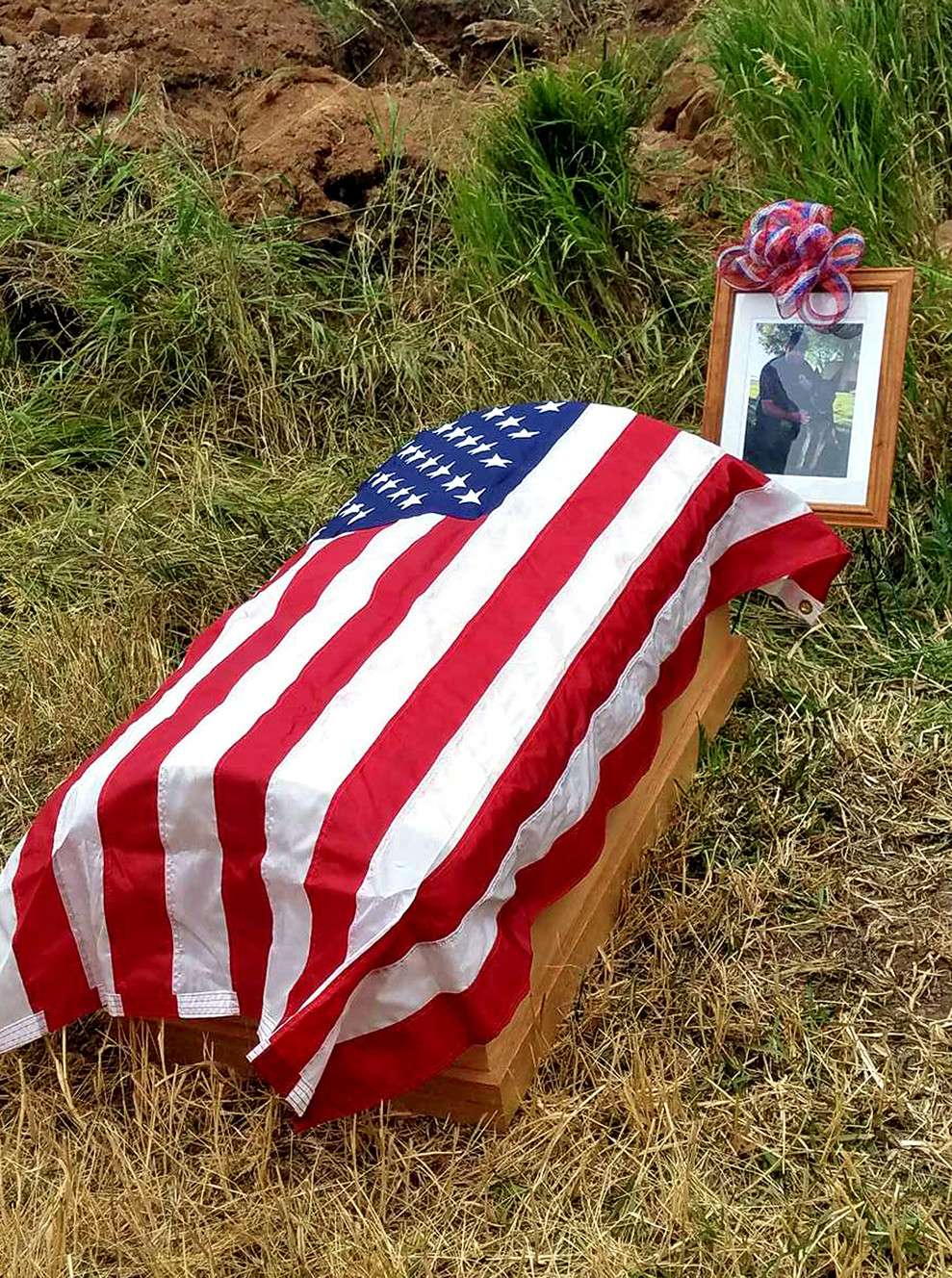 The lone K-9 working at the sheriff's office is Kimber, handled by Sgt. Jared Harrison. A new K-9 can cost up to $10,000, not including equipment and training costs for the handler.
Q's is the third K-9 death over the past few weeks. Two other police K-9s in Utah died earlier last month.
On July 6, Dingo, a 7-year-old Belgian Malinois with the Unified Police Department, was shot and killed while helping the U.S. Marshals Service take a violent fugitive into custody.

Three days earlier, Endy, an 8-year-old Belgian Malinois with the Cache County Sheriff's Office, died from heat exhaustion after investigators say his handler left him in the back of a patrol vehicle in direct sunlight for nearly 12 hours.
×
Photos
Most recent Utah stories