Estimated read time: 4-5 minutes
This archived news story is available only for your personal, non-commercial use. Information in the story may be outdated or superseded by additional information. Reading or replaying the story in its archived form does not constitute a republication of the story.
SALT LAKE CITY — Utah's football program has several core values and a list of rules the players are expected to keep, with one of them being no DUIs.
The team's best receiver was arrested last month on a misdemeanor charge of driving under the influence. And yet Darren Carrington is practicing with the team and not expected to miss any games.
The catch, so to speak, is the arrest came when Carrington was a member of the Oregon football team. Police in Eugene have said Carrington was arrested after hitting a pole at a McDonald's restaurant at 3:15 a.m. on July 1. In addition to DUI, Carrington was cited for careless driving and making an improper turn.
Two weeks after the incident, first-year coach Willie Taggart dismissed Carrington from the team. As a graduate transfer, Carrington soon after joined the Utes for his last season.
Less than one week into training camp, the 6-foot-2 senior already has established himself as the best receiver on a team that has lacked an impact player at that position the last several years. Carrington, whose 17-yard touchdown reception in the final seconds helped beat the Utes last season, has 112 career catches for 1,919 yards and 15 touchdowns.
"He's a special talent," coach Kyle Whittingham said after Utah's fourth practice. "He can go up and get the contested ball. He's got great body control and makes the acrobatic catch up the field."
But what about the team rules?
After vetting Carrington's character, Whittingham and athletic director Chris Hill believe the player deserves a second chance. Whittingham said Carrington hails from a strong, two-parent household. His father played eight years in the NFL and has worked as a marriage and parent pastor for a San Diego church.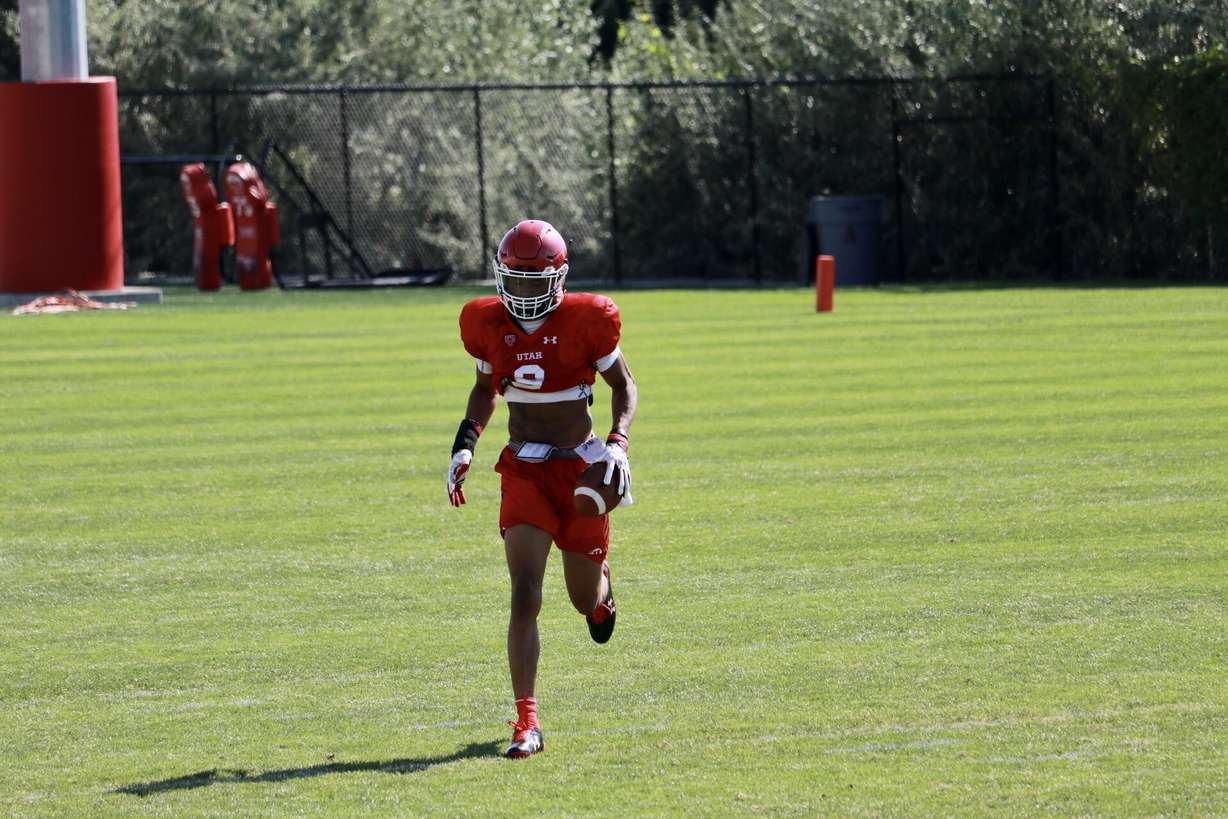 "In my estimation, he's a good person, a good kid who's done some dumb things," Whittingham told 97.5-FM and 1280-AM The Zone sports radio. "He knows that; he'll readily admit that, but this is a chance for him now to get back on track and hopefully have a good ending to his career."
In a different circumstance, maybe Carrington could have received a penalty and stayed at Oregon, a recent national championship contender that bottomed out last season at 4-8. But Taggart, who had public relations gaffes shortly after taking over, had to quickly establish credibility in the community with his new regime.
"For us, we had rules and all of our guys understood our rules," he said. "They all know when you break a rule there's consequences behind it. But they all knew the expectations.
"It was unfortunate that it happened the way it did, but we weren't going to sweep anything under the rug. We were going to hold everyone accountable to do the things we asked them to do and they said they wanted to be a part of."
Related:
So now Troy Taylor gets a Christmas present in the summer. Aaron Roderick, Utah's play caller on offense the last two seasons, had no player the caliber that the new offensive coordinator will have this season in Carrington.
Hired to ignite a stagnant offense that cost Utah a chance to win the Pac-12 South Division, Taylor comes in with a reputation as an offensive guru. His excitement already is obvious.
In the short time together, Taylor has called Carrington a model teammate and citizen.
"He's been great," Taylor said. "He's just been a pleasure. He's a bright kid. He's positive and he's a really hard worker."
Whittingham, who always handles player discipline on an individual basis, knows Carrington will have a short leash during his brief tenure with the Utes. His tremendous talent won't matter if any problem arises.
"He's a tailor-made fit for Troy Taylor's offense," Whittingham said. "He's a guy that will fit perfectly into what we're going to be doing. It's a perfect opportunity for him. Now how he'll handle it is up to him."
---
×
Photos
Related stories
Most recent Sports stories