Estimated read time: 4-5 minutes
This archived news story is available only for your personal, non-commercial use. Information in the story may be outdated or superseded by additional information. Reading or replaying the story in its archived form does not constitute a republication of the story.
COVE FORT, Millard County — Tucked away in rural Utah stands Cove Fort, once needed for protecting travelers during a war. However, the structure was never used for that and instead became a way station for pioneers traveling to and from southern Utah to Utah's then capital, Fillmore.
Now 150 years later, it's a tourist spot owned by The Church of Jesus Christ of Latter-day Saints that stands near the area where I-15 and I-70 merge. It's a remote location that draws in more than 70,000 visitors each year, according to Elder Richard and Sister Louise Crosby, who were called to serve as LDS missionaries at the Cove Fort Historic Site in 2016.
The missionary assignment came just in time for the sesquicentennial anniversary of the fort.
"We're trying to do something special this year because of that," Elder Crosby said. In April, the Cove Fort Historic Site celebrated the 150th anniversary of Cove Fort builder Ira Hinckley's arrival to the area by giving gifts to the 150th visitor on one day that month.
Now the historic site is gearing up for its annual Cove Fort Days, which will be held on Aug. 4-5. This year's free celebration will include a performance by the Southern Utah Heritage Choir and Clive Romney, who is a storyteller, songwriter and singer of Utah history. There will also be a pioneer heritage arts group demonstrating pioneer skills and crafts, and offering wagon and stagecoach rides.
"It's a good time for families to come and visit," said Sister Crosby, whose great grandfather helped build the fort. "It'll be an exciting time for the fort and an exciting time for those who visit."
Cove Fort was built in 1867 by Hinckley, a blacksmith who had been living in Coalville. It was built at the request of former LDS Church President Brigham Young to serve as a way station between Fillmore and its closest southern Utah town, Beaver.
It was an area known to Young after he ventured into southern Utah in 1849. President Young, Parley P. Pratt and a group of 50 men passed by Cove Creek during the exploration and the area was recommended for a future community. As towns settled in nearby areas, the men ventured through the creek area often.
The first settlers of the area were Charles and Eleanor Willden, who had moved to Cedar City in 1852 after being called to the Iron Mission by President Young. After their mission ended in 1859, they purchased 160 acres in the Cove Creek area and built an adobe house. Their homestead was eventually attacked during the Black Hawk Indian War in 1865, and the Willdens moved to Beaver.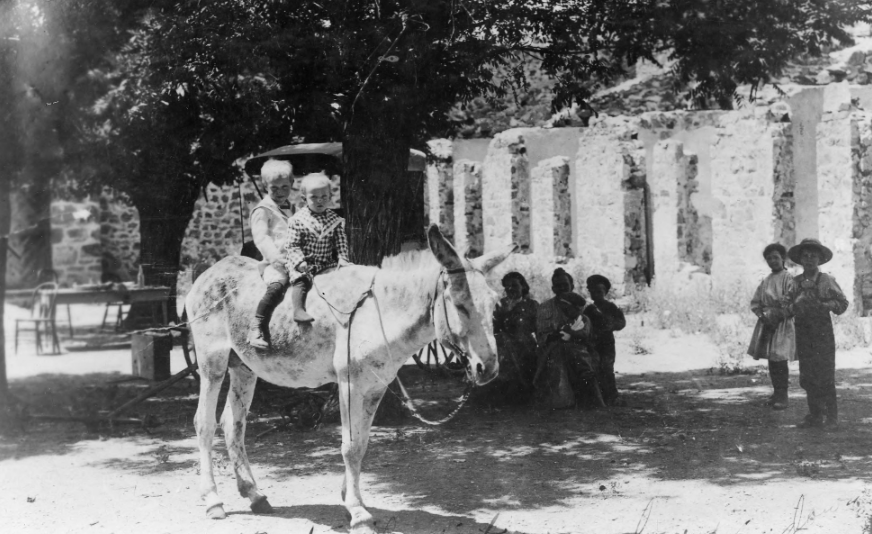 Two years later, on April 12, 1867, President Young sent a letter to Hinckley asking him to move from Coalville in Summit County to Cove Creek to construct a new fort in the area. Hinckley left his home five days later and traveled 220 miles to the location.
He arrived on April 29 that year, and the fort was completed seven months later and his family joined him after it was built. Over that time, a group of workers constructed the fort using black volcanic rock and limestone. The fort walls were built 100 feet long, 18 feet high and 4 feet thick (tapering by 2 feet at the top) to protect the building from any further attacks in the Black Hawk Indian War.
The fort never ended up being attacked, although one person was shot at the structure. Bryant S. Hinckley, the father of former LDS Church President Gordon B. Hinckley, was accidentally shot by his brother when he was about 10 years old.
"I think Bryant used to kind of — I think he was almost a little bit proud that he was the only person shot at the fort," Elder Crosby said, with a chuckle.
The fort inside the walls contained 12 rooms that were used for business, entertainment and living. A barn outside the walls was one of the largest in Utah at the time and was used to house animals and equipment.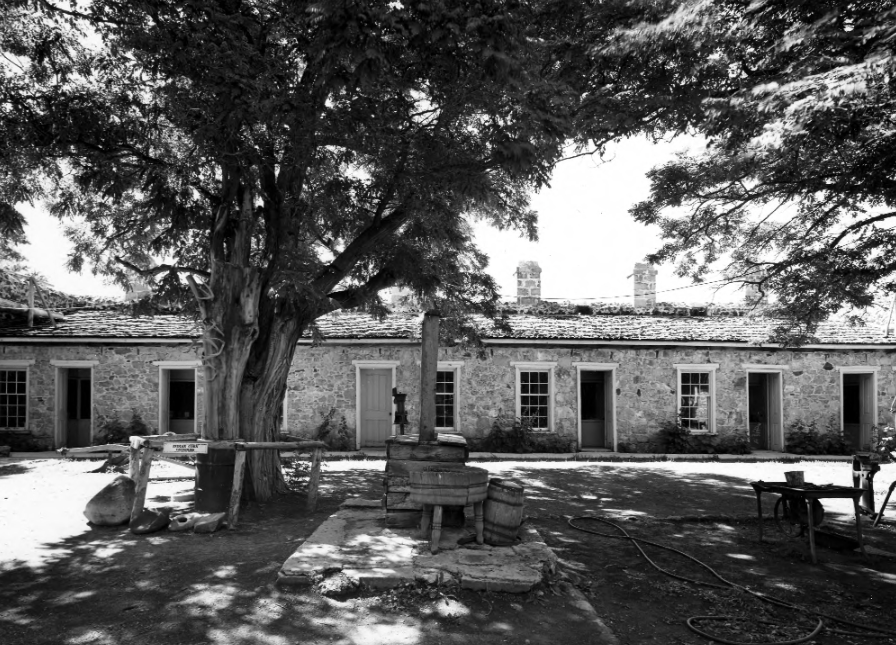 The Hinckleys managed the fort until 1877 when Ira was called to be the Millard stake president (a man who oversees several LDS congregations in a specific area) and the family moved to Fillmore. Eventually, the fort was leased out by the LDS Church to families. In 1911, it was sold to a family who had been residing there since 1904.
In 1988, descendants of the Hinckleys purchased the fort and donated it to the LDS Church, which currently runs operations of the fort. It is now primarily used as a historic location with tours available.
For Sister Crosby, working at the Cove Fort Historic Site is extra special, given her family history at the fort.
"It's been a thrill," she said. "At the same time, I feel a little bit of pressure to measure up. It's a sweet family heritage that we've been blessed with and we want to add to that."
×
Photos
Most recent Utah stories