Estimated read time: 2-3 minutes
This archived news story is available only for your personal, non-commercial use. Information in the story may be outdated or superseded by additional information. Reading or replaying the story in its archived form does not constitute a republication of the story.
FRUIT HEIGHTS — A homeowner in Fruit Heights fears his house may slide after floodwater caused a retaining wall to collapse Wednesday.
It's the second section of that wall — which spans five homes — to crumble in 10 months. A lawsuit is pending over the portion of the wall that collapsed in October. But now homeowner Brent Call is trying to figure out what happens next.
Call said his wife went to their basement Wednesday morning and screamed after discovering 9 inches of water.
"I was like, 'Oh no. What happened?'" Call said.
It was raining outside, but inside water was "gushing out of the toilet, splashing over the edge," Call said.
Twenty minutes later, he heard the retaining wall outside collapse.
"I went to the back, and the rock wall had completely fallen," he said.
Attorney Ted McBride, who already has a pending lawsuit against the city and homebuilder, said he knew there would be an incident with the wall before anyone even called him
"When I woke up (Wednesday) morning to that heavy rain, I knew something happened down here," he said. "I came running down here before anybody called me."
McBride said the wall was built in 2006 without proper drainage and soil compaction, according to some research he's done on the wall.
The city has filed to dismiss the lawsuit, claiming it's too late to sue them and that they're not at fault, according to McBride.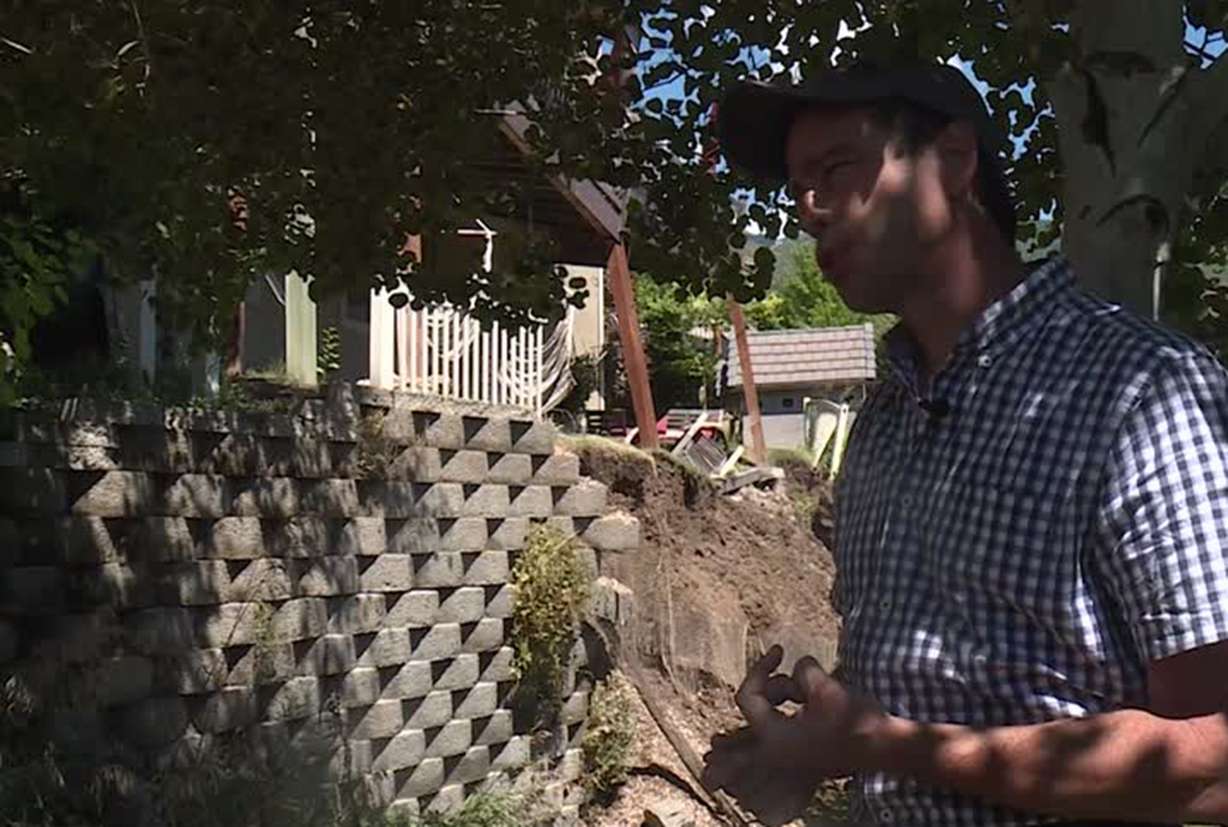 The city manager, who would not do an on-camera interview, told KSL he's working with insurance representatives and engineers to determine the cause and what the city can do.
He told KSL he could not talk about the history of the wall because of the lawsuit. McBride said the city should hold the builder responsible.
In the meantime, Call said he fears for the unknown.
"Are we going to be able to come back here?" he said.
Call and another homeowner whose basement flooded Wednesday are eager to find out how much help they can expect from the city while a lawsuit is pending. But for now, they're left waiting without any answers.
×
Photos
Most recent Utah stories