Estimated read time: 4-5 minutes
This archived news story is available only for your personal, non-commercial use. Information in the story may be outdated or superseded by additional information. Reading or replaying the story in its archived form does not constitute a republication of the story.
SALT LAKE CITY — The most efficient action that could be taken to reduce traffic-related fatalities, which broke the 40,000 count in 2016 for the first time since 2007, couldn't be more straightforward.
Remove humans from the equation.
According to the National Highway Traffic Safety Administration, drivers are responsible for 94 percent of all crashes. And of these, 41 percent are attributable to a driver's inattention, internal and external distractions and inadequate surveillance. Another 33 percent of accidents occur because of driver decision errors, like driving too fast for conditions, performing illegal maneuvers and making operational misjudgments like how much gap to leave and/or how fast a nearby vehicle is traveling.
Autonomous vehicles are being engineered to never make these types of mistakes and, thanks to Uber and Google, are already sharing the roads with human-piloted vehicles in test trials in a handful of states. Researcher David Galland predicts there will be 10 million autonomous cars on the roads in a decade, but it will take signficantly longer to replace the 1.4 billion vehicles now plying the planet with the new, Jetsonian models.
In the interim, human operators can get a taste of the driverless future with a slate of driver-assist technologies that have become de rigueur on top-of-the-line passenger vehicles and, in typical auto industry fashion, are steadily making their way down to more mid-priced models. These computer-controlled niceties include "smart" or adaptive cruise control, lane-departure warning/correction, collision avoidance/alert systems, blind-spot warning/correct and self-parking. Even a cursory review of how these new auto accessories are labeled and described by various manufacturers reflects a wide disparity in naming, description and, ultimately, their various levels of functionality.
What's the difference between smart cruise control, intelligent cruise control and adaptive cruise control?
That's the kind of question on the mind of University of Utah psychology researcher Kelly Ann Funkhouser, a doctoral candidate whose work is exploring how to identify new driver-assist technologies with terms that are accurate, informative and help avoid dangerous driver misinterpretations.
Funkhouser said studies looking at some of the top vehicle models that come equipped with driver-assist systems have shown that few of the owners understand the capabilities of the features.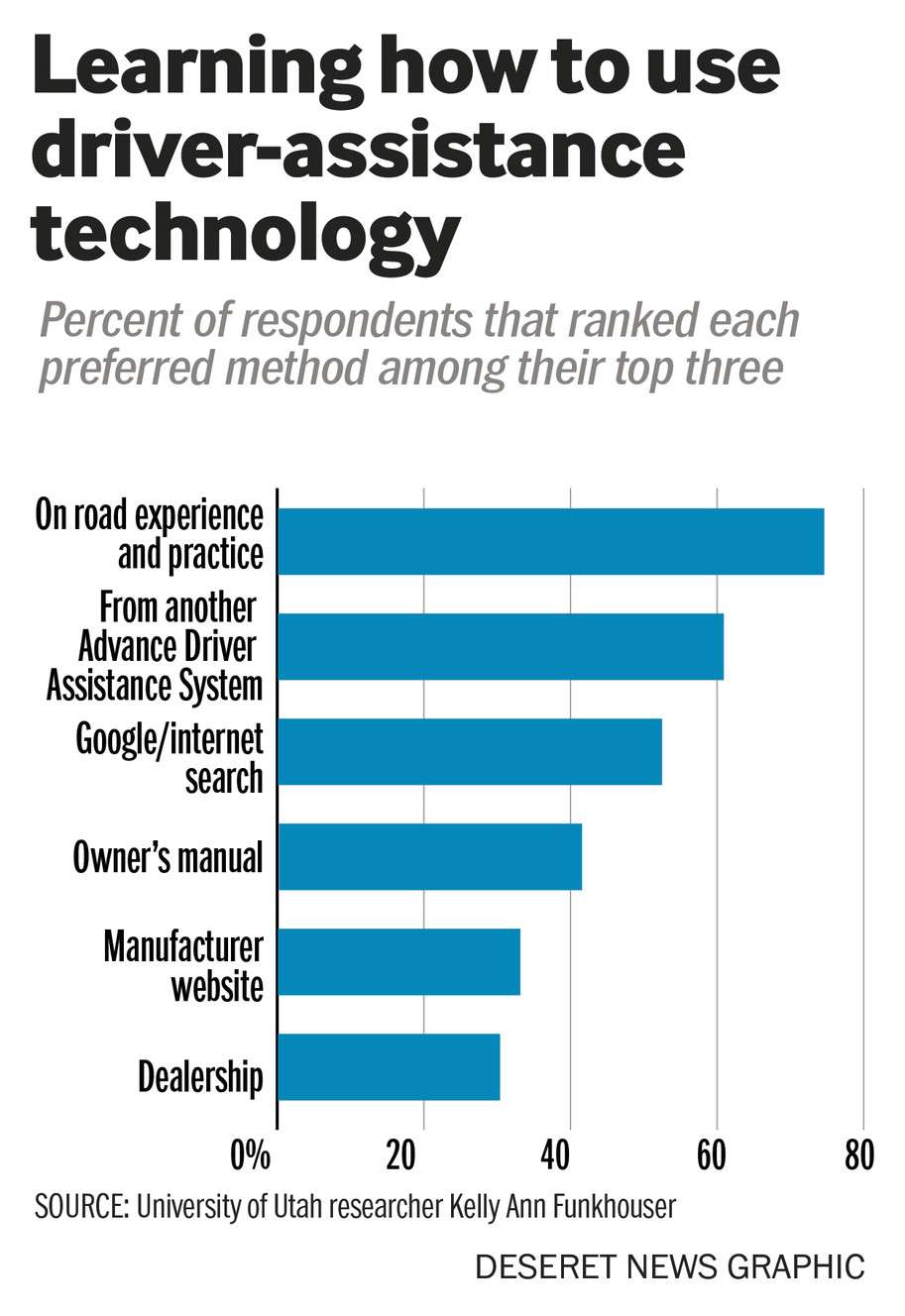 "Pretty much no one understands the technology based on what these manufacturers are calling it," Funkhouser said. "And that lack of understanding can lead to interactions between the driver and the feature that has negative outcomes."
Funkhouser said some of the wide disparity in terminology being used to label new driver-assist systems can be attributed to marketing efforts to distinguish those features for each manufacturer.
"I totally understand these kinds of marketing and branding efforts ... they are important to the OEMs and they need to be considered," Funkhouser said. "But, that can still be accomplished by branding a package or system, but still using a standardized term for the individual features."
The path to identifying terms for driver-assist technologies that don't mislead drivers and could become standard labels in the future is informed by Funkhouser's specialty in human factors research.
"We're working to understand how normal people behave and interact with these technologies," Funkhouser said. "If we create a common terminology, the safety benefits of the technology may be realized, but right now they may be having a harmful effect."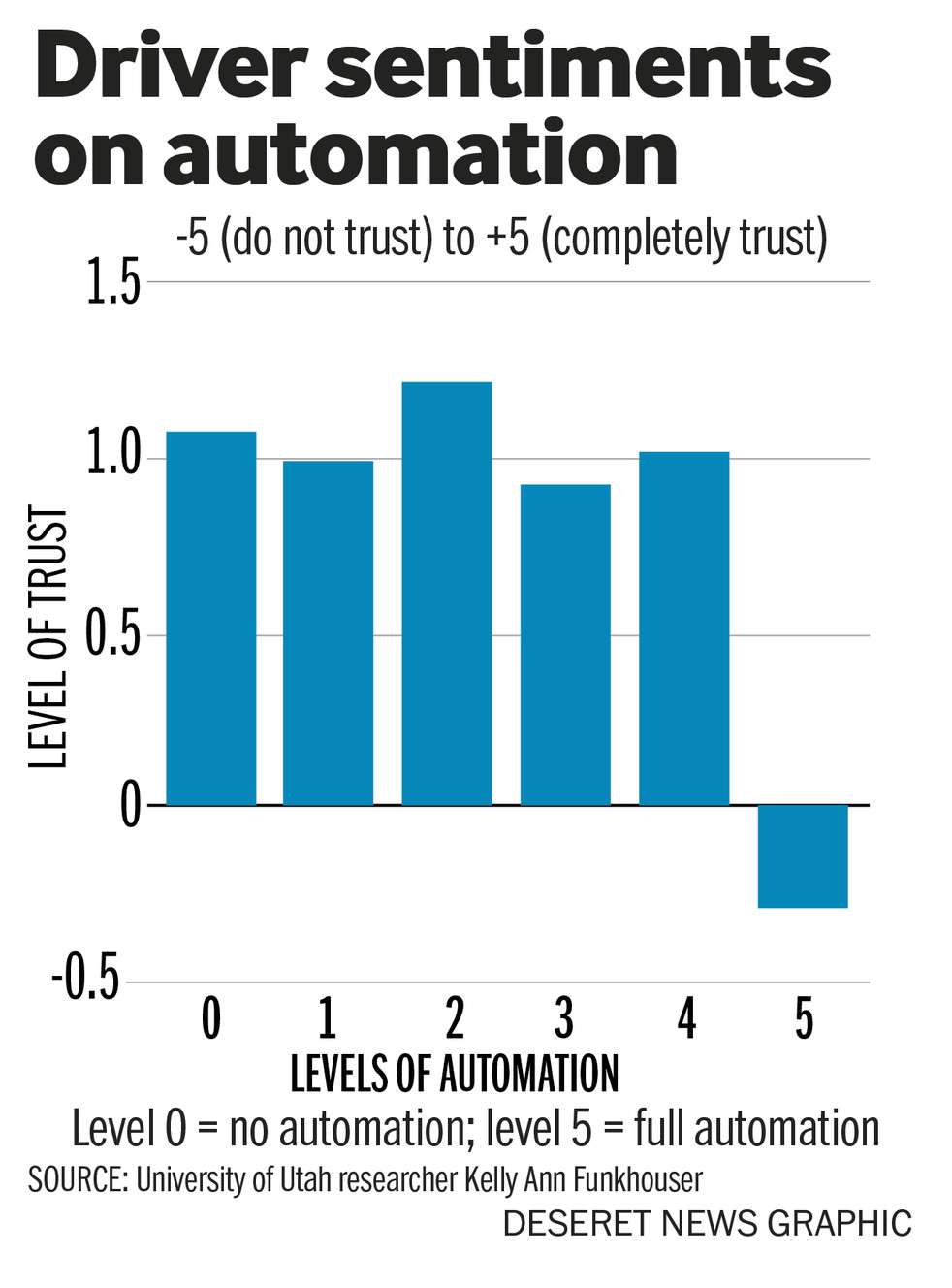 Funkhouser's human-factor approach draws insight from drivers, both those who own vehicles with driver-assist features and those who don't, with inquiries exploring what drivers think the feature can/should do and what terms best describe that funnction. Working from a user-focused base, and screening for words that may have alternate connotations, helps lead to identifying terms that are not only clear, but actually help teach the user exactly what a particular feature really does.
And that, Funkhouser said, helps minimize negative impacts from the weakest link in the vehicle operating system — the human.
"These technologies truly are better than humans," Funkhouser said. "They don't get drowsy, they don't text and they're not intoxicated.
"But, if we're misusing them due to a lack of understanding, that in itself can become a new source of problems."
Funkhouser's research into driver-assist systems terminology is ongoing. Interested individuals can participate by visiting their research website.
×
Photos
Most recent Utah stories