Estimated read time: 4-5 minutes
This archived news story is available only for your personal, non-commercial use. Information in the story may be outdated or superseded by additional information. Reading or replaying the story in its archived form does not constitute a republication of the story.
OREM — With seconds left on the clock, Madeline Black flung a few final seasonings onto her plate of truffle-scented duck roulade, her fingers flying.
"Time! Call it," a timekeeper shouted in the background. Black finished mopping up the four plates in front of her and stepped back from the counter.
"It was not my best run through," the 19-year-old Provo native admitted afterward. "I was actually pretty bummed when I finished because a couple of the pieces weren't quite perfect."
But despite her concerns, Black was named the national Student Chef of the Year at a national cooking competition last week.
"It was an amazing experience. This whole time preparing for the competition, I'm working with chefs, and I'm learning," Black said.
The American Culinary Federation Cook. Craft. Create. convention was held in Orlando, Florida, on July 8-13. Chefs faced off in several national competitions, including the Student Chef of the Year contest.
Black had just finished her freshman year at the Utah Valley University Culinary Arts Institute when she competed at the national competition.
"To actually be there, finally, it was almost a dream," she said. "But as soon as I got in that kitchen, it was all very real."
Each competitor creates their own recipes using an ingredient list given to them just a few weeks earlier. This year, students were required to create four dishes using duck as the main protein.
With help from her chef mentor, Todd Leonard, Black said she created her recipes through lots of trial and error.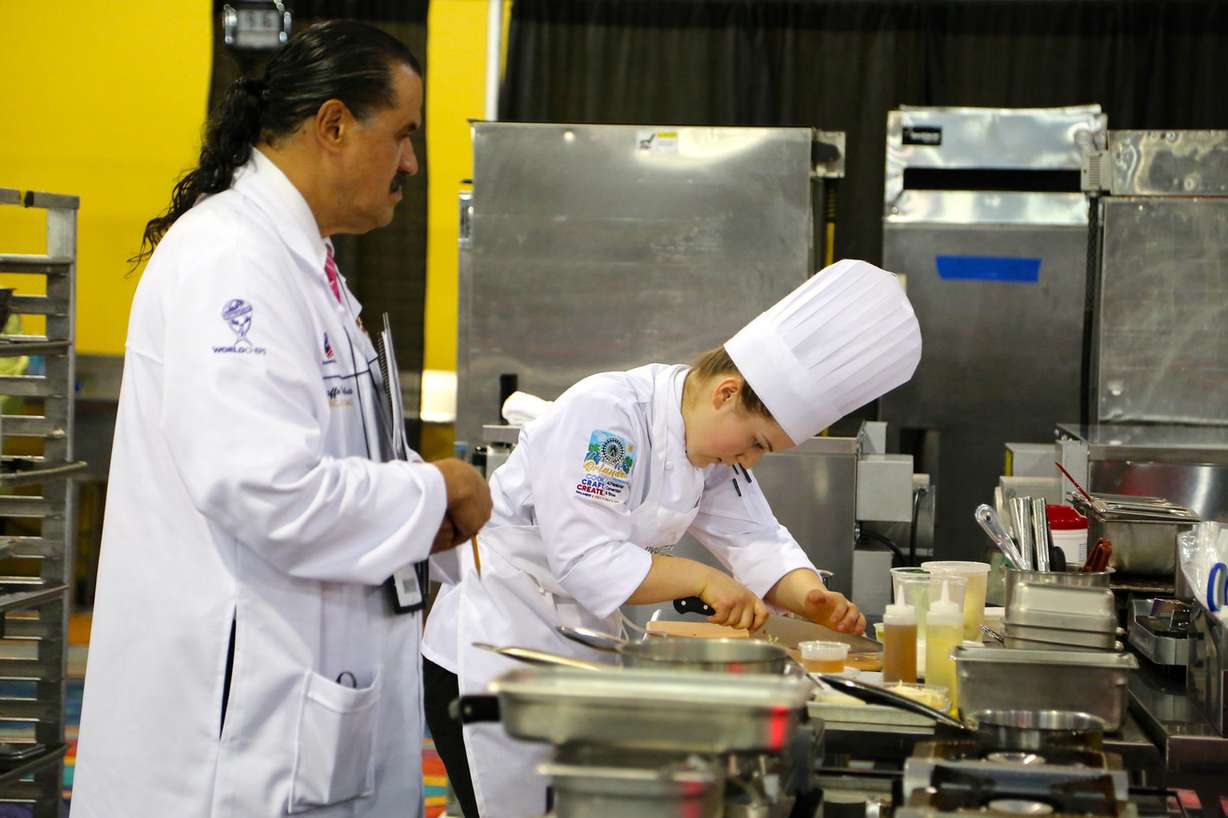 "He would give me ideas, then I would go in the kitchen and I would come up with the recipes and the flavors," Black said. "I've prepared for the last 2 1/2 months, every single day almost, in the kitchen, just getting familiar with duck."
Her winning dishes included truffle-scented duck roulade finished in duck fat, with Utah honey lacquered duck thigh-riblet, pan seared foie gras with port and morel mushroom sauce, along with potatoes gratin, celeriac and pea puree, with rhubarb chutney and summer vegetable medley.
Since the competition required students to bring their own ingredients, Black had lots of luggage to haul to Florida.
"I had suitcases full of equipment and food and a cooler of stuff," she said with a laugh. "So I flew with duck in my suitcase."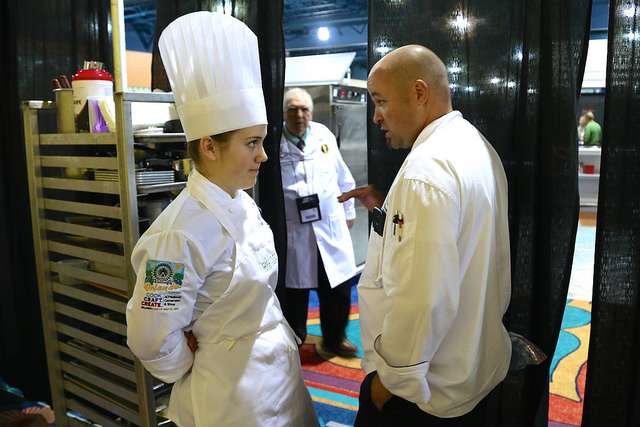 As one of five regional winners, she had 90 minutes to prepare her dishes to impress a team of seasoned chefs.
When she arrived at the competition, officials told contestants there was a problem with the electronic stoves and ovens. They would have to compete using butane burners instead of electric. Luckily, Black had worked on gas stoves before, and she adjusted to the challenge.
"I have been around hundreds of the best up-and-coming student chefs for many years with ACF," said one judge in the university's press release. "I've got to say, Madeline is one the very best I have ever seen. And to be named the best student chef in the country after only one year of training, she has an amazingly bright future in this business."
Black's kitchen chronicle began when she started taking culinary classes at Provo High School. During her senior year, her ProStart cooking team took sixth in a national competition.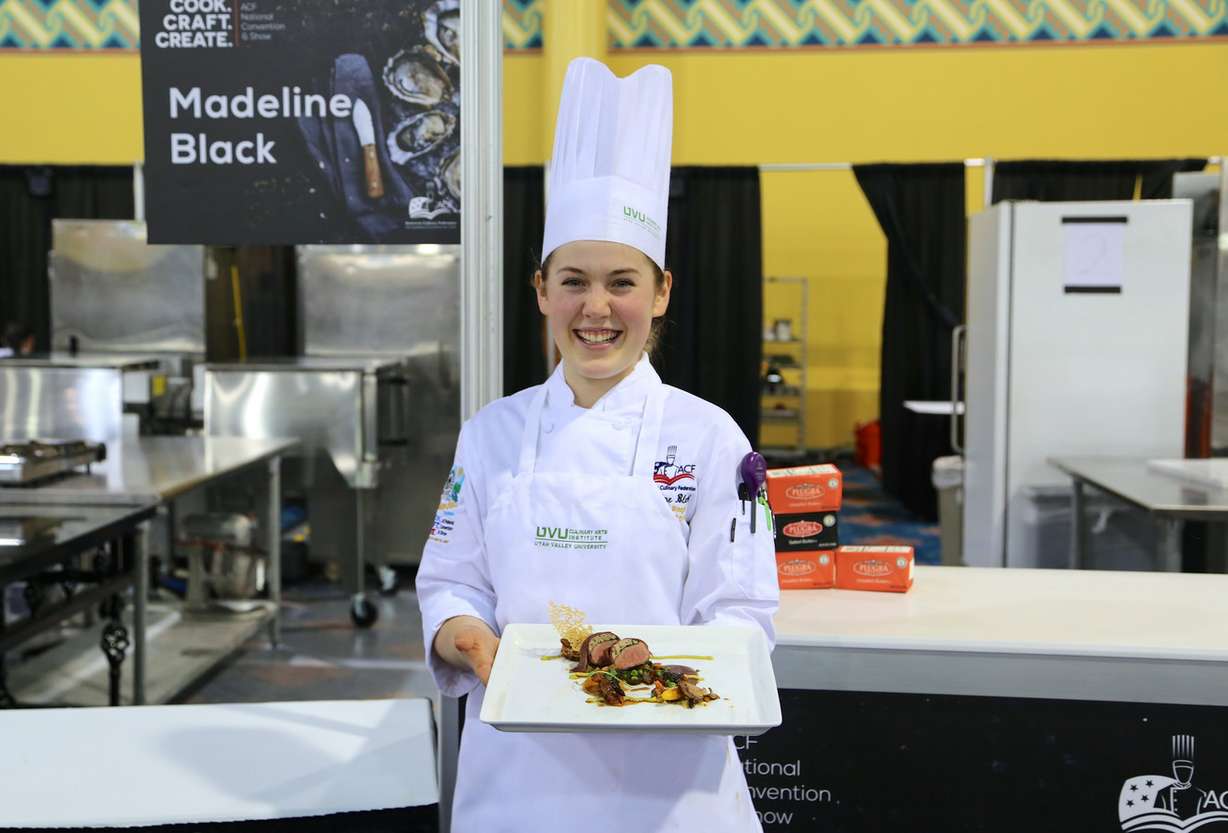 "I've always loved cooking and being in the kitchen," Black said. "As soon as I get into my rhythm, as soon as I do what I've done dozens of time, I definitely get calm. I take the nerves and just put them into speed."
Her mentor said he notices Black's urgency and hunger to win when she cooks.
"Madeline was like a queen bee. She was going a hundred miles an hour," Leonard said. "I think it couldn't have come to a more deserving student. She's worked really hard. She had a goal to win and she made it happen."
After she finishes with her associate degree, Black said she hopes to earn a bachelor's in hospitality management.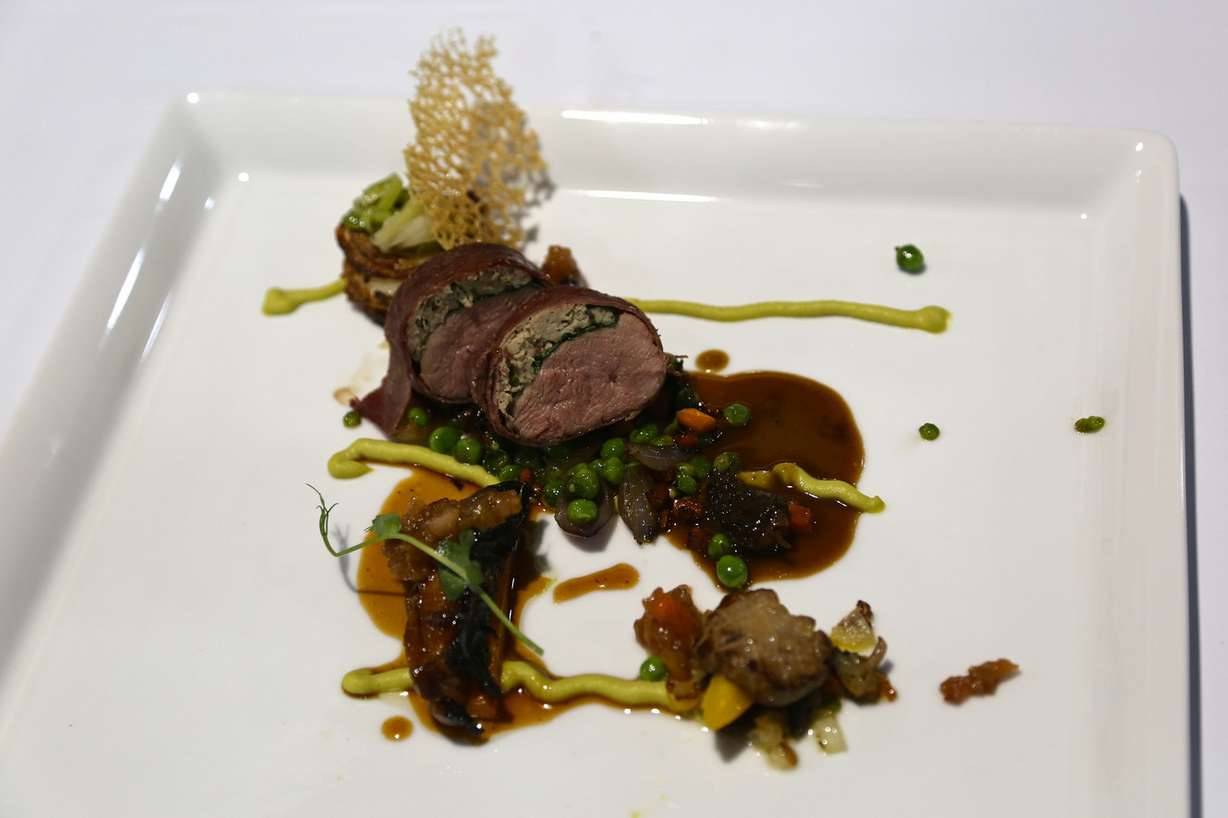 "It was amazing. This competition helped me to really start off my career in a positive way," she said. "It was thrilling."
This isn't the first time UVU has placed in the national convention. Last year, UVU's Michelle Stephenson won the same title, the first in UVU history.
A university student team also competed at nationals this year. The team finished second at the ACF Culinary Knowledge Bowl. It's the second year the team placed at finals, winning the national title last year.
"We're slowly and surely becoming one of the top schools in the nation," Leonard said.
×
Photos
Related stories
Most recent Utah stories