Estimated read time: 2-3 minutes
This archived news story is available only for your personal, non-commercial use. Information in the story may be outdated or superseded by additional information. Reading or replaying the story in its archived form does not constitute a republication of the story.
Editor's note: This article contains graphic medical images in the photo gallery that some readers may find disturbing.SPRINGVILLE — Mirriam Draper never imagined what was weighing down her son's chest. When she found out, she was shocked.
Draper's 19-year-old son, Jotham, who has autism, had been treated for chronic respiratory problems since he was 5 years old.
"He had asthma was what we thought," Draper said.
The Springville High School graduate had always responded well to asthma medications. But last July, his symptoms worsened.
"He had an extremely bad cough and it was getting harder for him to breathe," Draper said.
A chest X-ray showed it wasn't asthma at all. Almost his entire right lung filled with fluid, they thought, and treated him for a bad pneumonia. But antibiotics didn't help and he wound up in the emergency room.
"The ER doctor looked at it and goes, 'That's not fluid,'" Draper said.
Dr. John Mitchell, a cardiothoracic surgeon at Utah Valley Hospital, said it was, "A very large mass that fills the right chest." A tumor so big, it collapsed his lung. The mass was 8 1/4 pounds.
Draper said her response was shock. "Both my husband and I; there was not much to say," she said.
"This is probably the largest chest tumor that I have seen," Mitchell said.
Doctors believe the tumor had been growing for past 13 to 15 years.
Surgeons removed the malignancy and saved his lung. But more bad news came later. "This last December we noticed a lump on his chest," Draper said.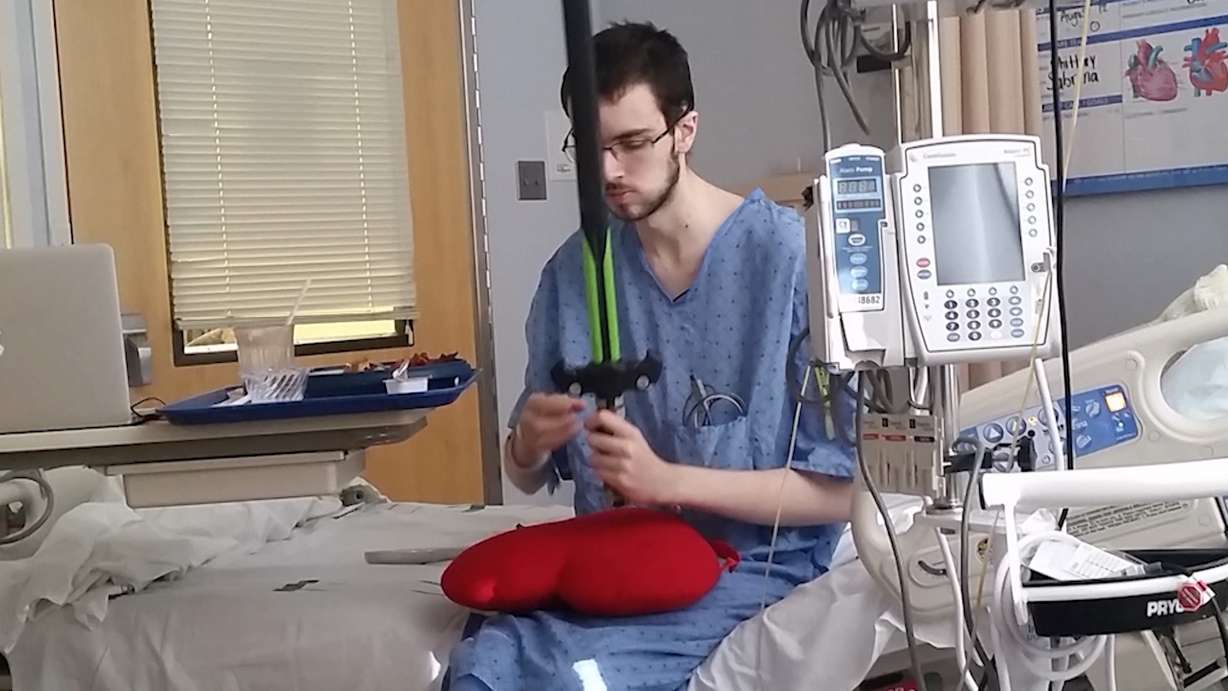 The cancer spread. There are tumors throughout his body, including his pelvis, leg and face. Still, Draper doesn't fault doctors.
"With asthma, they don't take chest X-rays. They don't take chest X-rays for bronchitis, which those are the things we were always taking him to the doctor for."
Draper has stayed amazingly calm. "It's happened. Now we need to just take it one day at a time."
"It's happened. Now we need to just take it one day at a time," she said.
Draper is trying to get her son into a clinical trial to treat the cancer. Despite everything, she remains hopeful.
×
Photos
Most recent Utah stories