Estimated read time: 2-3 minutes
This archived news story is available only for your personal, non-commercial use. Information in the story may be outdated or superseded by additional information. Reading or replaying the story in its archived form does not constitute a republication of the story.
LAYTON — A new, nearly $24 million project is underway that will create a new east-west connection across I-15 between Main Street (state Route 126) and Hill Field Road and clear traffic in downtown Layton.
For some drivers, spending any time at Hill Field Road and Main Street can be a bit frustrating.
"It's terrible," said driver Lorri Rogers. "I avoid this area, usually, because of the way they've designed the traffic."
"The left turns are ridiculous," said driver Allen Brayton with a laugh. "Don't like that part."
Over the last couple of years, the Utah Department of Transportation made some improvements that alleviated some of the congestion in the area with ThrU turn intersections and a new interchange at Hill Field Road. ThrU Turn intersections eliminate long left-turn lights. Instead of turning left at a designated intersection, drivers will move through that intersection and into a "bulb out," or a lane that extends outside the normal traffic lanes where drivers will make a U-turn. From there, drivers will turn right at that intersection where they would have made a left turn.
But construction started earlier this week on a bridge that could help give drivers another option. The project will connect 1425 North on the east with a bridge across I-15 to the existing roadway between Kohl's and the Cutrubus Motors body shop, just north of the Layton Hills Mall.
"That will provide a really smooth way for people to go from the west side of Layton over into the mall area, without further congestion at that interchange and that area right around the mall," UDOT spokesman Vic Saunders said.
The project, which is a combined effort between UDOT and Layton, also includes improvements to the intersection at Main Street and Layton Crossing; Angel Street will become a cul-de-sac on the north side of Main Street; and a new roundabout will be built at 1425 North and Layton Hills Parkway.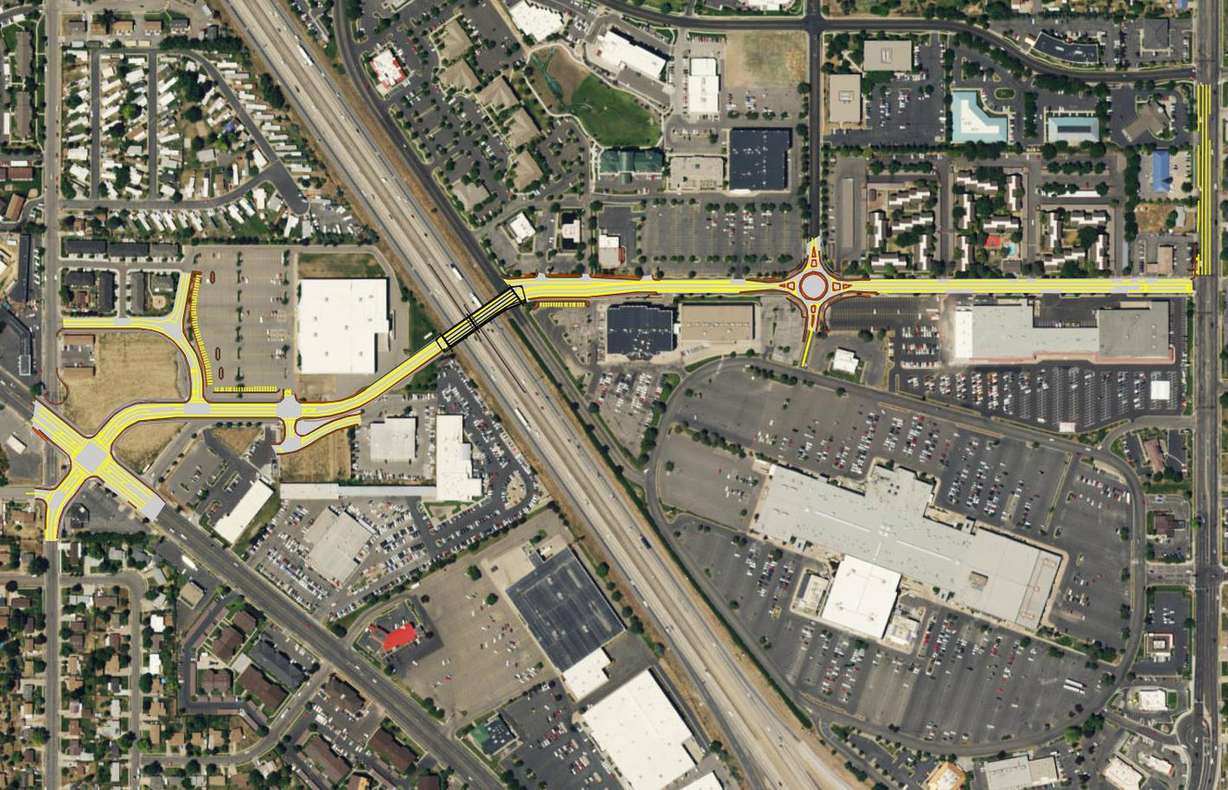 Some people are hoping it will do what it's supposed to.
"I don't know," Rogers said. "If it can help you avoid these intersections, it might help, but like I say, they have to do something because this area is really congested."
"I guess we'll have to wait and see," Brayton said.
It will be some time before drivers will start to see impacts from the construction on I-15, but the hope is to have it all done by around this time next year.
Contributing: Viviane Vo-Duc
×
Photos
Related links
Most recent Utah stories