Estimated read time: 2-3 minutes
This archived news story is available only for your personal, non-commercial use. Information in the story may be outdated or superseded by additional information. Reading or replaying the story in its archived form does not constitute a republication of the story.
ST. GEORGE — A southern Utah couple married 40 years says they have the recipe for a successful marriage. It involves sweating it out together in the gym.
Earl and Pamela Whitaker drive 70 miles round trip twice a week to the LiVe Well Center at Intermountain Healthcare's Dixie Regional Hospital.
For three years, Pamela Whitaker has worked with a trainer and attended exercise classes.
Pamela Whitaker, who is 73-years-old, said, "When you start off on a new exercise and you think, 'You've got to be kidding,' he (the trainer) says, 'Just give it a little while and you'll be able to do it,' and it's true. It's a really good feeling of accomplishment."
"I noticed a change in her that's why I eventually came down and involved myself cause I could see she was making some progress," said 78-year-old Earl Whitaker.
But it did take some persuasion from Pamela.
"Because you know, because he's a man," she said. "You know, I felt that I was in good shape," replied Earl Whitaker.
The Whitakers live on a ranch in New Harmony. Earl Whitaker thought his ranch work was enough exercise.
"There's certain things that you can't replicate just through physical activity alone," said LiVe Well clinical supervisor and Exercise Physiologist Kevin Weston.
Every client enrolled in a LiVe Well program is evaluated and has a personalized workout plan prescribed for them.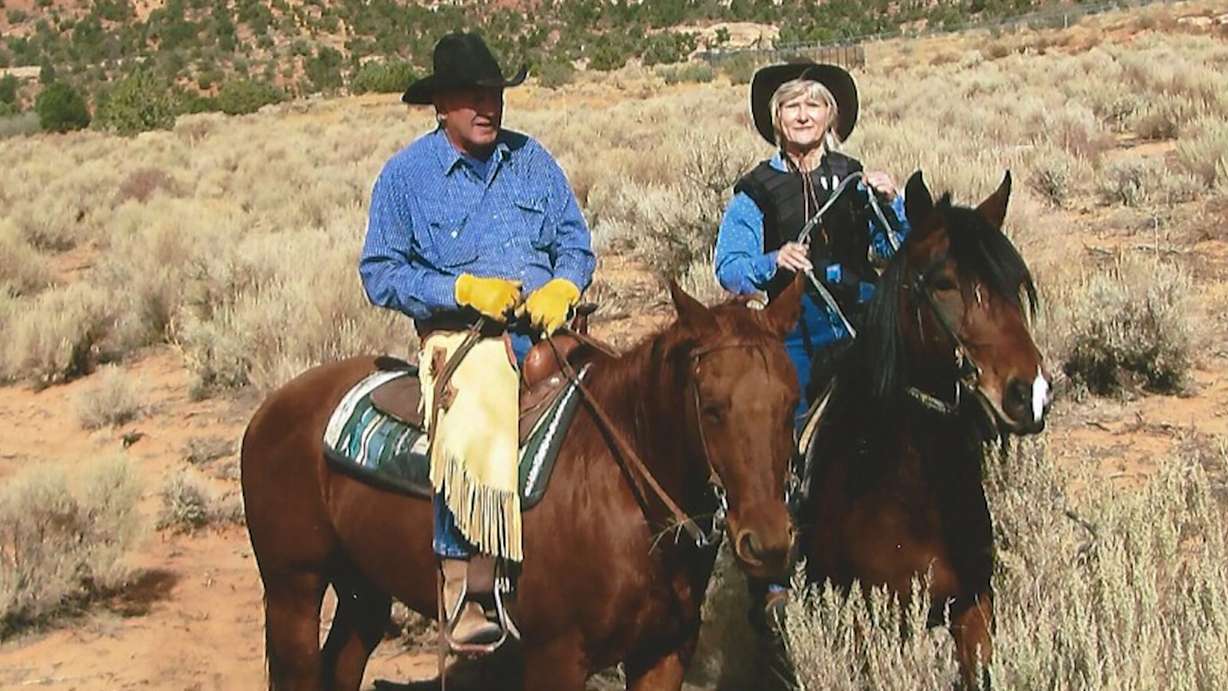 "We kind of look at your physical activity," Weston said. "We look at nutrition. We look at sleep. We look at stress management. All these different things that play a vital role in the big picture of your overall health and well-being."
After just a few months, Earl Whitaker already has better balance and range of motion — and a stronger marriage.
"We are doing something together and that's fun. You get to come down together, quality time. We get to share this experience together we get to go back and talk about it and it makes it really nice," he said.
"When you've got something so top-notch, you don't go looking for something else, you've got it. Husband and exercise program," she said.
The Whitakers said they don't need anything else and look forward to making it to 50 years of marriage.
×
Photos
Related links
Most recent Utah stories